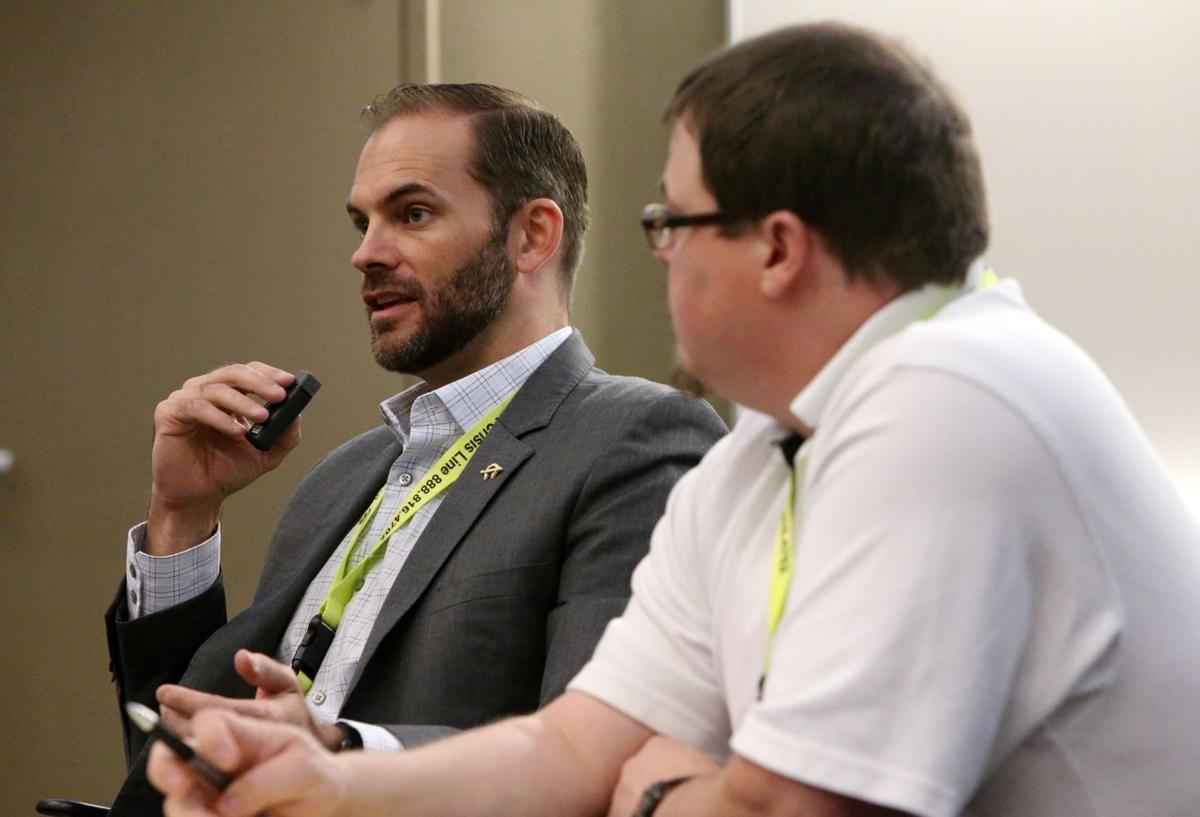 BILLINGS — It's Nic McKinley's job to help police and prosecutors keep up with rapid changes in the cyber world of human traffickers — and to ramp up enforcement capabilities to protect millions of potential victims.
"My analysts are professionally trained," many by the Central Intelligence Agency, said the founder and executive director of DeliverFund, a nonprofit working to disrupt human trafficking markets. "We take technology and turn it against traffickers so that folks like Gary can scale their arrests."
According to the National Center for Missing and Exploited Children, the last 10 years have seen an 846 percent increase in advertising for commercial sexual exploitation, McKinley said. "There's more awareness now, but there are more slaves now," he said. "We've now eclipsed the Roman Empire," he said, in the number of people enslaved by human traffickers, "and technology has allowed (traffickers) to scale their personal efforts."
On top of that, he said, "Our laws have not kept up with this proliferation in technology, and that's only good for the bad guys. We need to figure out how to legally get around that."
If police departments across the country had two officers and one crime analyst dedicated to fighting human trafficking, the crime would be reduced by 80 percent in the next five years, he said.
"Our politicians need to resource the guys and girls doing this work," he said.
Public awareness is also key to helping law enforcement arrest traffickers, Johnson said.
"There are so many people on Facebook that could help law enforcement without being a member of the team," he said. "Facebook is the largest country in the world. If something looks wrong, report it."
"Back in the day," Seder said, "you could drive down Montana Avenue and you could see girls working the streets. Technology has changed that," he said. "It's more quiet and secretive."
Seder creates bogus social media profiles as a 14-year-old boy or girl in order to set up "dates" so that he can find the people who are trafficking children.
McKinley's analysts use computer algorithms in the same way that intelligence analysts search online information to detect terrorists overseas.
His analysts turn over what they find to lower-level officers — "the guys putting cuffs on the bad guy" — to avoid "the bureaucratic network" of many police and sheriff's departments.
Victims "with the courage to testify" are helped by analysts schooled in the art of "burying" online pictures and data that traffickers use to make money from exploiting children.
Information about the exploitation "is still there online," following analysts' work, he said, "but it's 2,000 pages back" in the search engine.
All three men encouraged parents to know their children's passwords and take away their children's cellphones if they contain apps that parents don't approve.
"Look at the apps on your child's smartphone," Johnson advised. "Online games often have a chat module built in. Have them show you what they're doing. You'll find some pretty intense things."
"Until our laws catch up and you own your data, you are giving companies permission to aggregate and use your data," McKinley said. "It is security versus convenience, and they are mutually exclusive. We have sacrificed security on the altar of convenience."
The nation's police chiefs are soldiers in the fight against human trafficking, McKinley said, "and one of the best ways to help law enforcement is to make sure politicians are giving them the right direction." Police departments "are under-resourced and underfunded, and the chief has an incredibly difficult job trying to keep crime at bay and keeping the mayor and the city council happy."
"It's better," he said, "when a politician says, 'Here are your orders and here are the resources to execute those orders.'"
Be the first to know
Get local news delivered to your inbox!