Red Lodge Search and Rescue has received a report of a Friday, July 2, sighting of a lone female hiker matching the description of Tatum Morell, the 23-year-old woman who remains missing and is presumed dead after she failed to return from a hiking trip in the Beartooth Mountains earlier this month.
The sighting falls on the day search and rescuers believe Morell set out from her Shadow Lake campsite and did not return. 
Anyone with information about the person, who was seen in the area of Spirit Mountain in the Beartooth Mountains, is asked to call the Carbon County Sheriff's Office at 406-446-1234.
At this point search and rescue is still gathering information on the possible sighting of Morell and depending on what else comes to light search and rescue crews will decide what actions to take, according to Amy Hyfield, a public information officer with Red Lodge Fire Rescue.
"We certainly appreciate the public coming forward with any information they may have," Hyfield said.
Morell, a graduate student from Idaho who was studying in Montana State University's engineering program has been described by officials and family members as an experienced hiker who had completed similar trips before. This was Morell's first trip into the Beartooth Mountains. She began hiking from the West Fork Trailhead on July 1 and had hoped to reach the top of five peaks above 12,000 feet during a trip expected to last less than a week.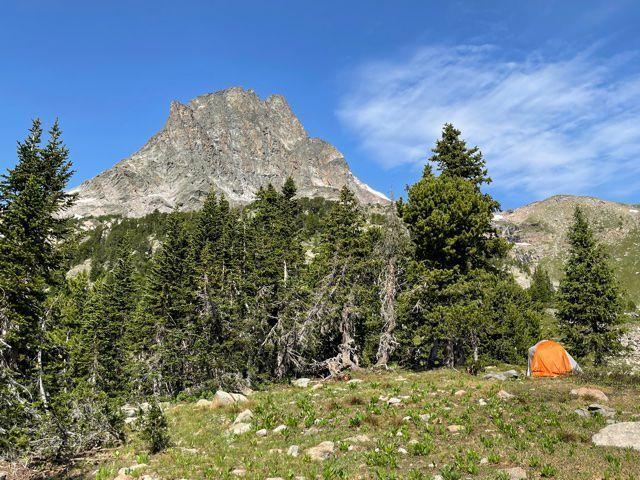 The last contact with Morell was on July 1, when she used a Garmin InReach satellite communicator to check in with family that evening. Red Lodge Search and Rescue has stated they believe Morell set out on the morning of July 2 and did not return to her campsite. That same day thunderstorms passed through the Beartooth Mountains, including where Morell may have been.
The possible sighting was recently reported to the Carbon County Sheriff's Office, according to Hyfield. In relation to where Morell had camped, Hyfield described Spirit Mountain as somewhat far away, but "not so far away that it would be out of the realm of possibility."
"We don't want to leave that stone unturned if we can help it," Hyfield said.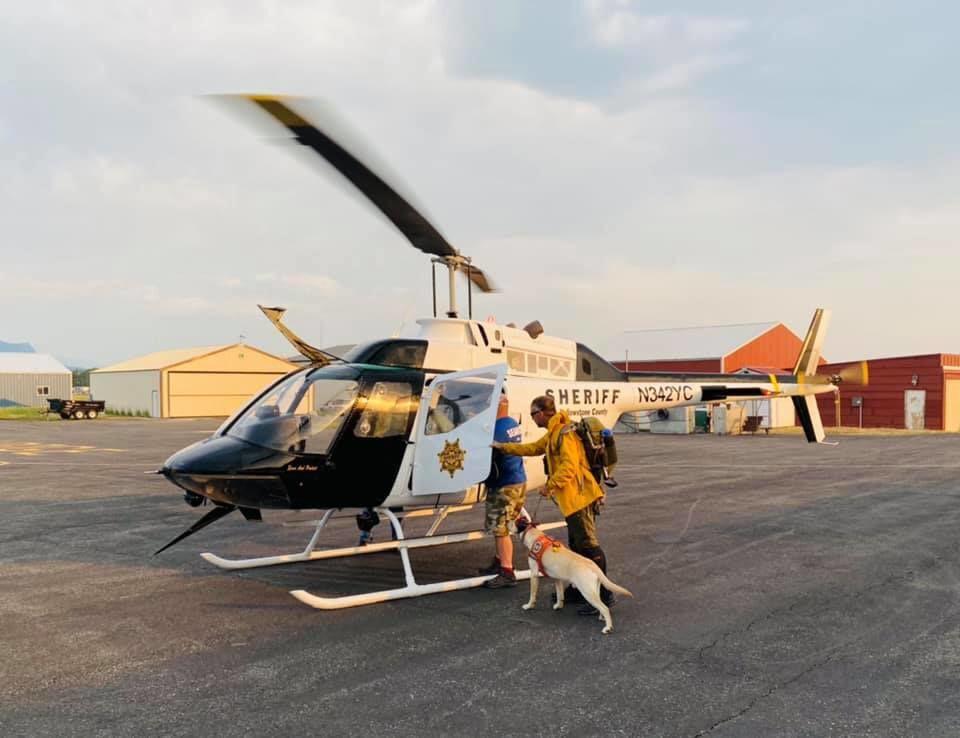 Last weekend the Yellowstone County Sheriff's Office helicopter was used to help insert three teams of search dogs into the Beartooth Mountains for a previously planned effort to try and search for human scent. The teams found nothing that could be tied to Morell. They did come across a pen and a mitten.
"But when we asked the family those didn't turn out to be Tate's," Hyfield said. 
The three dogs teams from True North Search Dogs, Absaroka Search Dogs and Jackson Hole Search Dogs, managed to cover the areas of Marker Lake and parts of Sundance Mountain and Bowback Mountain. The dogs teams also searched Mary Lake but because of the strain on the animals by Sunday the teams did not search Dude Lake.