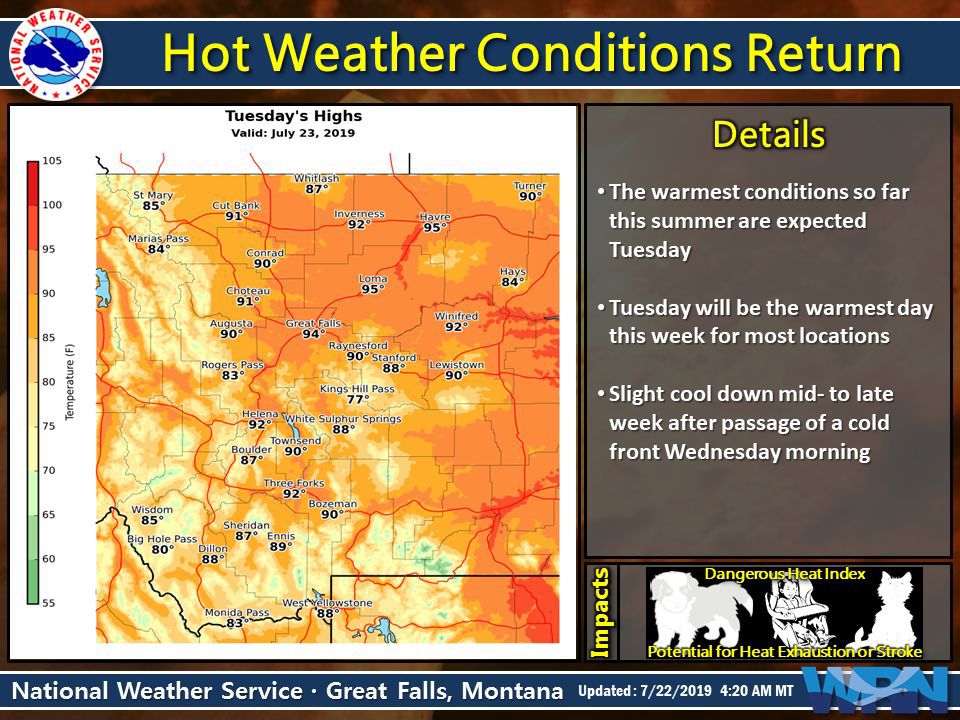 Open debris burning is now banned in most of Lewis and Clark County.
The Lewis and Clark County Sheriff's Office has put a moratorium on burning in the county, with the exception of the Augusta area, which remains open.
Much warmer temperatures are expected this week, beginning Monday, with temperatures warming 10 degrees or so above Sunday's high temperatures. Tuesday will be the warmest day of the week, and for many locations the warmest day of the summer so far, with temperatures at most lower elevations in the 90s, according to the National Weather Service in Great Falls.
A slight moderation in temperatures occurs mid- to late week, but with increasing fire weather concerns.
A cold front will sweep east across the region Wednesday morning followed by gusty west winds that continue into Wednesday evening with gusts of 30-40 mph anticipated. Winds will be somewhat lighter on Thursday but still gusty during the afternoon. Along with the wind, a drier air mass will also move into the region Wednesday and Thursday with afternoon humidity falling to 15-25%, the weather service said.
Be the first to know
Get local news delivered to your inbox!