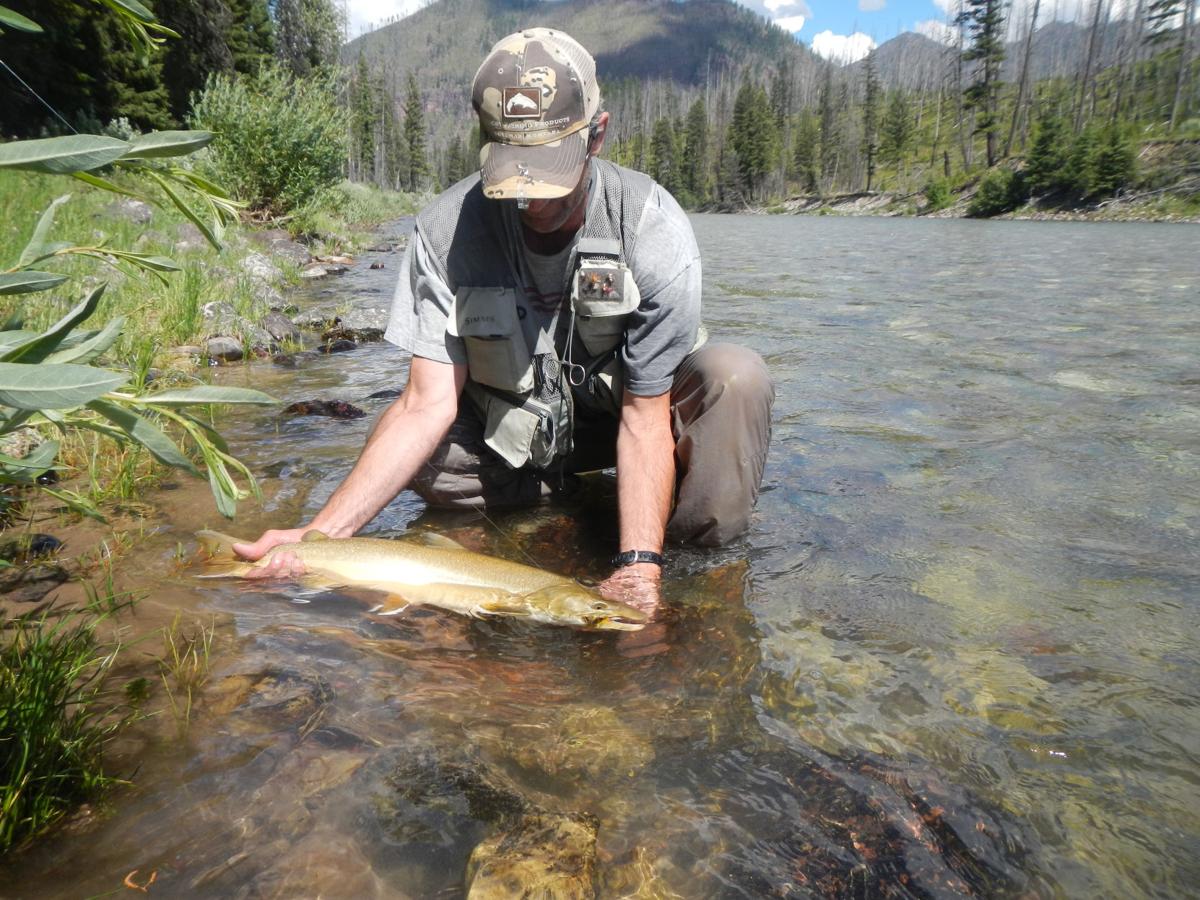 An environmental group has sued the U.S. Bureau of Reclamation, alleging that its operation of waterworks on the east side of Glacier National Park harms bull trout and violates the Endangered Species Act.
Those fish are being illegally harmed by the Bureau of Reclamation, claims Alliance for the Wild Rockies. In a lawsuit filed Wednesday in federal court in Great Falls, the environmental nonprofit argues that the Bureau's activities amount to an "ongoing, unpermitted, incidental take of hundreds of bull trout each year."
They focus on the Bureau's handling of the Milk River Irrigation Project. Dams divert the St. Mary and one of its tributaries, Swiftcurrent Creek, into the St. Mary Canal, which carries water 30 miles east to the Milk River watershed, where it's used for irrigation.
"The native fish assemblage of the St. Mary drainage has been affected by the irrigation project in a number of ways," the complaint alleges. These include blocking the upstream migration of bull trout and other fish; entraining fish in the unscreened canal; and killing fish when the canal and Swiftcurrent Creek periodically dry up.
"The effect on native fish is so great that the irrigation project has been identified as the primary threat to bull trout in the Saint Mary Recovery Unit," states the complained, prepared by attorneys Timothy Bechtold with Bechtold Law Firm, PLLC and Rebecca Smith with Public Interest Defense Center, P.C.
Bull Trout have been listed as "threatened" under the Endangered Species Act for two decades. The Alliance asks the Court to find the Bureau of Reclamation in violation of that law, and require it to obtain a permit that would allow an "incidental take" of the species. Until they get the permit, they want the court to order the Bureau to implement temporary protective measures, like installing fish screens, to protect bull trout.
Bureau of Reclamation spokesperson Tyler Johnson wrote in an email that the agency does not comment on litigation. However, the lawsuit is a major concern for Jennifer Patrick, Project Manager for the Milk River Irrigation Project, which draws water from the canal.
The costs of any court-ordered improvements, she predicted, would mainly fall on the irrigators. "If there is a repair, if there is a diversion, if there's something to do to mediate the bull trout capture and (provide) relief, that's 75 percent on the irrigators and 25 percent on the federal government," she said. Patrick also noted that the Bureau of Reclamation estimates the cost of replacing a diversion dam across St. Mary Creek at $40 million. If it's ordered, that could mean a hefty price tag for an irrigation project that covered 820 family farms and 121,000 acres as of 2015. 
"This potentially could shut down the entire Milk River Basin," she said. "It's scary. It's super-scary for us."
Be the first to know
Get local news delivered to your inbox!