OUTSIDE PACIFIC JUNCTION, Iowa — As the crow flies, or — perhaps more relevant — as the water rises, the Missouri River is 3 miles from Fran Parr's century-old farmhouse.
That distance hasn't stopped the Mighty Mo from twice so far this year finding its way into Parr's home, which now sits vacant, stripped down to the studs inside with her family's belongings piled in a trash heap on the front lawn.
Montana Gov. Steve Bullock, one of the copious candidates in the Democratic presidential primary, came to Parr's home Tuesday as part of a tour of rural Iowa to learn the issues of the area and hear from residents about their concerns.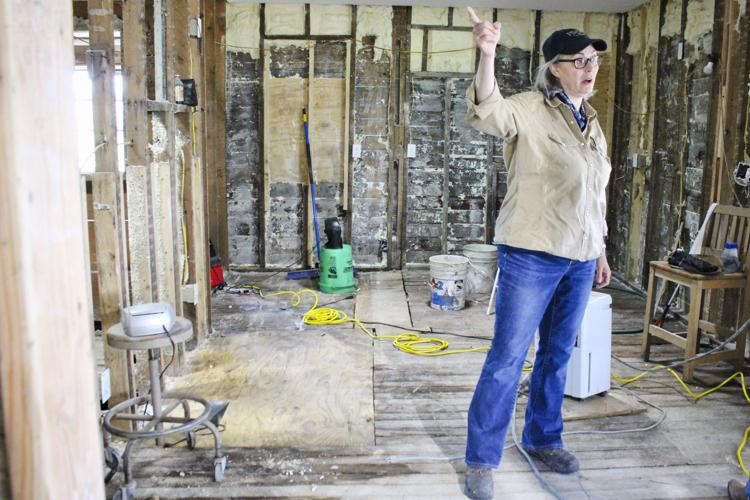 Climate change was on Parr's mind as she spoke to Bullock, whose hometown of Helena is about 70 miles north and a bit west of where the Jefferson, Madison and Gallatin join to form the headwaters of the Missouri.
"I'll be honest, I believe in climate change, and I've heard a couple of my friends say the same," Parr said. "It's tough, because it's a balancing act. It really is, because people got to turn the lights on."
Other candidates have come through here to see what was a community of 500 at the start of the year but now looks more like a ghost town. Some people who spent seven weeks living out of a motel room earlier in 2019 are now three weeks into their second stint of camping out. Iowans like Parr take very seriously their role as the first voters in the country to weigh in on the Democratic presidential primary in their February caucuses, and want to know what the field of more than 20 has to say about the issues that affect their lives.
U.S. Sens. Amy Klobuchar, of Minnesota, and Kirsten Gillibrand, of New York, have come to the farmstead, and U.S. Rep. Tulsi Gabbard of Hawaii proved helpful in demolition work, Parr said.
Standing in the warm June sun amid fields that her neighbors hadn't yet planted with corn or soybeans, Bullock told Parr something similar to what he's said across Iowa this week when climate change comes up. After listening to her concerns, he moved to what he knows best: how a warming earth and changing climate has played out on the ground in Montana.
"You have flooding here, I have 1.4 million acres burned two years ago in Montana," Bullock said. "We have a fire season that's 70 days longer."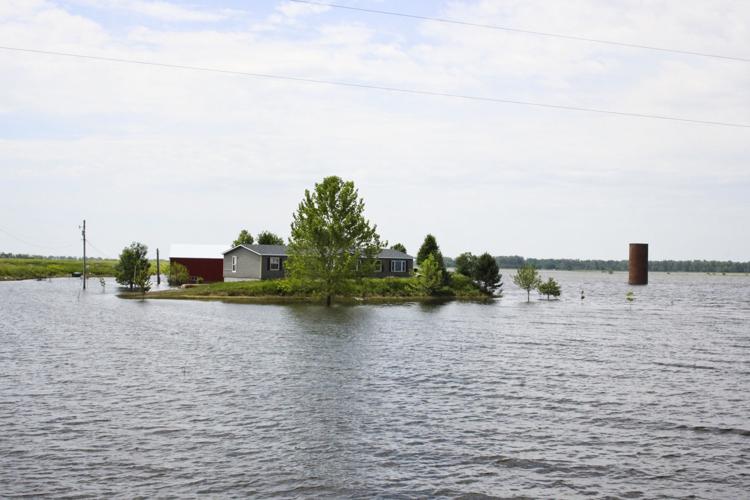 The Democratic National Committee, which recently changed its rules in what the Bullock campaign is calling an unfair moving of the goalposts to keep him out of the first debate at the end of this month, will not have a candidate forum dedicated solely to climate change. That's even though several of the candidates and major progressive organizations have called for one.
Climate hasn't been the top issue for Bullock and it plays a very small part of his stump speech. Instead he's focused on the role of money in politics, making the arguments to Iowans that unless undisclosed spending and corporate influence is addressed in "this post-Citizens United world,"  it'll be difficult to deal with anything else.
You have free articles remaining.
"I've also done so much work on trying to make elections about people. That's a winning issue. And then we can address all those other issues," Bullock said Tuesday.
In this three-day swing through Iowa, his third as an official presidential candidate, Bullock heard increasingly more pointed questions about climate change the closer he got to larger cities. In Sioux City, population 82,500, on Monday night at an event in a local bar and restaurant, the governor fielded a question about what he'd do to address climate change from a person skeptical about Montana's status as a state that relies on coal to bring its economic picture together.
Even as the coal-fired power plant in Colstrip is facing the closure of half of its units at the end of this year, news that broke Tuesday as Bullock drove across Iowa, the state still relies on coal in a multitude of ways, not the least of which is a severance tax trust fund that has historically brought in $50-$60 million annually and plays a major role in paying for infrastructure projects around Montana.
Bullock told Iowans on Monday night about a law that came out of the 2019 legislative session to make sure prevailing wages are paid when the cleanup starts at Colstrip and that workforce training for displaced workers will be in relevant trades, saying he wants to take care of people who have spent their lives working at places like Colstrip as the country shifts away from the type of energy those locations produce.
Linda Santi, a member of the Woodbury County Democratic Party's Truman Club who attended both of Bullock's events Monday night, said climate change is the "primary issue" for her this election.
Santi said she wasn't impressed with former Secretary of State Hillary Clinton's inability to connect with voters over looking out for workers who lose their jobs as power companies shift toward green energy, but she appreciated that Bullock was pragmatic about it.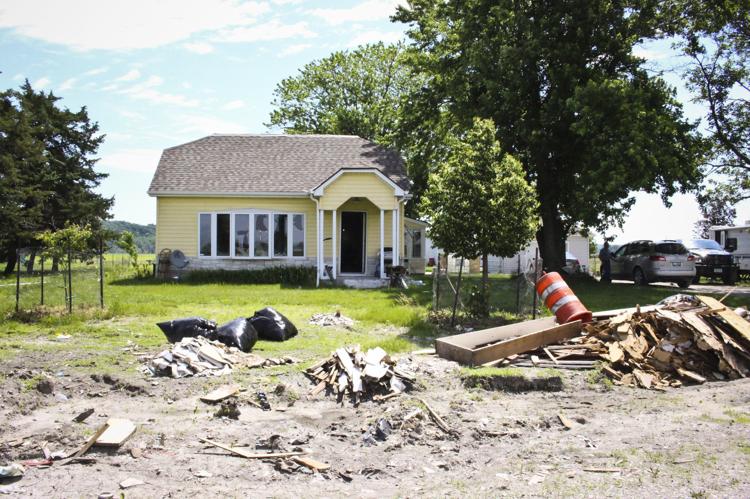 "It's a deal-breaker for me. It's the only issue," Santi said of climate change. "I think the governor proved himself well on the issue. It's OK that he talked about the fires of Montana or Iowa floods, but every candidate does. But that the guy can actually acknowledge that we might lose towns like New Orleans or South Beach if we don't do something fast, that resonated with me."
Bullock is a long-shot candidate. He's getting less than 1% in the polls and doesn't have the network or name recognition of front-runners like former Vice President Joe Biden; U.S. Sens. Elizabeth Warren, of Massachusetts, and Bernie Sanders of Vermont; or even South Bend, Indiana, Mayor Pete Buttigieg. Instead he needs to make his sell in retail politics, on trips like this barnstorming Iowa's small towns in bars and coffee shops, trying to convince 30 to 40 voters at a time he's the right choice.
If the stars align, the leaders of the pack stumble and Bullock rises at the right time, the governor told the people who came out to see him that on the first day of his presidential administration, he'd put the U.S. back into the Paris Agreement to cap greenhouse gas emissions, with a commitment to fund what's necessary to accomplish it. He would also reinstate the Corporate Average Fuel Economy standard rolled back by the Trump administration and start on updating the country's power grid.
"We know that we've got to remove globally about a billion tons a year (of greenhouse gas emissions) short-term," Bullock said. "How you do it is not unlike how we were working to meet the Clean Power Plan (by bringing stakeholders together). We know we've got to address this, and we've got to address this now."