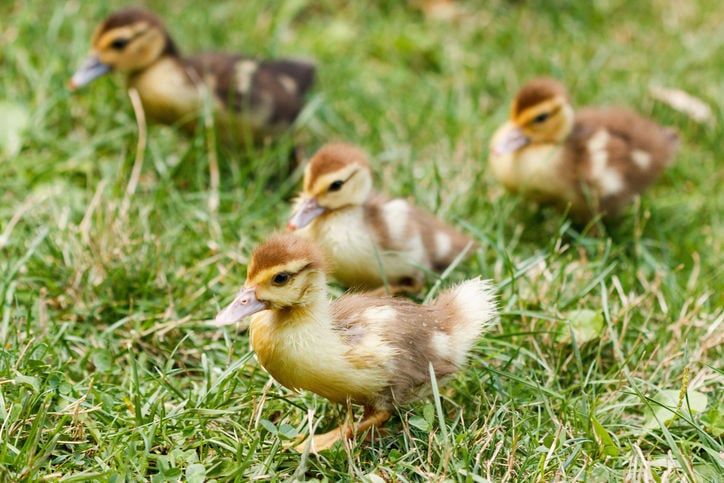 BOZEMAN — If it's springtime at Bozeman High School, they must be making way for ducklings.
The Bozeman Daily Chronicle reports (bit.ly/2q5UQW3) a mother duck hatched her ducklings in the school's enclosed courtyard again this year.
Assistant Principal Erica Schnee says when the ducklings are ready to leave the courtyard, the mother taps on the door with her bill. Teachers and the school police officer ushered the mallard and her brood of a dozen through the halls on Monday, past the principal's office and cafeteria and out the front door where they could access Mandeville Creek.
Schnee says this is at least the sixth time the duck has sought safety and shelter in the courtyard.