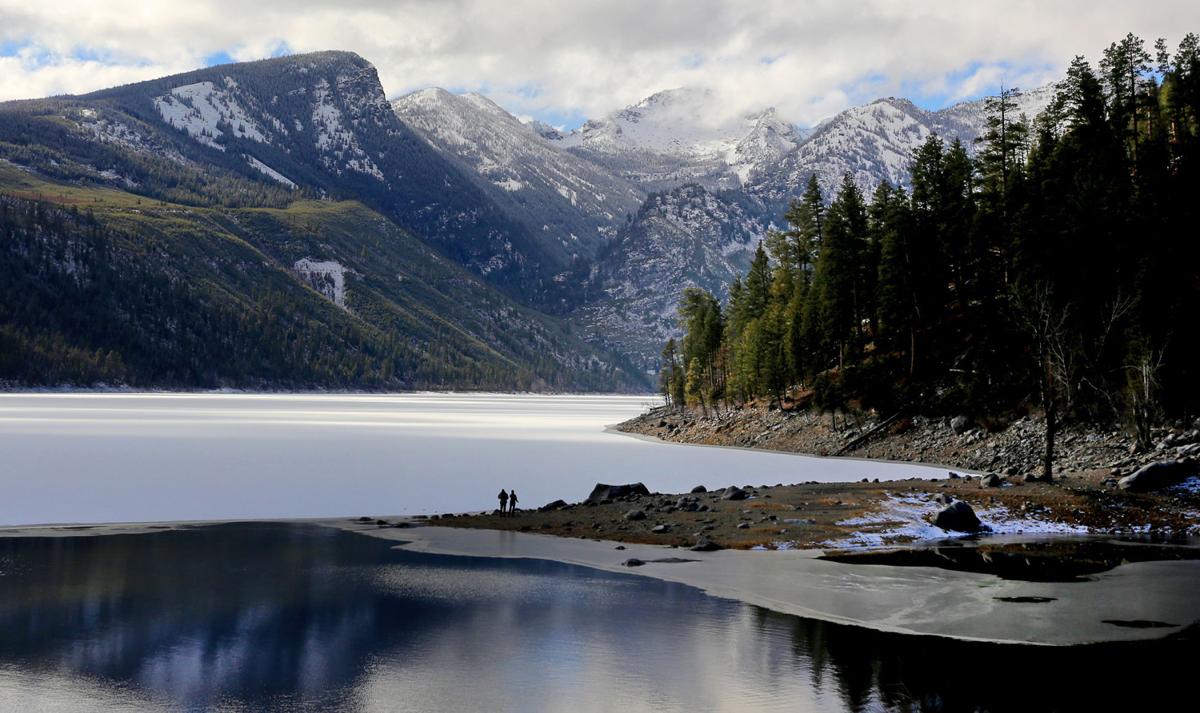 People will have to wait for a little longer this year to gather at some of their favorite places on the national forest.
The Bitterroot National Forest announced Thursday that it would be closing all campgrounds, Lake Como day-use sites, Woods Cabin and the East Fork Guard Station through April 30 to help reduce the potential spread of the novel coronavirus.
The closure will go into effect Friday, March 27.
"Last weekend was very busy at Lake Como, especially on the beach," said Bitterroot Forest Supervisor Matt Anderson. "With increased pressure on these developed sites and staffing challenges, it has become very difficult to manage areas so they're safe for visitors and our employees.
"It has become clear that the best course of action is to close these sites," Anderson said. "This was a difficult decision that we didn't make lightly and we appreciate people's cooperation. We're in this together."
The closure does not impact other national forest trails, trailheads, dispersed camping sites or West Fork river access sites. The Bass Creek Recreation area remains open as does the trail system around Lake Como.
All toilets on the national forest will be closed through April.
The U.S. Forest Service's Northern Region press officer Dan Hottle said similar closures of developed recreational sites are occurring region-wide.
While trails remain open, Hottle said many display signs with recommendations that the public use care, because emergency response may not available should an accident occur. The agency is also asking people to keep their distance from those they meet on the trail to ensure the virus isn't spread.
"There will be a lot of people wanting to get outside and trails could be crowded," Hottle said.
The agency is also suspending any special use permits for endeavors that include more than 10 people. Prescription fires have been suspended region-wide. The public is free to gather firewood without a permit through June 1.
"This is all part of a rapidly evolving situation," Hottle said. "This is where we are at this particular time. We are not contemplating any geographic closure at this point."
On the Bitterroot Forest, group facilities such as the Larry Creek Group Site, Three Sisters Group Site, and Fales Flat are currently closed and slated to open in May. Officials plan to monitor the situation and will decide in mid-April whether those sites will be opened.
If the decision is made to keep them closed, people with reservations will be fully refunded. Officials suggest that people with reservations have a back-up plan.
"We want the public to know the forest is still open," Anderson said. "We want people to get outside, stretch their legs, and stay active during these stressful times. Please make sure that you're recreating responsibly, which includes social distancing measures."
The Salmon-Challis National Forest closed the Warm Springs Trail that leads to Gold Bug Hot Springs and the area surrounding the springs Thursday to minimize the potential spread of the virus. The closure does not have an end date at this point.
"We will continue to monitor the situation closely and re-evaluate as new information becomes available," said Salmon-Challis Forest Supervisor Chuck Mark.
The Lolo Visitors Center area remains open to the public, but the visitor center itself is closed. The restrooms remain open. A parking permit is required through the end of April.
One of the center's snow rangers, James Sapp, said people are still showing up to enjoy a variety of snow sports at Lolo Pass.
"It's a good place to practice a little social distancing while enjoying some sunshine," Sapp said.
Concerned about COVID-19?
Sign up now to get the most recent coronavirus headlines and other important local and national news sent to your email inbox daily.