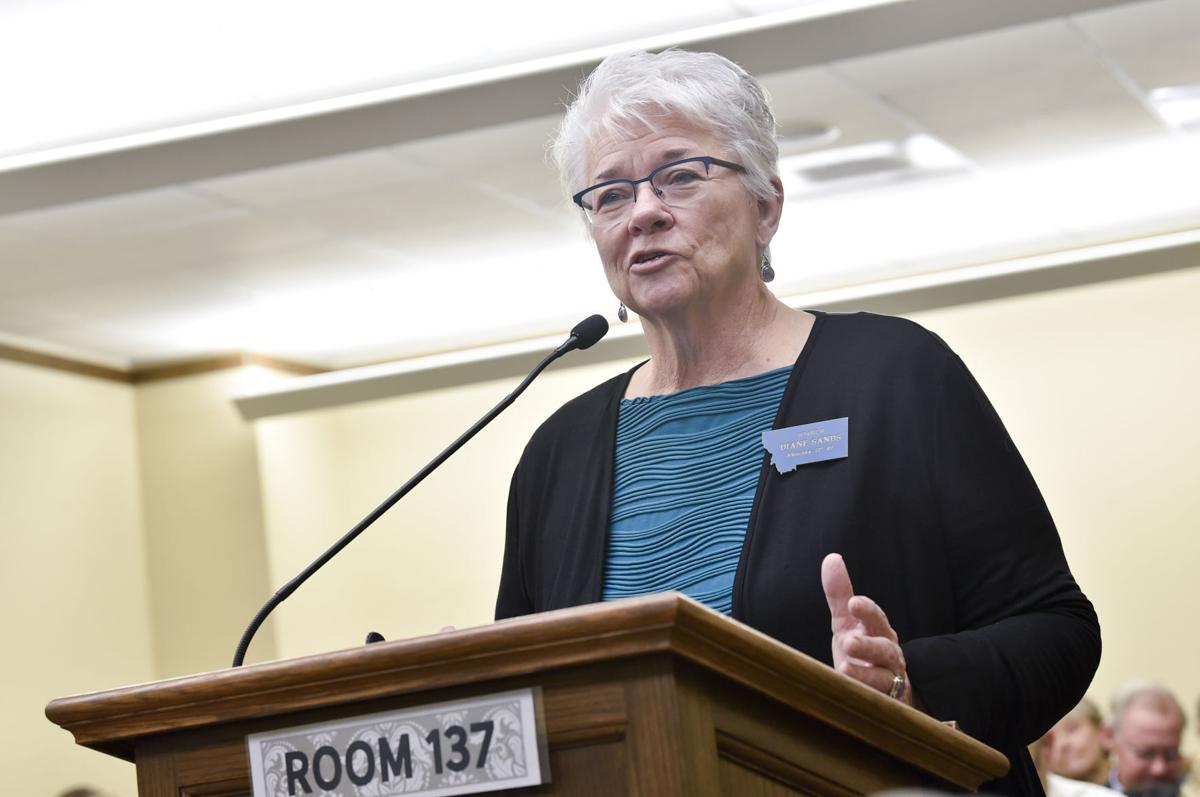 Lawmakers heard debate on a bill Wednesday to close a loophole that allows religious residential treatment programs for troubled youth in Montana to operate without any state oversight.
"This is not about regulating religion, it is about providing health and safety for all our children and believing the survivors," said bill sponsor Sen. Diane Sands, D-Missoula.
Senate Bill 312 would remove a licensing exemption for private alternative adolescent residential or outdoor programs that operate as an adjunct of a Montana-based ministry.
Former attendees of religious programs called for more oversight of such programs Wednesday. As they have in past sessions, supporters of Pinehaven Christian Children's Ranch and School, a religious program in St. Ignatius that is unlicensed, and Jeff Laszloffy, president of the Montana Family Foundation, argued that licensure for such programs is not necessary.
Efforts to require licensure of religious treatment programs for teens have been brought up every legislative session since 2007, when the Board of Private Alternative Adolescent Residential and Outdoor Programs (PAARP) was given licensing power. But those efforts have failed every time, as religious groups have argued that licensure would infringe on their religious freedom, the Missoulian reported.
Sands said the bill is not an attempt to shut down religious programs or to restrict religious instruction or curriculum, but to ensure safety for students.
The bill is not just about one program, noting that DPHHS Quality Assurance Division is aware of five programs that are currently operating under an adjunct ministry in Montana, Sands said.
Melissa Dillon, who graduated from Pinehaven in 2005, gave emotional testimony in support of the bill. Pinehaven staff controlled everything that she did, watching and telling her how to put on her bra daily, watching her use the bathroom, instructing her to cook rotten meat, and grounding her for not using her left arm while eating after a surgery left her with nerve damage in that arm, she said.
"Today is the first day that I am able to admit that I am a victim of a controlling, manipulative, dominatrix of pedophilia that is housed at Pinehaven," Dillon said, crying.
Pinehaven director Robert Larsson told senators that his father was the program's director at the time of those allegations. Having grown up alongside the students, Larsson said he couldn't recall the incidents Dillon shared.
Larsson did say that there were "a couple incidents that happened."
"We turned them in," Larsson said. "One of the teachers that was referenced earlier went to prison for 10 years."
Earlier in the hearing, Larsson said that he "personally will pledge that if anything happens that shouldn't, I will call social services or the police department," with which he said the program "has a good working relationship."
Also in opposition of the bill, Laszloffy called Pinehaven "one of the success stories" of such programs.
"Regulation would fundamentally change who they are, how they are allowed to operate and the governing principles that have led to their success," Laszloffy said.
He did not provide specifics on how regulation would change the program's operations.
During the hearing, Sands presented the Department of Health and Human Services' compliance guide for such programs, which includes everything from water and sewage requirements to the rights of children to be free of physical and emotional abuse, and the rights of children to practice their religious beliefs.
Beth Brenneman, an attorney with Disability Rights Montana, spoke in support of the bill and said the issue of licensing religious facilities, such as in the realm of child care and other medical facilities, has been litigated and found as constitutional when regulations are neutral.
"It really is a settled issue," Brenneman said.
Laszloffy also argued that requiring religious programs to be licensed would not necessarily improve safety because of allegations of abuse at other alternative treatment programs for youth that are licensed by the state.
At the hearing, former staff and residents of Clearview Horizon, a state-licensed program for teenage girls in Sanders County, which is also religious, spoke about how experiences at the program in the past left them with concerns about regulation.
Former Clearview staff Jennifer Shaw, who spoke in support of the bill, also said the bill is not about one program and she worries similar programs may claim religious affiliation in the future as a way to escape regulation.
Sands also noted many programs in Montana have had complicated licensing histories, and that the experiences shared by many former staff and students occurred before the Montana Department of Public Health and Human Services took oversight of such programs.
"Prior to the last session, all these programs were basically self-regulated," Sands said.
Programs have since had to come into compliance with the state health department's licensing standards.
The Senate Public Health, Welfare and Safety committee did not take any action on the bill Wednesday.