There is nothing like fall in Montana.
The early mornings tying on boots and loading up the backpack. Setting foot outside the truck for the first time with a rifle or bow in hand. Hearing that first bugle of the year or catching the flash of hide or antlers through the trees.
With hunting season making its annual return, hunters young and old will head to Montana's wildlands in search of elk and deer. West-central and southwest Montana is opportunity rich with many general elk and deer license districts, plentiful antlerless tags and even a few special permits for trophy bulls.
For the Butte, Helena and Townsend areas, last year brought a mix of unseasonably warm fall and early winter weather, followed by one of the coldest and snowiest Arctic blasts in recent years.
"In general, the herds are pretty healthy," said Vanna Boccadori, Butte-area biologist with Montana Fish, Wildlife & Parks. "I did have some winter kill when I did my flight in the middle of that intense winter period."
Hunting harvest was poor for much of Boccadori's area during a warm and dry season. Then the winter blast hit and took with it a number of elk calves and deer fawns.
Hunters will likely not notice a big change this hunting season in terms of animals. But the following year could be down, as that's when many of the animals lost during the winter would have started to mature, including this year's spike bulls that would become legal.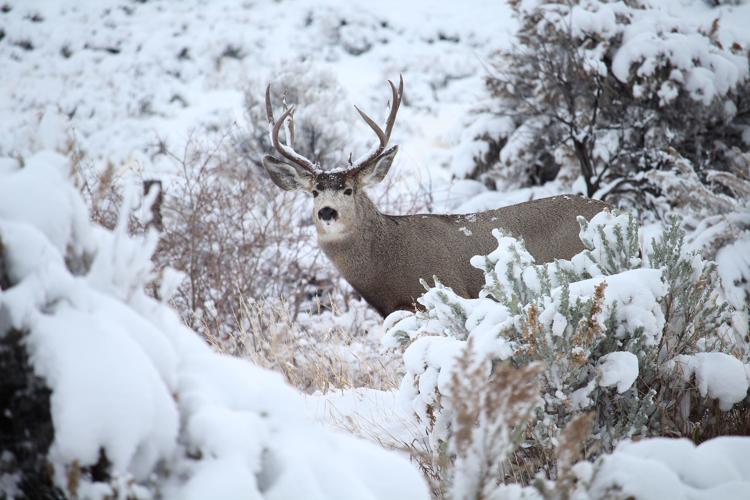 The variable weather of last fall and winter may have helped the game herds once the cold and snow came, Boccadori said, as they were spread out more than usual and not concentrated on the resources of winter range.
Elk counts looked good in the Helena area, said biologist Jenny Sika.
Hunters had some decent luck last season. For the special either-sex permit in Hunting District 339, 50% of hunters successfully harvested an elk, which is in line with previous seasons. A new combined permit for antlerless elk in districts 343 and 339 also saw good success and about average numbers of cow elk taken from each district as in prior years.
"We had some good success in the first week when we had some weather that encouraged elk to be down low, then they really retreated," she said.
You have free articles remaining.
Bull harvest was down in district 343, but harvest tends to bounce around, Sika said. The same was true for antlerless harvest in district 318, but bull harvest was good, she added.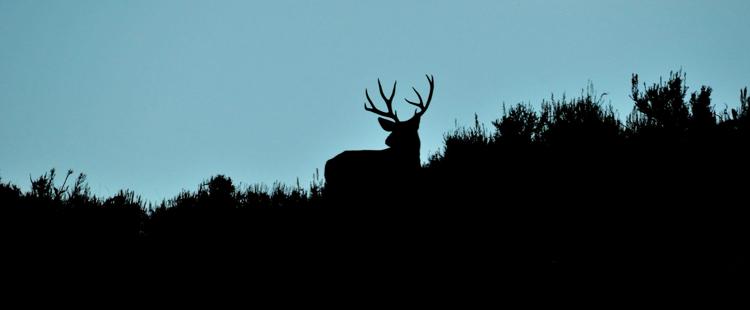 The cold snap of late February and early March did hit the deer herds, but elk numbers were in line with previous years during population counts.
"I'm not seeing as much impact on elk as deer. Recruitment was down for deer," Sika said.
As a result, some antlerless deer tags were cut from several districts.
The variable weather made counting the elk in the Townsend area a challenge this year, said biologist Adam Grove.
"Unfortunately we didn't get good counts this year – I didn't feel like the survey results were reflective of the population trends," he said.
The survey flights did not take place until after the cold snap and that pushed many of the animals out of Grove's area. On the western edge of the Elkhorns, for example, many of the elk pushed closer to Helena than normal, and the bulls that remained took to the timber and remained largely out of sight.
During game checks last hunting season Grove saw a marked drop in success.
"I think harvest last year with the warm weather was down about 30% to 40%, and we did have some shoulder seasons, but the elk really didn't start moving until a lot of hunters had given up," he said.
While the cold snap did cause some elk calves and mule deer fawns to not make it to spring, Grove does not suspect it had a major impact on healthy adult animals.
"I didn't see impacts on adult mortality, except in older animals, but there were some impacts on calf and fawn recruitment," he said. "Elk calf and mule deer fawn recruitment were both below long-term averages, but it wasn't horrid."