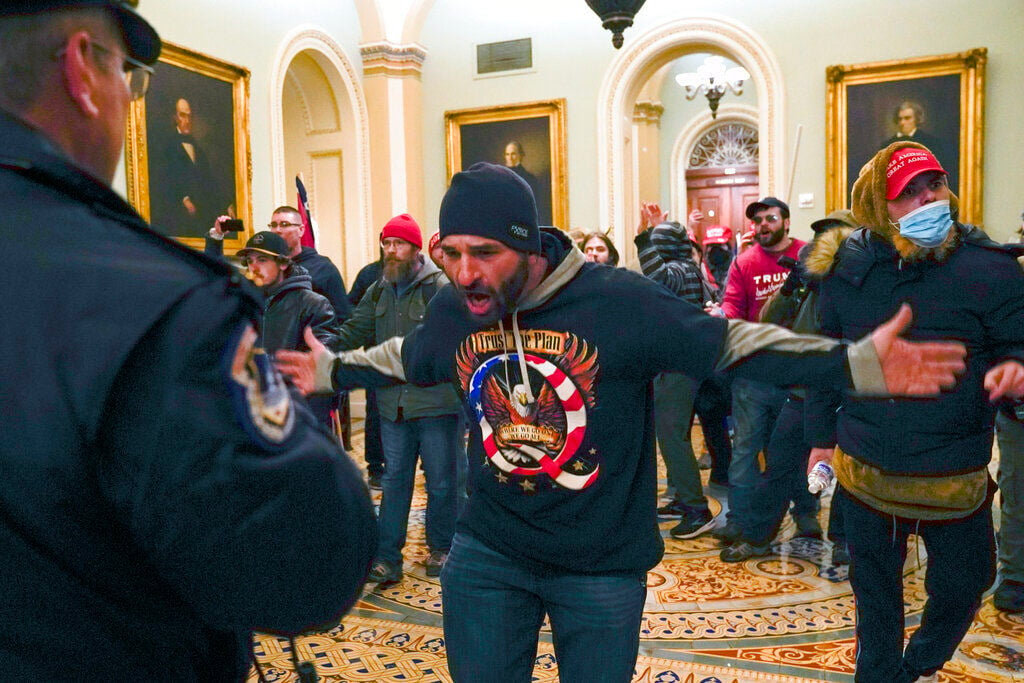 A District of Columbia grand jury has returned nine counts each against two East Helena brothers for their alleged roles in the Jan. 6 riot on the U.S. Capitol that protested the election of Democrat Joe Biden as president.
A Dillon man was indicted as well, but faces five counts. He is scheduled to appear in court Friday but was released on his own recognizance, his son said.
The indictments against Joshua, 37, and Jerod Hughes, 36, of East Helena and Henry Phillip Muntzer, 52, of Dillon were filed Feb. 10 in U.S. District Court in the District of Columbia.
Officials have said the Hughes brothers were allegedly among the first 10 rioters to enter the U.S. Capitol building after windows were broken. Jerod Hughes, with the aid of another rioter, kicked a door until the lock broke so that others could enter, authorities said. They saw themselves in news coverage and reported in-person to the Helena Police Department on Jan. 11. An FBI agent met them and said they were not under arrest and able to leave any time.
The charges filed against the Hughes brothers include civil disorder, obstruction of an official proceeding, destruction of government property, entering and remaining in a restricted building and disorderly and disruptive conduct in a restricted building or grounds.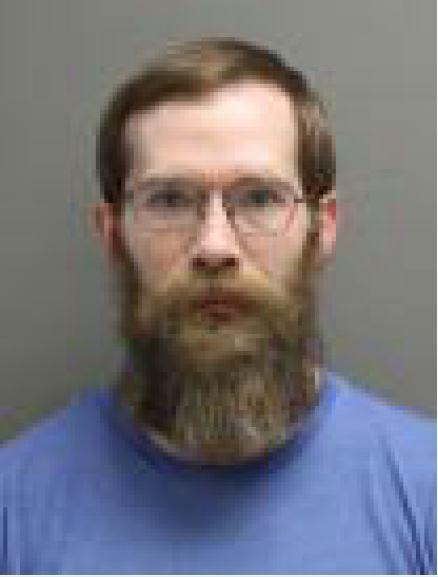 Charges also include entering and remaining in certain rooms in the Capitol building, disorderly conduct in the Capitol building and parading or demonstrating in the Capitol building.
It was not immediately clear if the charges are felonies or misdemeanors. However, the grand jury information said the highest offense levels were felonies. Palmer Hoovestal, attorney representing the brothers, said Thursday it appears that five of the charges are felonies and four may be misdemeanors.
The U.S. Attorney's Office for the District of Columbia did not return queries seeking comment.
The rioters were protesting the results of the Nov. 3 presidential election in which Biden won over Donald Trump, the Republican incumbent. Trump has since been impeached for his role in sparking the insurrection, but was acquitted by the Senate on Saturday.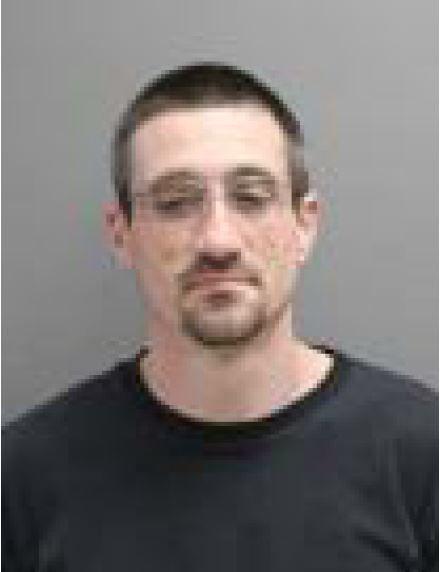 Congress had convened a joint session on Jan. 6, to count electoral votes by state and confirm the result of the presidential election.
Joshua and Jerod Hughes were arrested Feb. 1 and were to be moved by the U.S. Marshals Office to Washington, D.C. Hoovestal said Thursday the brothers are still being held at the Cascade County Detention Center without bail. The U.S. Marshals Office has not said when they will be transported to Washington, D.C., he said.
Hoovestal earlier described the Hughes brothers as law-abiding people who believed they were called to go to Washington due to President Donald Trump's tweets to contest the election results and to be part of a peaceful march on the Capitol.
Thursday, Hoovestal said the government would have difficulty proving at least some of the claims.
He said photographs and video show the brothers are clearly there, but their intent might be more difficult to prove.
"I think what really ended up happening is that you have these two (adults) from Montana who might be somewhat naïve and show up at this rally that was called by Donald Trump. And he says 'March down to the Capitol' and they went to the Capitol and saw all these other people doing all these weird things and they just kind of followed the crowd.
"I don't think they had any intention to, certainly, violate the law," Hoovestal said. "I think they primarily were just following the crowd. And ended up, they unfortunately just happened to be at the front of the line."
The grand jury said the brothers interfered with "Officer E.G." of the U.S. Capitol Police Department. It does not identify E.G. as possibly being Eugene Goodman, who is credited with saving lives by leading rioters away from the Senate chambers.
The five charges against Muntzer are civil disorder, obstruction of an official proceeding, entering a restricted building, disorderly and disruptive conduct in a restricted building or grounds, disorderly conduct in a Capitol building and parading or demonstrating in a Capitol building.
He is scheduled to be arraigned by video conference before U.S. District Court Judge Amit P. Mehta on Friday. Muntzer was released in late January on his own recognizance, his son, Josh, said Wednesday, and was back in Montana. He said there was no bail set.
Josh Muntzer said the charges against his father were all misdemeanors.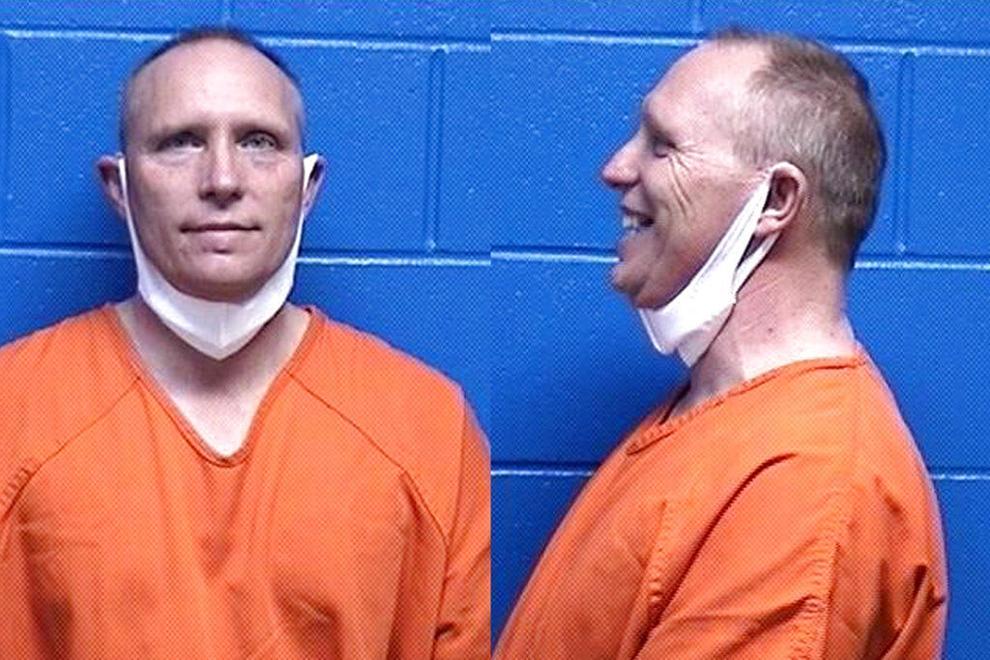 The Hughes brothers are among 43 people charged with interference with law enforcement, property crimes and trespassing or disrupting Congress as it was certifying the Electoral College vote, according to the New York Times. They are not among the 26 others charged with conspiracy crimes or assault or the 107, such as Muntzer, who are charged with trespassing or disrupting Congress only.
J.J. Thomas, owner of the Higher Standard and the former GNC store in Helena, said Joshua Hughes had worked for him at one time and was a good employee.
"I don't know what he's been doing since he left," Thomas said, adding that he has not seen or talked to him since 2019.
Joshua Hughes had worked at GNC for three to four years, up until it closed.
Thomas said he gave him a part-time job at the marijuana shop, but he wasn't there very long and had to be laid off. 
"Haven't spoken to him since," he said.
"He showed up every day on time. He was responsible and never missed a shift and he did everything exactly the way he was supposed to," Thomas said. "You would have never known anything else was going on in his life except his job. He never shared political views."
"He never displayed any hatred or racism."
"You never would have known he was part of anything."
When asked what his reaction was to the news of the arrests, Thomas said: "I couldn't believe it. Because those aren't the guys that I knew."
"When I saw him in the paper, yeah I was surprised. I couldn't believe it," Thomas said. "They were law-abiding citizens that appeared very put-together and responsible."
"I do not condone anything that they've done or that happened," he said. 
"While he was working for me there were no plots of terror," Thomas said. "There were no political conversations. There was nothing."
Independent Record editor Jesse Chaney contributed to this story.
Assistant editor Phil Drake can be reached at 406-231-9021.