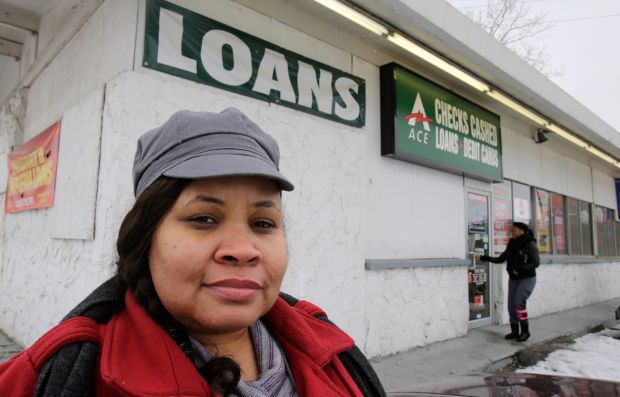 BILLINGS -- Four California-based, tribal-backed online payday lenders illegally sold high-interest loans to consumers in Montana and other states, federal banking regulators alleged Friday.
The Consumer Financial Protection Bureau argued in a federal filing that online lenders owned by the Habematolel Pomo of Upper Indian Tribe in Upper Lake, Calif., charged exorbitant rates and lacked valid licenses to operate in 17 states, including Montana.
The lenders are Golden Valley Lending Inc., Silver Cloud Financial Inc., Mountain Summit Financial Inc. and Majestic Lake Financial Inc.
Two nonprofits, the Montana Organizing Project and the National Consumer Law Center, announced the suit Friday.
"High-cost loans, whether short-term payday loans or long-term payday loans, put people in a cycle of debt. The Consumer Financial Protection Bureau is defending Montana families against predatory lenders," said Katie Sutton of the Billings-based Montana Organizing Project.
The tribe's attorney, Lori Alvina McGill, said the agency is "wrong on the facts and the law." 
"The Habematolel Pomo of Upper Lake Indian Tribe attempted to work in good faith with the CFPB to demonstrate why its business model and practices comply with the letter and spirit of the law. Unfortunately, instead of working with the tribe in good faith, they filed a surprise lawsuit without first getting their facts straight. This is a shocking example of governmental overreach," wrote McGill, a partner in the Washington, D.C.-based firm Wilkinson Walsh & Eskovitz.
According to a filing in U.S. District Court for the Northern District of Illinois, the lender began selling loans in 2012. Consumers could typically borrow between $300 and $1,200, paid back over 10 months every two weeks.
Borrowers often end up paying back four to 10 times the amount of the original loan in interest and fees, equaling annual percentage rates between 440 percent and 950 percent, according to the filing.
For example, consumers who took an $800 loan often ended up paying $3,320 over 10 months, government attorney said.
Montana law caps loan interest at 36 percent. The government did not identify how many potential victims live in Montana or in which cities.
The Consumer Financial Protection Bureau was created by Congress in 2010 as part of the Dodd-Frank act. The watchdog agency was designed to protect against unscrupulous lending and financial practices.
Be the first to know
Get local news delivered to your inbox!