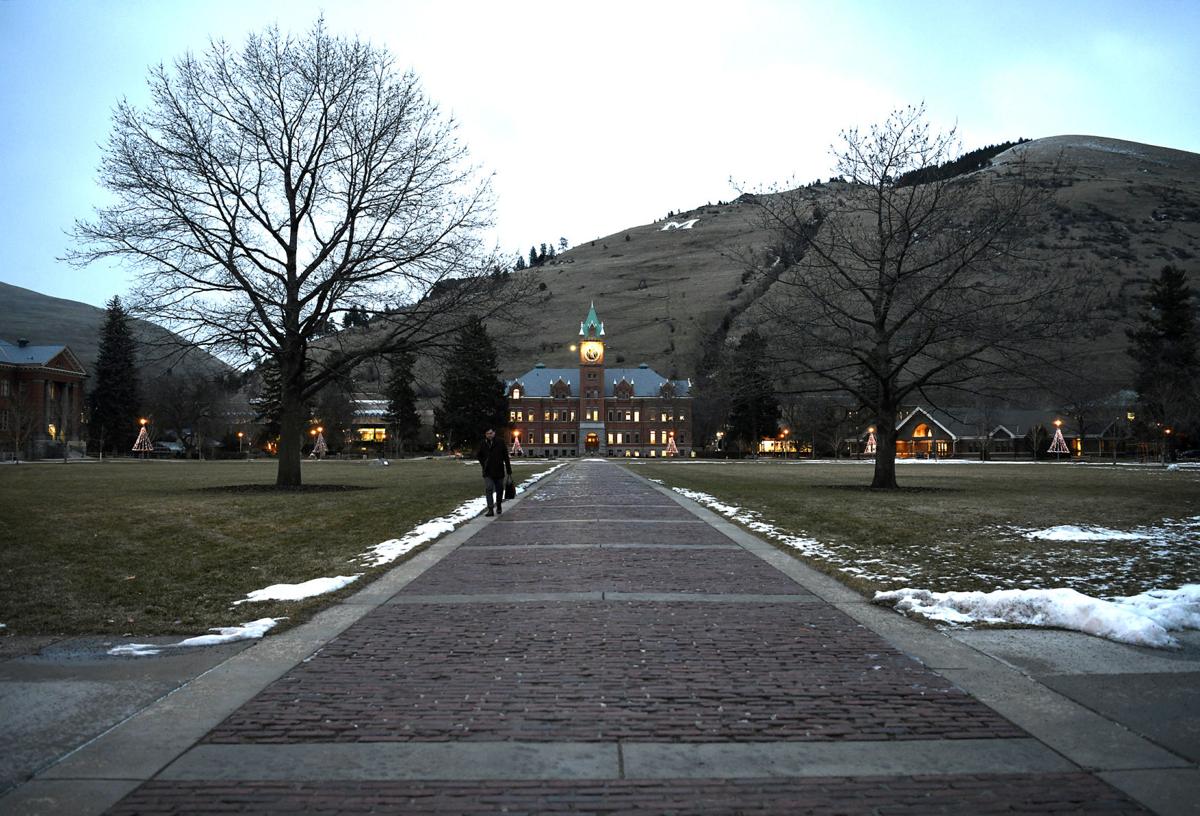 The University of Montana is pushing back against anti-Semitic emails sent to faculty and staff this weekend, with the email's tactics and targets being called "somewhat unusual" by one watchdog group.
At least 380 UM email accounts received the email, chief information officer Renae Scott told the Missoulian on Tuesday. An initial scan showed 81 accounts had received the email, but by the time UM blocked the sender, Scott said the additional 300 or so emails had come in.
The email, a copy of which was reviewed by the Missoulian, was sent on the eve of Rev. Martin Luther King Jr. Day and included attached anti-Semitic flyers and prompts to print "a few hundred or thousand" to distribute around town. The flyers included a link to buy the book "Jews Selling Blacks," which claims that Jewish people played an outsized role in the African slave trade. That message has been widely debunked by the American Historical Association, with the leading historian organization saying the book distorts the historical record in order to demonize Jewish people.
In an email sent campus-wide Sunday evening, UM president Seth Bodnar responded to the anti-Semitic emails, calling on students, faculty and staff to strive for inclusivity and equity, and to look to King's teachings.
"We believe in the freedom an education brings, but this freedom is only possible when we speak out against hate and continue the necessary work to be inclusive of all. We continue that work today on myriad fronts," Bodnar wrote. "The work of many on campus, including student groups, points toward a UM family that seeks to build a welcoming and inclusive campus for all. This is ongoing work that is, as the hateful email highlights, still necessary."
Tobin Miller Shearer, a professor of African American Studies at UM and a historical scholar of the intersection of race and religion, has been the target of racist emails and threats in the past at UM.
Shearer said he had not received this round of emails, but he offered some ideas about its possible origins.
"We've seen white nationalists sow this kind of discord between the Jewish and the black community in general, black nationalists in particular, so that wouldn't be beyond the pale of possibility," said Shearer, noting he would have to do more research to determine whether that was the case here. "We've had that happen in the past. But finding out who actually sent it is going to be important."
You have free articles remaining.
UM spokesperson Paula Short said the anti-Semitic emails were reported promptly to the Montana Human Rights Network, a statewide nonprofit that works to combat bigotry and discrimination through community organizing and political advocacy. The Network has tracked reports of bias-based incidents for 30 years and counted an uptick following the 2016 presidential election.
Rachel Carroll Rivas, the Network's co-director, said in a statement that the organization has fielded reports of Montana schools being targeted by anti-Semitic campaigns in the past, but that this one was different.
"While targeting a university's staff with these types of hate missives is somewhat unusual, we have documented a rise in anti-Semitic material distributed in communities across the state over the past few years," Carroll Rivas wrote in the statement.
The email, while not specifically noted as being sent from the Nation of Islam, pointed the recipients to view speeches by Louis Farrakhan, the organization's leader, and two books published by the organization that attempt to connect Jewish people and the transatlantic African slave trade. 
The Nation of Islam has been classified as a hate group by the Southern Poverty Law Center, calling it a black nationalist and black supremacist group. The Anti-Defamation League, along with the SPLC and other anti-discrimination groups, have labeled Farrakhan as anti-Semitic.
"In this instance, the material references the Nation of Islam, which also has a record of anti-Semitism, but only represents a small and specific subgroup and is not representative of all Muslim people," Carroll Rivas wrote. "It's important to note that normally the sources of anti-Semitic incidents in Montana are hardcore white nationalists, who also target black and brown people, immigrants, women, and LGBTQ folks. Bigoted ideas are dangerous to our communities, and the work to build coalitions that cross issues and identities is key to having a strong response to hate incidents."
Anti-Semitic flyers were distributed at UM's University Villages housing and parked cars in the Lewis and Clark neighborhood in February on the same day that swastikas and "white power" were spray-painted on a motel on Broadway. 
In August, a swastika was spray-painted in the then-unfinished Russell Street pedestrian underpass, alongside a racist epithet.