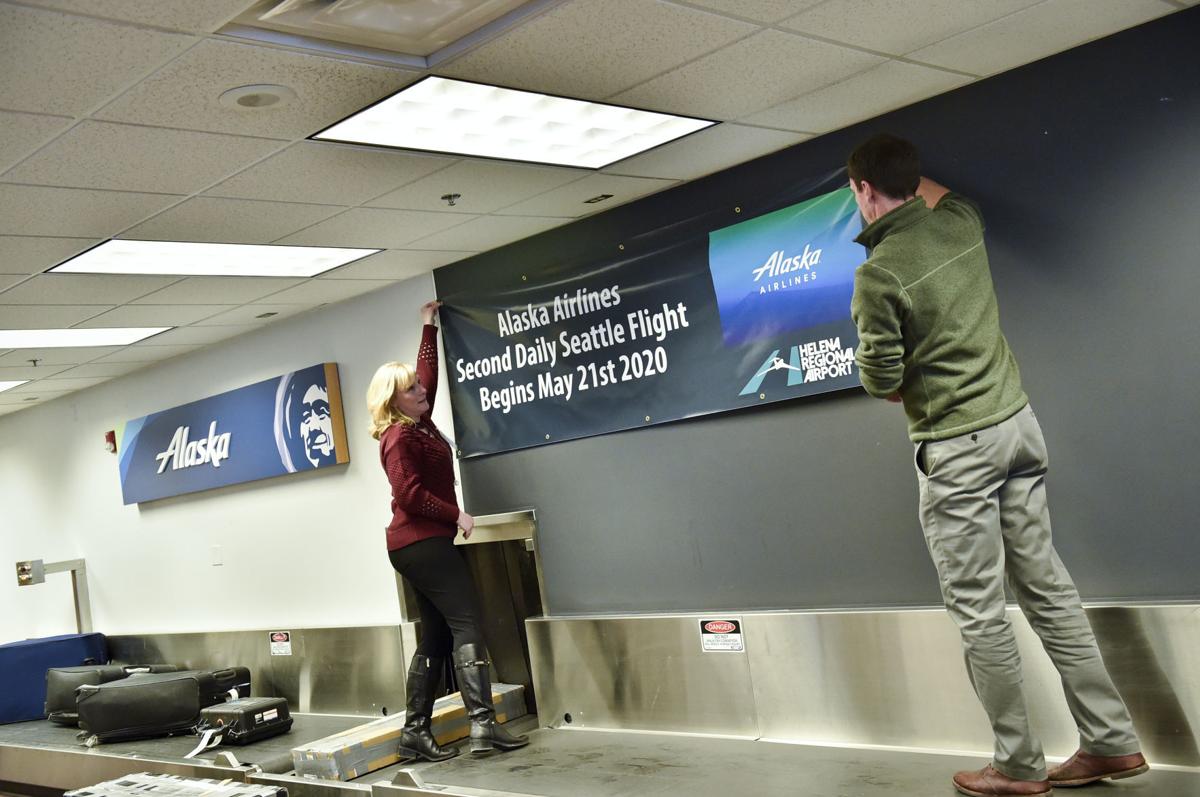 Alaska Airlines will begin offering a second daily flight between Helena and Seattle starting in May.
Beginning May 21, Alaska will offer a morning outbound flight with a return flight to Helena arriving late the same day.
"We're pretty excited about this, this has been something that's been in the works for quite a while," said Helena Regional Airport Director Jeff Wadekamper. "Seattle remains the No. 1 origination destination airport from the Helena area, it's been our top market for many decades so we're ecstatic to see that additional through-put, additional service by Alaska Airlines."
Alaska will continue to offer its current afternoon flight to Seattle. The new flight departs Helena at about 7 a.m. Mountain Standard Time, arriving in Seattle shortly before 8 a.m. Pacific Standard Time. The return flight leaves Seattle at about 9:15 p.m. and arrives in Helena at about midnight with the plane overnighting in Helena.
"That's really good for connections. Whether you're going on the West Coast or connecting overseas, those will make some great connections," Wadekamper said.
With the morning departure and night return, the flight offers business travelers the option for same-day service. Reservations are currently available for the new flight, he said.
Alaska previously offered a second flight to Seattle prior to 2015, but that flight was shared with Great Falls. The new flight will not be shared and offer 76 additional seats both to and from Seattle, seven days per week, Wadekamper said.
The decision to add a second flight came after a September meeting between the airline, the Helena Airport Authority, the Montana Business Assistance Connection and Helena Tourism Alliance.
Brian Obert with MBAC characterized Alaska's decision as recognition by the airline of the diversity and energy in the Helena-area economy.
Mike Mergenthaler with the Helena Area Chamber of Commerce and Helena Tourism Alliance said officials have been running tourism campaigns in Seattle encouraging visitors to come to Helena.
"I think that that will influence people to want to come and see what Helena has to offer," he said. "We have so much history here, so much recreation and so much for people to do, that it's great to see that we have flight not only for tourism but for our businesses."
A statement from Alaska Airlines said in part that it had seen strong year-round demand in Helena for service to Seattle.
Reporter Tom Kuglin can be reached at 447-4076 @IR_TomKuglin
Be the first to know
Get local news delivered to your inbox!