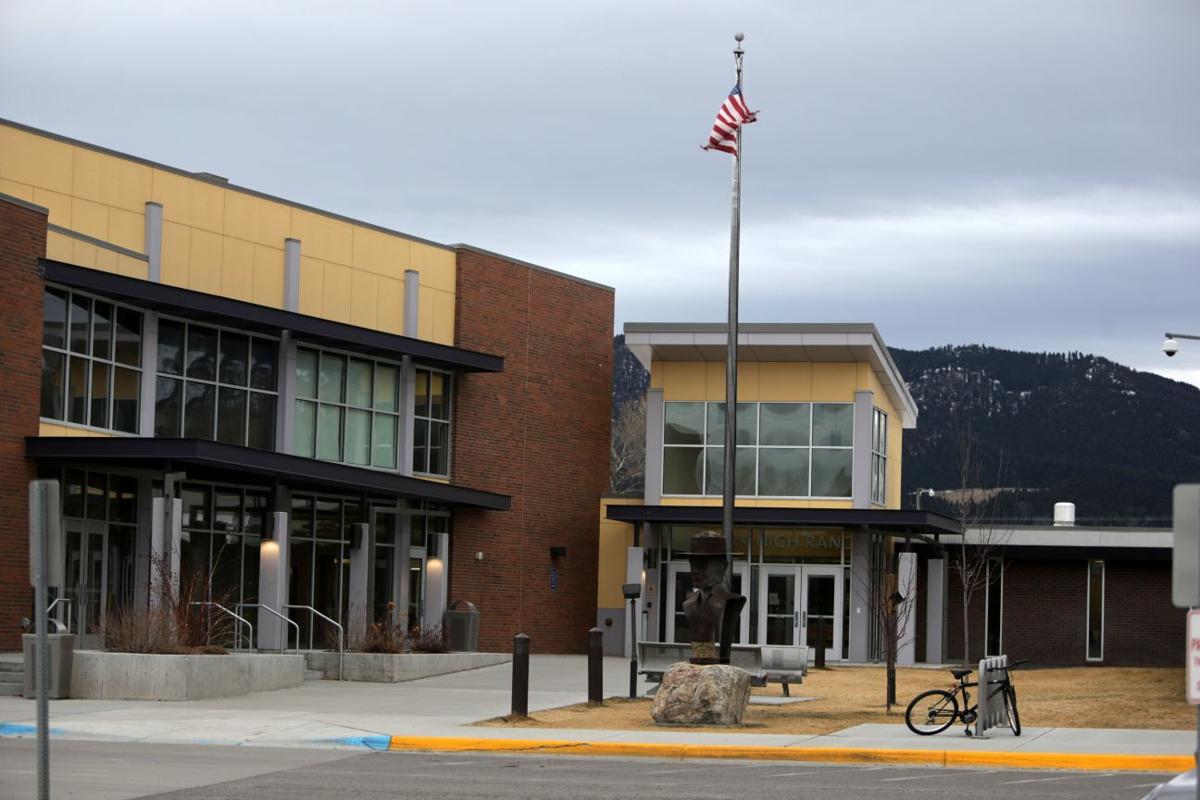 One case of COVID-19 turned into two. That turned into four. 
Then, mercifully, it appears to have stopped. 
A positive case among staff in Livingston's public schools could have seeded a widespread community outbreak. Instead, contact tracing showed a small spread that appeared to terminate without sweeping through students, staff, and the wider, windy community. 
That halt wasn't an accident. Park County health officials credit measures like mask wearing, seating charts in classrooms, and cooperation with contact tracing for helping keep a lid on the situation. 
Positive cases in schools appear "inevitable." Stopping them from spreading widely is possible, but not guaranteed. It requires careful planning and a swift response, officials said.
"This really is the thing," Park County Health Officer Dr. Laurel Desnick said. "The game really is stopping community transmission." 
Tangled communities
About 60 schools have recorded a positive case from a student or staffer, Gov. Steve Bullock said Wednesday. They've been small and rural, and large and urban. Early in the school year, it's become clear that schools will not be able to entirely insulate themselves from COVID-19. 
The Park County case illustrates that isolated positives can be contained, with work.
There have been headaches. Laurel's staffing was strained as employees had to quarantine; Hardin paused some school sports; Shepherd closed school buildings for two days for cleaning, a policy administrators soon nixed; Wolf Point closed buildings longer. 
Bullock said that there has been some limited spread to other students and staff for some schools, but no large outbreaks. 
"Schools that have been impacted have moved quickly to address the situation," he said. 
Park County has the advantage of a relatively low total caseload and relatively small school system. Public health officials in Yellowstone and Big Horn counties said that their larger caseloads make quickly assessing contact tracing of an individual case difficult, especially days or weeks after the fact, and that they couldn't readily offer a parallel to the Park County information.
And with more positive cases, the interplay between schools and the wider community becomes harder to untangle. 
Big Horn County has had one of the largest per-person caseloads of any county in the state. At Hardin Public Schools, a rural community but Class A school system, a number of football players and cheerleaders had to quarantine, county Public Information Officer Rhonda Johnson said. The activities remain paused.  
But those are far from the only kind of cases that affect schools. Officials in Big Horn County have found that children are often close contacts in a community with a large number of multi-generational homes. Those children may have to quarantine or go on to test positive. 
With a steady drip of positive cases continuing, "that's probably going to impact the school every day in some way, shape, or form," Johnson said. 
Great Falls schools faces one of the biggest documented challenges in Montana. The district announced 14 positive cases Monday, including 10 at one high school, forcing a two-day closure, according to the Great Falls Tribune. According to the report, Cascade County's Health Officer said that the cases have required about 200 people linked to the school to quarantine.
The high school reopened on Wednesday as planned.
Larger scope
Research has shown children can spread the novel coronavirus, though it's unclear how often spread occurs compared to adults; some studies have indicated children may spread the virus less than adults, or suggested that middle and high school operations pose more risk than elementary schools.
Local officials have acknowledged that reopening school buildings comes with risk, but that there are also compelling health reasons to open schools. That echoes a case made in the New England Journal of Medicine in July. 
"School-provided social welfare services support the health of U.S. communities made vulnerable by systemic racism, inadequate insurance, family instability, environmental toxicity, and poorly paid jobs," a group of doctors wrote. 
They argue that even amid "moderate transmission" — less than 10 cases per 100,000 people — schools should remain open and get help from governments to stay that way. 
"We would argue that primary schools are essential — more like grocery stores, doctors' offices, and food manufacturers than like retail establishments, movie theaters, and bars," authors wrote. 
Yellowstone County Health Officer John Felton made an impassioned case to reopen school buildings to Billings trustees this summer, citing increased alcohol use, more calls to suicide hotlines, and a steep drop in referrals to child protective services during the early portion of the pandemic. 
"What was lost was schools who are mandatory reporters getting those kids into safer situations," he said.
RiverStone Health set a series of community health metrics to guide continued school reopening. On the eve of school reopening in late August, one of those was red-flagged — Yellowstone County's seven-day average of new cases hit 25 per 100,000 people. 
It's since dipped down to 20 per 100,000, according to the most recent update from county health officials, and other metrics aren't at reg-flag levels. But the possibility of wider community spread closing schools remains. 
Should a positive case linked to a school create an outbreak, closing a school or district isn't the only option. Both school and health officials have floated the possibility of closing a classroom, grade level, or single school building before an entire district shuts down. 
In Billings, elementary school cohorts have been tabbed as a critical step to help aid contact tracing and limit the potential spread of the disease. Similarly, Desnick, the Park County Health Officer, said seating charts in Livingston were critical for enabling quick contact tracing. 
It's not realistic to turn school buildings into an impermeable bubble. 
"What we can do is make sure that kids are wearing masks in a classroom, trying to socially distance, using a seating chart, having parents update contact information," she said. "Should a case pop up, you're not starting from scratch."