While Montanans consumed more electricity at home, businesses customers of the utility spent $10.5 million less on electricity from March of 2…
Lawmakers also said withdrawing the subpoenas meant the litigation over the Legislature's subpoena power likewise ended Tuesday.
SALT LAKE CITY — A family member has identified the victims of a plane crash in Utah last week as a Montana woman and her 6-year-old granddaughter.
Fifteen Republican governors sent a letter Tuesday to the U.S. Department of Commerce urging that the U.S. Census Bureau release redistricting…
The debate over an LGBTQ club in the Florence-Carlton school district continued in another lengthy school board meeting on Monday night, which…
A 30-year-old woman on a mid-afternoon hike in Yellowstone National Park on Sunday was injured during what park officials are describing as an…
A law that passed with bipartisan support in 2005 allows the vote of an elector who returns their completed absentee ballot and then dies befo…
Montana has added 375 new cases of COVID-19 over the past week, and nine more deaths.
Update from Custer Gallatin National Forest: The Robertson Draw fire is now 45% contained and 29,474 acres. Firefighters continue working on s…
Millions of people will flock to Glacier National Park this summer after last year's pandemic-caused tourism skid, and they will once more be …
Fire officials on the Robertson Draw and Crooked Creek fires have begun to report containment gains on the wildfires that began burning last week.
A 23-year-old man died early Sunday after the car he was driving in Park County rolled off the road and crashed, according to the Montana High…
A person camping near Mystic Lake in Gallatin County on Saturday was bitten by a bear and then flown to a hospital for treatment, according to…
After protesters and supporters of the Gay-Straight Alliance sparred during public comment at recent school board meetings, the student said s…
To date, a more than a dozen lawsuits have stemmed from this year's Legislature, with 10 filings challenging 11 new laws. 
A June 8 Florence-Carlton school board meeting quickly turned into a heated debate centered on the school's informal Gay-Straight Alliance clu…
Somewhere between dirtbagging and glamping, Recreation.gov has revealed what we really want in a campsite.
To override the vetoes, the polls would have needed the support of two-thirds of the members of each chamber.
"Instead of burning it, we try to bring something to the site so we can use it and create something beneficial."
The Montana Legislature passed a law recognizing Juneteenth National Freedom Day, the 46th state to do so, in 2017, but the bill stopped short…

Marysville House Historic Bar & Steak House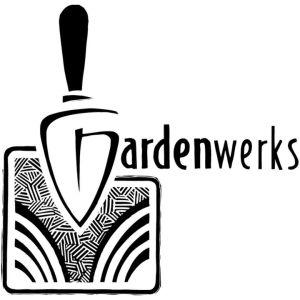 In front of visitors and thousands of blooming camas plants, Master Tribal Interpreter Roger Amerman shared his in-depth knowledge of the cult…
Montana 's firefighting aircraft are returning to duty Friday after a helicopter crash grounded the Department of Natural Resources and Conser…
Glacier National Park says it's seeing more visitors showing up early in the morning and evening when the park's new ticketed entry system is …
While certain areas within Carbon County still remain under pre-evacuation warnings, officials have lifted all of the evacuation orders in res…
Kimberly Dudik and Associates, in collaboration with the Snowbird Fund, announced the MMIP Legal Advocacy Program earlier this week. 
A citizen group espousing the need for judicial integrity is backtracking claims on its website.
In a marathon meeting Thursday evening and into Friday morning, the Butte-Silver Bow County Zoning Board heard passionate arguments for and ag…