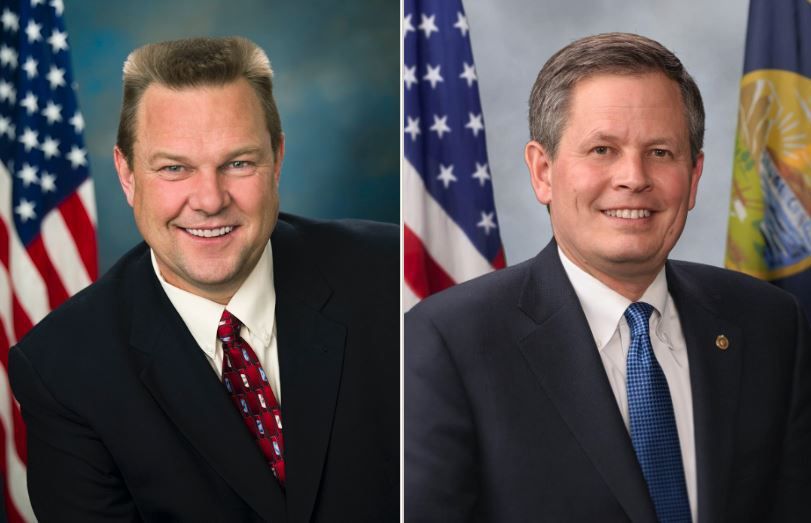 MISSOULA -- Montana's two U.S. senators criticized a proposed Veterans Affairs funding bill this week, with Republican Steve Daines accusing Democrats of blocking the bill, while Democrat Jon Tester said the measure would underfund the VA by nearly $1 billion.
While both senators have worked to improve VA care for Montana veterans and have introduced needed reforms to the system, they have differing views on funding the agency -- a debate that's tied in part to budget caps proposed by the GOP leadership.
Daines said the latest legislation includes a record $163.8 billion in funding for the VA. He said the figure marks an increase of $4.6 billion.
"This legislation contains numerous important provisions to address Montana veterans' long-standing concerns and it would be shameful to see these much-needed reforms fall victim to Democrats' obstructionism," Daines said.
Tester, however, has urged his colleagues to oppose the VA funding bill, saying it underfunds veteran care by nearly $1 billion and would undermine VA reforms passed by Congress a year ago.
Earlier this year, Tester offered an amendment to increase funding for the VA to a level that better reflected what department officials said was needed to carry out veteran care.
His amendment failed on a 16-14 party-line vote, with all 16 Republicans voting against it.
"We're asking more and more of the VA and this bill gives the department less than it needs," Tester said. "Now is not the time to take a step backward, because if we do that, we're never going to catch up."
Les Braswell, a Tester spokesperson, said bipartisan budget negotiations are discussing the caps the Republican majority is looking to implement in the fiscal year 2016 appropriations bill.
The VA funding bill is currently subject to those caps, and it's unlikely that VA legislation will resurface until the two parties reach a larger budget agreement.
"That doesn't mean it won't be brought to the floor to force senators to cast political votes," Braswell said. "(Tester) thinks that would be a huge waste of time because the bills, as currently drafted, don't have enough support to pass."
Braswell said Tester will also push to get the Senate to reauthorize the Land and Water Conservation Fund during budget negotiations.