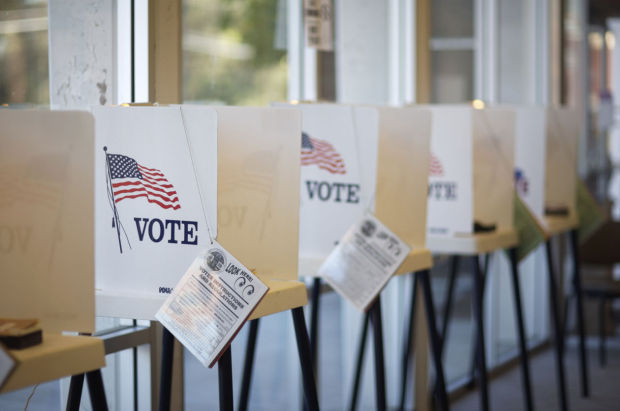 Montana's secretary of state won't release voters' birthdays or Social Security numbers to the president's commission on election integrity, the state elections director said Friday.
Earlier this week, the vice chairman of President Donald Trump's commission and Kansas Secretary of State Kris Kobach sent a letter to all 50 states asking for information from their voter rolls, including names, voting history, birthdays and the last four digits of their Social Security numbers.
Montana has not received that letter, said director of elections and voter services Derek Oestreicher on Friday.
Montana's voter file information is public information, but it does not contain information like birth dates or Social Security numbers.
The information in the state's voter file includes a voter's first name, last name, registration status, if they are active or inactive and the reason the voter is designated as active or inactive.
"Our office will not release any personal or confidential information," Oestreicher said.
Voter information does not include party affiliation because Montana has an open primary system and voters do not register under any a specific party. Voter information also does not include how a person voted.
It's information the public can request at any time, and was requested by some members of the media before the November election to look at the voting history of candidates.
Trump has promised a commission looking at fraud in the country's elections, though there is no evidence or history of widespread fraud in any state.
The president made claims, with no evidence to back him up, of voter fraud both before and after his election. At one point he said, without any proof, that 3 million and 5 million people voted illegally for Hillary Clinton during the election last fall.
Montana has seen its own struggles with claims of voter fraud, though there as been no evidence the state has problems with its elections administration.
During the legislative session this spring, several measures were introduced to limit who is able to collect absentee ballots. That came in response to worries by some residents that people who offered to turn in ballots for others had not done so, though there was no evidence of that actually happened.
Only one bill, which would put restrictions on who can turn in absentee ballots, was passed as a referendum and will be decided on by voters in 2018.
Secretary of State Corey Stapleton said earlier this month there was a single occurrence of mail ballot fraud in Missoula during May's special election, but county elections administrator Rebecca Connors said the issue involved just one ballot and that it was a clerical error, not fraud. The elections office accepted a ballot with a signature that did not match the one on file.