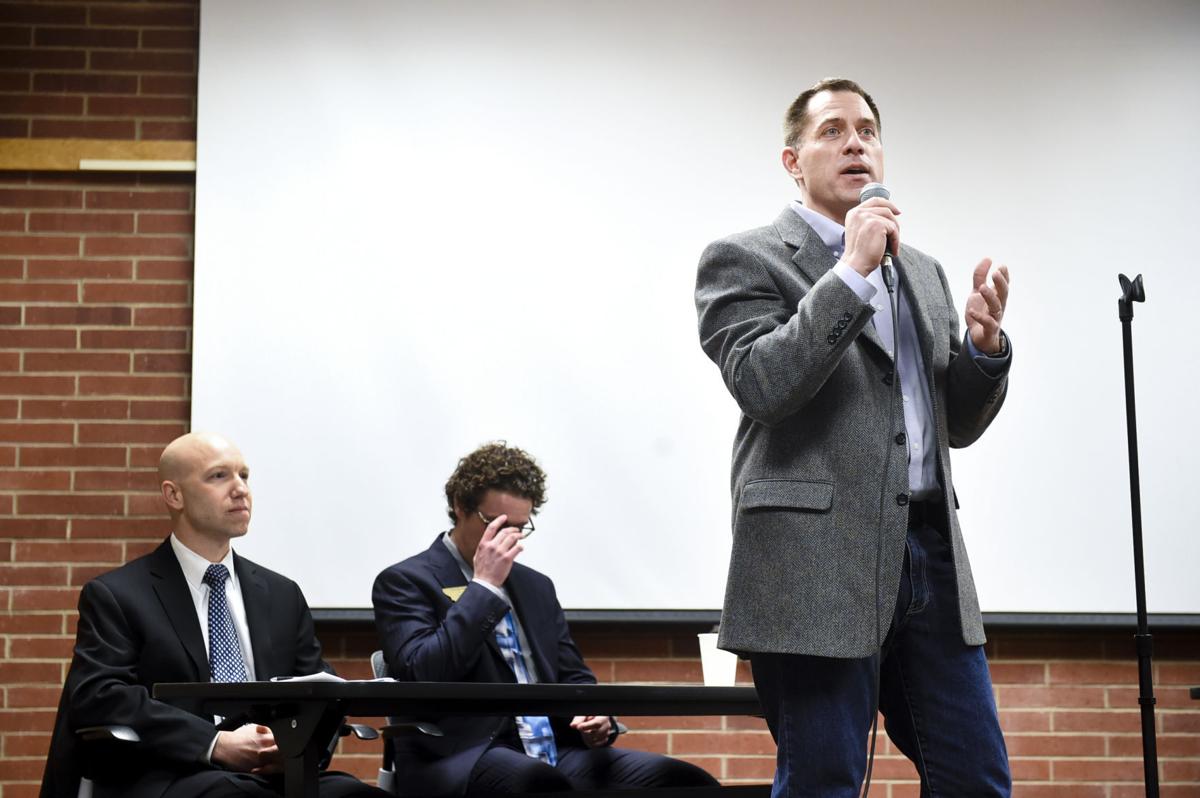 Democratic candidates in the primary for Montana's U.S. House seat worked to make themselves stand apart in a crowded field during a forum Thursday night in Helena.
Five Democrats have announced they are running in hopes of unseating U.S. Rep. Greg Gianforte, a Republican who won the seat in a special election last May.
Candidates include Billings attorney John Heenan, Missoula nonprofit director Grant Kier, former nonprofit director and past Billings lawmaker Lynda Moss, Bozeman attorney Jared Pettinato and former land alliance director and past Bozeman lawmaker Kathleen Williams.
Heenan, Kier, Moss and Williams also officially filed for the seat Thursday. Filing is open until March 12, though the five who attended Thursday's packed event at the Helena library are the only ones who have publicly announced they are seeking the seat.
The issue that separates the candidates most may be how to address health insurance and access to health care. Over the last year in Washington, D.C., a Republican-dominated Congress has failed to deliver on its long-stated promise to repeal and replace the Affordable Care Act, but did take action to make the law less stable, including the end of cost-sharing reduction payments and the requirement that people carry health insurance coverage.
Heenan advocated for Medicare for all, or a government-run universal health care program.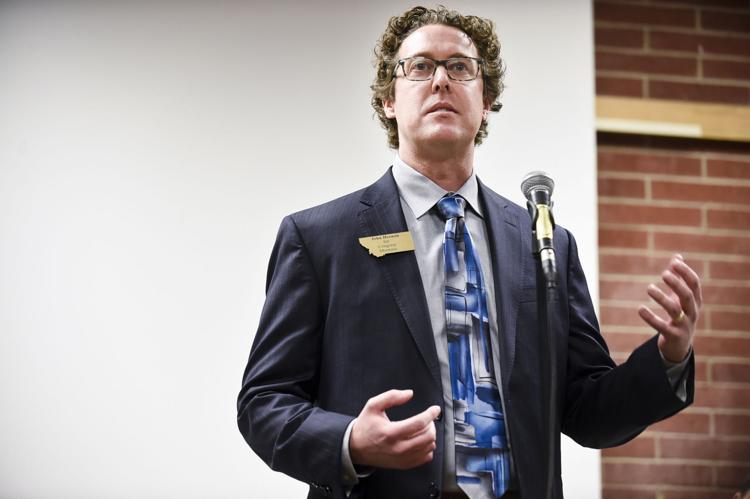 "This is a broken system we have right now," Heenan said."(I want to see) extending Medicare, which is a great program, to everybody."
Kier said he wants to make sure Medicaid expansion is preserved at the federal level, adding that it's been key to preserving critical access hospitals in rural Montana. He also called for transparency in heath care and prescription drug pricing.
Williams said she wants to see the individual health insurance market stabilized and cost-sharing reduction payments reinstated. She also said Medicare should be allowed to bargain for drug prices and the Children's Health Insurance Program, which has languished without full Congressional approval for months, to be fully funded.
After those measures are taken, Williams says she'd like to explore allowing people age 55 and over to buy into Medicare.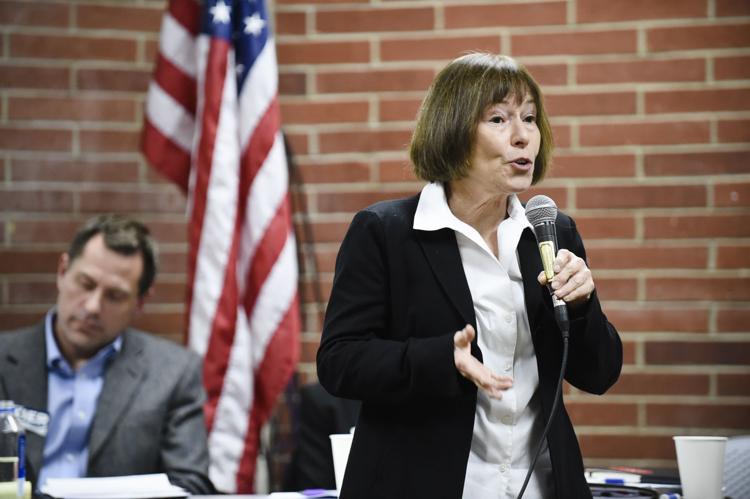 Moss said one possible fix is lowering the age to qualify for Medicare, which she said is especially important as the population of Montana ages.
Pettinato told the audience that while the United States may move to a single-payer system, he wants to make sure the country doesn't move backward in the meantime.
"We have to move forward somehow and we might get to single-payer, but we definitely don't want to go backward to the bad old days."
Several of the questions, which came from members of the Helena community, focused on the rights of women and people who are lesbian, gay, bisexual, transgender or queer.
Kier said that as a white, heterosexual man, "I am one of the most powerful and privileged human beings to ever walk this earth. I have an enormous responsibility to give back to every other person that doesn't have that power and privilege."
He also said he would work tirelessly to make sure "the promise of this country is kept."
"Feeling comfortable with who you are, feeling safe in your body, knowing you have the opportunity to love be loved by whoever is right for you is fundamental to life, liberty and the pursuit of happiness," Kier said.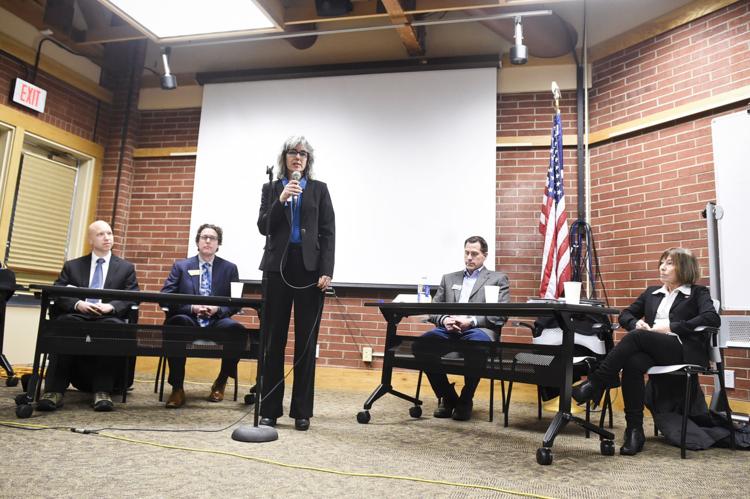 Williams said that she's not only been talking about equal rights for women and LGBTQ issues, but has lived them and worked on them during her time as a state lawmaker when she worked to defeat a bill that would have limited the ability for cities to pass non-discrimination ordinances, as a handful of Montana cities have.
"All American deserve the right to live independently and with respect and to be able to pursue a rewarding and safe life," Williams said. "My record on these issues cannot be clearer. I don't only talk about these (issues) but I've lived them."
Moss said that she supported the non-discrimination ordinance in Billings, which failed, and has been involved in women's rights issues.
"Hopefully, as we move forward in the election this year, we'll begin to see some equity, some diversity and some inclusion," she said, adding that as a congresswoman she would use her office to make sure she can "nominate and advocate for individuals within the business community and our corporate structure and our government structure in Montana so we do have equality and diversity at all levels."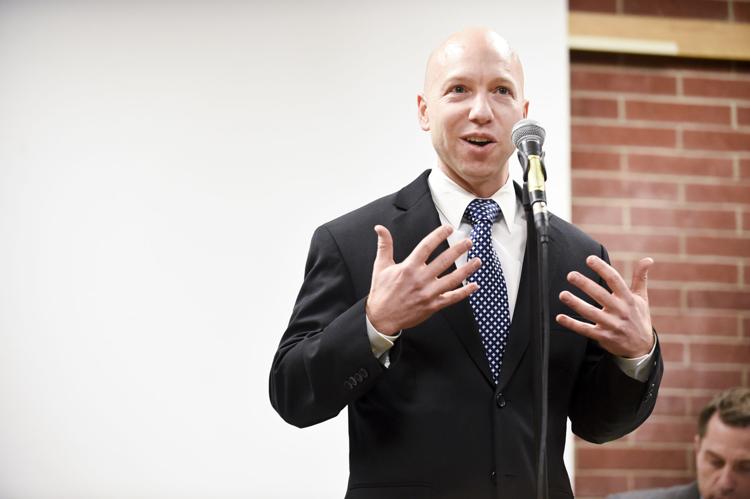 Pettinato said he used to be in a band with a guitar player who is lesbian and he observed "a lot of fear" when he hung out with her. He also said that as a lawyer he has been furious when he's seen the current administration in Washington advocate for policies that violate the rights of parts of the population and the Constitution.
"We're just different people doing the same things," he said. "I don't want anyone in the U.S. to feel fear of discrimination and to feel that oppression."
Heenan said everyone deserves the same rights and that he's grown frustrated watching "the politics of hatred."
People who are LGBTQ "don't want more, they just want the same rights that every American gets," he said. "It makes me sick to watch politics dividing us as Americans that our president engages in, that the Republican party engages in."
When asked about Native American issues and ways to increase economic success for Montana's tribes and on reservations around the state, the candidates generally agreed that it was best to listen to the needs of each community to learn what would work best there.
Democrats hope they can pick off Gianforte's seat in a midterm election year in which the party hopes to take back control of Congress. The primary vote is June 5 and the general election is Nov. 6.