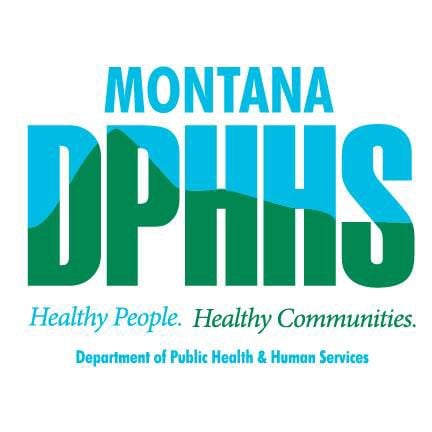 The Department of Public Health and Human Services is already preparing to make cuts that would lower Medicaid provider rates and end a program meant to create 200 more openings at nursing homes.
The anticipated cuts are outlined in a bill passed by the Legislature that is meant to trim state agencies if revenues came in lower than expected.
The Legislature set a baseline budget of $2.216 billion in fiscal year 2017, but a June 6 report shows that the state is on track to collect $65 million less than that, which would trigger three levels of cuts, including the most severe.
The first cuts are triggered if the budget comes in $6 million below the baseline. Cuts would start after Aug. 15 and will be based on taxes collected by that date.
In the first tier of cuts, the department would not enact a bill passed earlier this spring that would pay to create new openings for home- and community-based health care. The law would have also increased Medicaid payment rates for assisted living facilities.
In August of 2016 there were 504 people who qualified for nursing home care and on a wait-list to get in. The bill would have added 200 slots over two years, at a pace of 50 slots every six months. It would have also helped those with Alzheimer's disease or other dementias to live at home. The cost of those changes would have been $1.7 million from the state general fund in the first year.
If revenues come in between $12 million and $24 million below the baseline, the department would have to cancel its contract with Blue Cross and Blue Shield of Montana to administer Medicaid expansion. Montana was the first state to use a third-party administrator to handle Medicaid expansion.
Also under the second tier of cuts, the department would cut the part of its budget that comes from the state general fund cut by 0.5 percent. The department's general fund budget is around $1.092 billion a year.
If revenues come in $24 million to $36 million below the baseline, the rates paid to Medicaid providers would see an across-the-board 1 percent cut. Sue O'Connell, a research analyst Children, Families, Health, and Human Services Interim Committee, also said Thursday the department is about to propose a new rule that would allow for a reduction in Medicaid provider rates of 3.5 percent.
Funding for mental health case management services would  also drop by $1 million. The budget for the Mental Disabilities Board of Visitors, which does inspections and works with patients at Montana State Hospital, Montana Developmental Center and other state-run mental health programs, would drop by $90,000. That represents a reduction from three full-time employees to two.
The Legislature also passed a bill last spring that would have given pay raises to direct-care workers who care for the elderly or people with developmental or physical disabilities if revenues came in higher than expected. Those raises are not likely to happen.
Bob Olsen, vice president of the Montana Hospital Association, said he worries that the department is passing along the worst of the cuts to providers by cutting Medicaid provider rates. If provider rates drop too low, some doctors, clinics and other services would stop accepting Medicaid patients.
"I'm afraid it's coming back to when it was just cuts the provider rate and it puts the onus on (providers) to bear the entire burden," he told the interim committee.
He also said a bill passed last session increases the Medicaid reimbursement rate for nursing homes and that the rate cuts proposed by the department could violate that.
Travis Hoffman said that the cuts in provider rates would hurt programs like the four Montana Centers for Independent Living, which he represents.
"Any provider rate decrease would severely constrain these programs," he said. "We're already overwhelmed with administrative tasks and other things that eventually come down from the department."
The interim legislative committee, which meets in the years between biennial legislative sessions, also Thursday set priorities for their work over the next 18 months.
A top priority will be to monitor what happens at the federal level with changes to Medicaid and Medicaid expansion, which combined provide coverage to more than 216,600 Montanans. The U.S. House and Senate have been debating bills that would end the expansion program and greatly reduce the amount of federal money Montana gets for its general Medicaid program. That could lead to drops in benefits or eligibility.