The Montana Legislature may make it illegal for people to cover their faces if a protest turns to a riot or if they commit other crimes of public disorder. Civil rights advocates worry that the bill will ensnare lawful citizens.
Montana is one of at least 19 states to consider legislation this year that would prohibit or criminalize certain aspects of mass protests seen around the country in recent years. Occupy Wall Street, Ferguson, Standing Rock, Berkeley and the Malheur occupation were referenced during testimony on House Bill 571 as situations when police might have filed charges if an anti-mask law were in place – along with Cat-Griz football games, a planned-but-then-canceled white nationalist march in Whitefish and anticipated protests against the Keystone XL pipeline soon to be constructed through the state.
The bill, carried by Rep. Barry Usher, R-Billings, creates a new felony punishable by up to five years in prison, a $5,000 fine or both, although at the suggestion of police and civil rights experts he has agreed to lower the penalty to a misdemeanor with a future amendment.
A person could be charged if they wear "a mask, hood, or other device that covers, hides, or conceals a portion of the person's face for the purpose of evading or escaping discovery, recognition, or identification" while committing a crime against the public order. Usher has also said he would amend his bill to narrowly focus on only a few crimes such as disorderly conduct, civil disorder or rioting.
Anti-mask laws have been passed, repealed and reconsidered throughout much of U.S.history, starting with southern states trying to discourage protests by the Ku Klux Klan after the Civil War.
North Dakota Gov. Doug Burgum signed a similar bill into law earlier this month in response to protests of the Dakota Access Pipeline at Standing Rock, although its definition of the new crime was more expansive and the penalty lighter than Usher's original proposal.
"Watching TV, we obviously are seeing a lot of protests and riots get out of control," Usher said while introducing his bill to the House Judiciary Committee on Wednesday. "This bill is really about officer safety and public safety. This bill is not intended to limit the First Amendment and the right to free speech for protesters. This bill is not intended to racially profile … This bill is not intended to prevent any religious freedoms."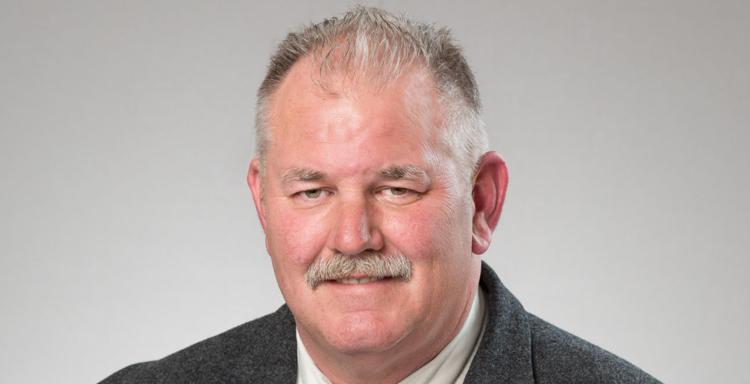 Along with law enforcement groups that support HB 571, Usher said his intent was to discourage criminals from wearing masks that sometimes force officers to intervene in dangerous riots rather than containing the situation and making an arrest later because they could see who was involved. He pointed to online websites that provide guides for protesters on how to conceal their identities "so the police can't get you later."
"Think about Berkeley," he said, referencing a peaceful protest in February overtaken by a group of about 150 rioters who used Molotov cocktails, clubs and fireworks to cause an estimated $100,000 in property damage. "It went from a peaceful protest and mostly different people, they put on their masks and … all of a sudden they were violent."
Three Montana law enforcement groups supported the bill, some on the condition Usher makes the suggested amendments to reduce the penalty and narrow the list of qualifying crimes.
"We haven't seen much of this in Montana, but it's coming. It's gonna happen," Montana Police Protective Association Executive Director Jerry Williams said. "The people who put on the masks are the ones who cause the issues and the problems and we need to send a message prior to that they're going to get punished for that. We think it's preventative."
Dustin Monroe of Native Generational Change disputed the notion that the bill was about protecting police officers, calling it a clear attempt to violate civil rights and suppress unpopular opinions.
"It's a corporate bill based on a fear of having another Standing Rock in Montana," he said, referencing Native Americans and environmental activists who have said they will oppose the construction of the Keystone XL pipeline. "The North Dakota bills are coming over here to Montana. We killed some bills in North Dakota, like the right to run over protesters. Senators and representatives know we are not North Dakota. This is Montana. We do not share those values of treating people inhumanely based on their beliefs and I don't think we should join that hate going on over there."
SK Rossi from the ACLU of Montana said police already have the authority to charge rioters or people who are disorderly and cautioned the bill could instead lead officers to make split-second decisions that might sweep up peaceful protesters who happen to be near violent ones.
"I might be the only person in this room who was in Ferguson and who was at Standing Rock," Rossi said.
Rossi was a peaceful observer in Missouri, standing on the sidewalk and taking notes. After hearing police might use tear gas, Rossi and colleagues covered their faces for protection. Had an officer confused them as protesters or rioters that day, as had previously happened, they could have faced an extra charge under a law such as Usher's.
While Rossi has the savvy and legal support to know how to fight wrongful charges, they noted other protesters, particularly those who are poor, might simply accept a plea deal and a fine even if they had done nothing wrong to avoid even a risk of jail time.
Rossi also pointed to nearby North Dakota. Many of the Standing Rock water protectors, including those who participated in legal marches on public property, wore scarves, hoods and hats because it was cold and windy – not to conceal their identity from police in anticipation of a future crime.
Montana law has reacted to protests with criminalization before, although state leaders also have scaled back the use of military weapons used by some police departments to control riots.
In 2007, legislators made it a crime to picket a funeral service. The law was created after members of the Westboro Baptist Church of Kansas protested in Wolf Creek outside the funeral of Marine Cpl. Phillip E. Baucus, the nephew of then-U.S. Sen. Max Baucus.
Earlier this session, Rep. Steve Lavin, a Kalispell Republican and former highway patrol officer, proposed a bill to extend immunity protections to border patrol agents if they agree to help local enforcement. The measure, which died earlier this month, was partly driven by law enforcement members wanting to ensure those federal officers would be available to help should the state see protests of the Keystone XL pipeline.