Prayer, not politics, topped the agenda at Montana's Capitol on Tuesday, where evangelist Franklin Graham held a rally meant to encourage Christians to "live out their faith at home, in public and at the ballot box."
An estimated 2,700 churchgoers, state workers and other curious onlookers packed almost every patch of the Capitol's north lawn, snarling traffic on their way to hear a roughly 45-minute speech from Graham, the eldest son of the televangelist Rev. Billy Graham.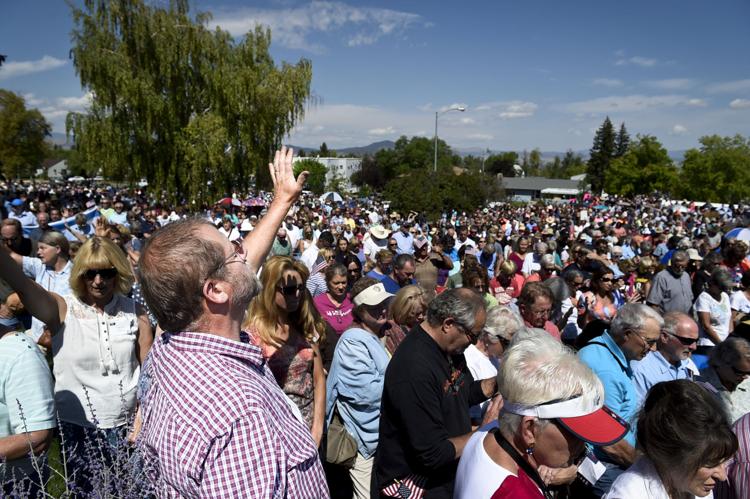 Three event-branded tour buses parked in front of the Capitol provided the backdrop for the 33rd stop on Graham's nationwide Decision America Tour, one of 50 planned in state capitals around the country.
The rally didn't feature any stump speeches or election endorsements, nor candidate appearances of any type.
Instead, Graham called on attendees to put their faith in God to help solve the country's problems.
That's not to say the event was short on politics. Even the country band that served as Graham's opening act managed to mix a few muscular lyrical threats aimed at ISIS in among the praise music.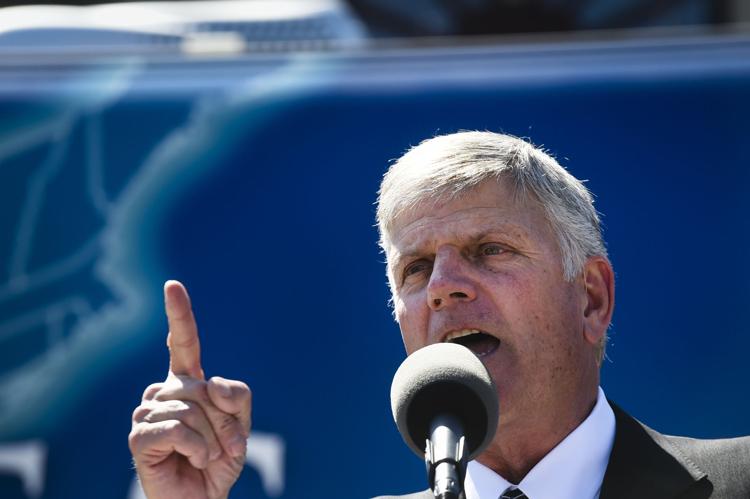 Graham himself endorsed no candidate for any office, referring to both major party presidential nominees, Republican Donald Trump and Democrat Hillary Clinton, as "flawed people."
But Graham did encourage rally attendees to give special consideration to some of Trump's favorite campaign topics, including efforts to bolster national security and put a stop political correctness.
The word "progressive," he said, is just a code word for atheist.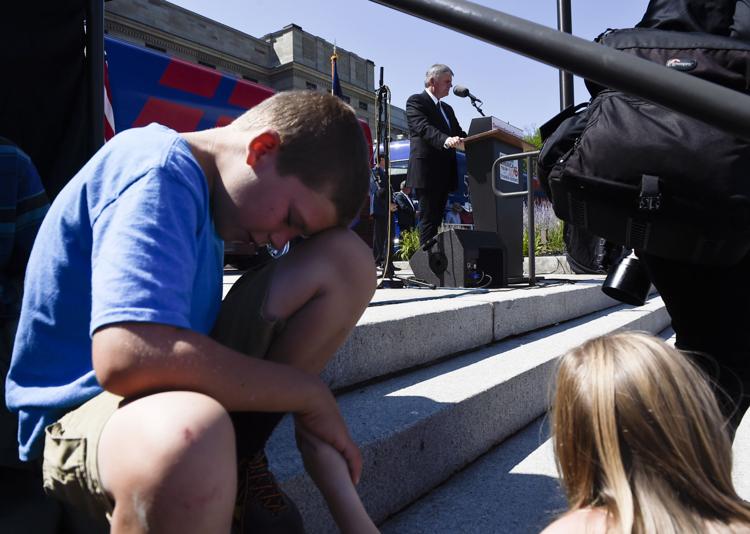 "You need to stand up and you need to be in their face," Graham said as he implored rally attendees to run for office and become more engaged in public life. "I'm sorry but you just need to be in their face."
"You can be a community organizer for God," he added in one of the speeches louder applause lines -- an apparent reference to President Barack Obama's past work as a community organizer in Chicago.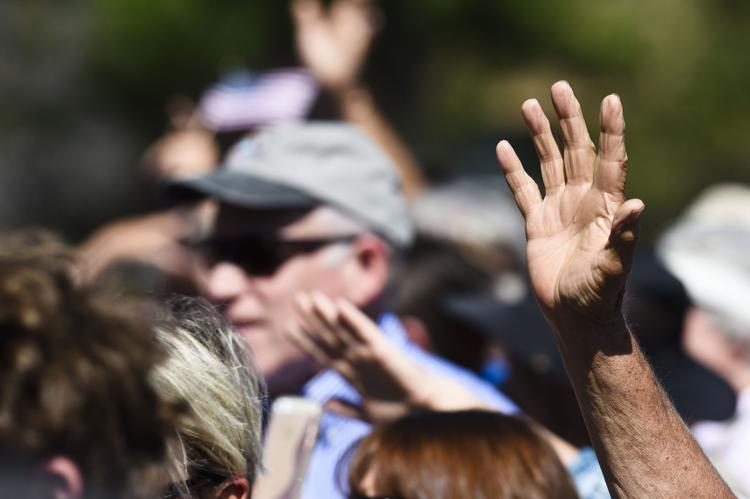 The message -- putting prayer ahead of political allegiances -- resonated with Betty Dutton, who made a nearly two-hour trek from Twin Bridges to hear Graham speak.
"If you have faith in God, he can do anything," Dutton said. "The Bible says if you pray to him, he will restore.
"But you can't just pray. You have to pray for the answers about who to vote for, and you have to do the research on who is most aligned with what the Bible says."
The event didn't seem to sit nearly as well with Laurel Hesse, a Montana Democratic Party staffer who donned a Planned Parenthood button on her lapel.
"It made me sad that I felt like I couldn't hold someone's hand during prayer," she said. "Someone next to me offered their hand, then took one look at my pin and took it away."
Moments earlier, whispers about "lesbianism," "sodomy" and "abortion" could be overheard as Graham encouraged attendees to "confess aloud the sins of our nation."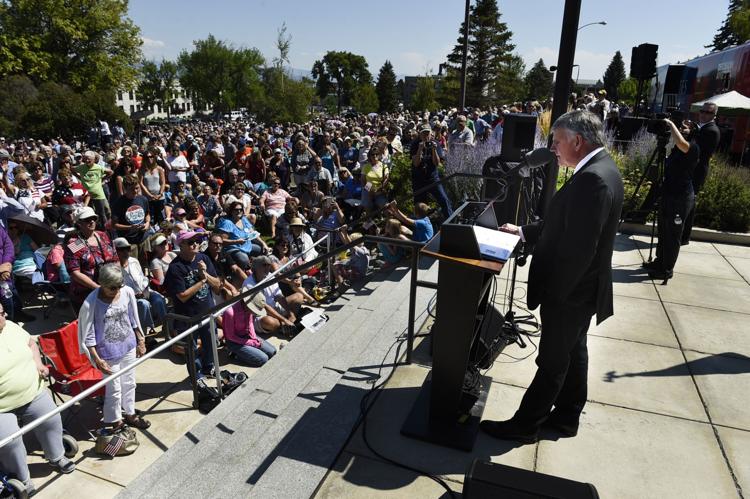 A hand-drawn sign Hesse held aloft during that prayer suggested a few parenthetical additions to the blurb used to promote Tuesday's event on Graham's website: "Practice your faith (love, respect, compassion) at home, in public and at the ballot box."
The Decision America tour is scheduled to stop Wednesday in Boise, Idaho, and finish the week in Cheyenne, Wyoming.