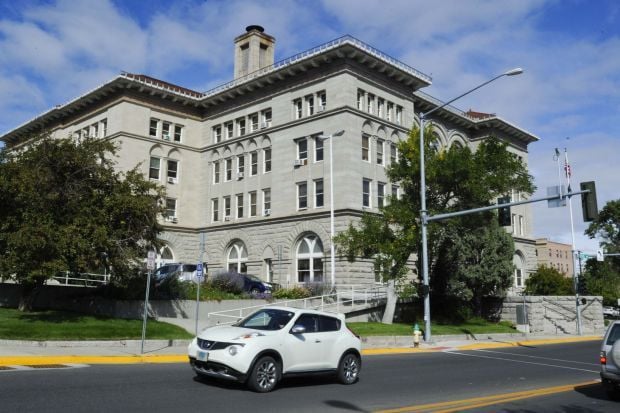 The Lewis and Clark County Commission has agreed to use $228,000 of the county's open space bond fund toward protecting 125 acres near York.
However, the Prickly Pear Land Trust, which is the sponsoring organization for the project, said it is still seeking additional money to acquire a conservation easement on the property that includes frontage of Trout Creek.
The entire easement appraised at $452,000, according to a Nov. 20, 2015, email from Andrea Silverman, the land trust's land protection coordinator.
Commissioners agreed in mid-January to delay a decision on the funding request by the land trust and applicants Marty Welch and Susan Shellebarger, and Tia Nelson and Derek Brown.
On Tuesday, before the commission unanimously voted in favor of the proposal, they were told that questions with legal paperwork for the property had been resolved, which is what had prompted the delay.
Mary Hollow, the land trust's executive director, said Wednesday a funding request is still before the Montana Fish & Wildlife Conservation fund, although other sources for the remaining money are also being explored.
The land trust should know more in the next couple of months, Hollow said.
Having the county's financial commitment helps when approaching organizations to request funds, she said and added, "It's always good to be able to tell potential funders we're part of the way there."
Nelson and Brown are seeking to purchase the land. And a conservation easement, which will limit future development on the property, makes their purchase more affordable.
The Welch property is about 25 miles from Helena and just before the Vigilante Campground. This is said to be the largest tract of private property in the Trout Creek valley.
Because public money from the open space bond is being sought for the easement, Brown said in December when the proposal was first considered, a parking lot will be developed and access provided for fishing and wildlife viewing. About 1½ miles of the creek flow through the property.
"The public needs to get something more out of it more than just driving down the road and being able to see it," said Brown, who is a former Lewis and Clark County commissioner.
No hunting will be allowed on the property, as there is significant hunting opportunity on surrounding Helena National Forest land, nor will dogs be allowed because of livestock, a county staff report stated.
Voters in 2008 approved a bond measure that made $10 million available, and only $3 million of bonds have been sold to help fund the purchase of conservation easements.
The bond issue is intended to allow for the protection of quality of life attributes for Lewis and Clark County. Drinking water and ground water benefited, as did wildlife habitat and open lands.
Funds from the bond issue could also be used for the conservation of working farms, ranches and forest lands as well as to provide for recreation and to manage growth and development.