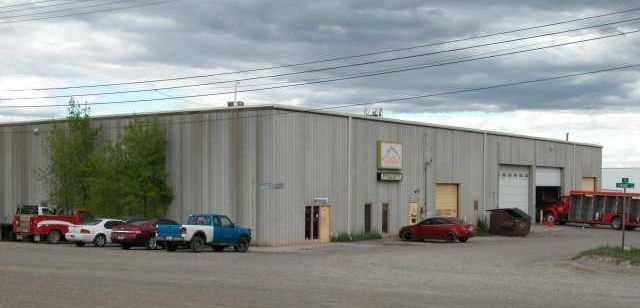 The city of Helena plans to tap its funds that are set aside annually to help pay for big-ticket items for warehouse space and a fire engine.
The city's comprehensive capital improvement program fund contains about $3.5 million, and about $2 million will be used to purchase warehouse space and fund some repairs as well as acquire the fire engine.
The fire department was successful this year in seeking a federal grant to purchase one engine it wanted to replace.
Purchase of the Lehrkind property, at 1201 and 1229 N. Ewing St., will use $720,000 of the reserve fund toward the $1.1 million purchase price. The property, owned by Phrog, LLC, had been listed for slightly more than $1.3 million.
The registered agent of the Bozeman-based corporation is Carl Lehrkind IV, according to the Montana Secretary of State's office.
Other funds to complete the purchase will come from other city departments that will benefit from having the additional office, warehouse and outdoor space for storage.
An evaluation of the property by Elkhorn Appraisal Services in Helena put the market value at $1.1 million.
A Nov. 16 report from Gery Carpenter, the community facilities director, said the sale will provide nearly 25,000 square feet of office and warehouse space.
The cost of $44 per square foot for this space is below the construction cost of more than $70 per square foot for only warehouse space, his memo noted.
The sale also includes almost 37,000 square feet of undeveloped land.
"We really went through the building closely," Carpenter told members of the commission last week.
"Initially I go into this looking for what's wrong," he said before concluding "I can't find any reason not to purchase this building."
While Carpenter's report noted minor deferred maintenance of electrical and mechanical systems, Helena City Manager Ron Alles advised city commissioners last week that about $250,000 would be needed to make repairs.
While city ordinances would suggest having a second appraisal is recommended, city commissioners agreed to forego it.
Commissioners Matt Elsaesser and Dan Ellison supported the purchase, as did a memo sent to the commission by Commissioner Andres Haladay, who wrote that he saw the purchase as a prudent move by the city.
He also said the cost was less than the city previously budged in its comprehensive capital improvement program.
The city was budgeting for a preliminary engineering report, Alles said and noted that the city had been considering locating a new building at Bill Roberts Golf Course.
Haladay's memo also lauded the purchase of the property that he said might sit vacant in the near future in an area anticipated to become a district where increases in property taxes from renovation or new construction would be used for infrastructure improvements in the district.
After the comprehensive capital improvement program has been tapped for a portion of the property's purchase price, about $2.8 million will remain and be used toward the purchase of a second fire truck, Alles said.
The fire department, through the Assistance to Firefighters Grant Program, was awarded funds for one of the two fire engines it sought, a memo from Fire Chief Sean Logan stated.
Fire Department officials said in late July that the department was successful in seeking a roughly $409,000 grant toward the purchase of a roughly $550,000 fire truck. The grant required a 10 percent match.
Fire engine No. 3, purchased in 1986, has been the department's reserve engine at the Neill Avenue fire station, but safety issues with it have been a growing concern, Assistant Fire Chief Kelly Tuck said at that time.
Another of the fire department's trucks is 18 years old, Tuck had said and noted, "We recognize we have an issue; our fleet is aging."
Alles said he was proposing about $600,000 to purchase the second fire truck that the department had sought.
"This is a perfect use of those funds," Alles said of plans to tap the reserves for about $2 million overall to purchase the warehouse space and replace the second fire truck.
"That's why you save your money," he added.