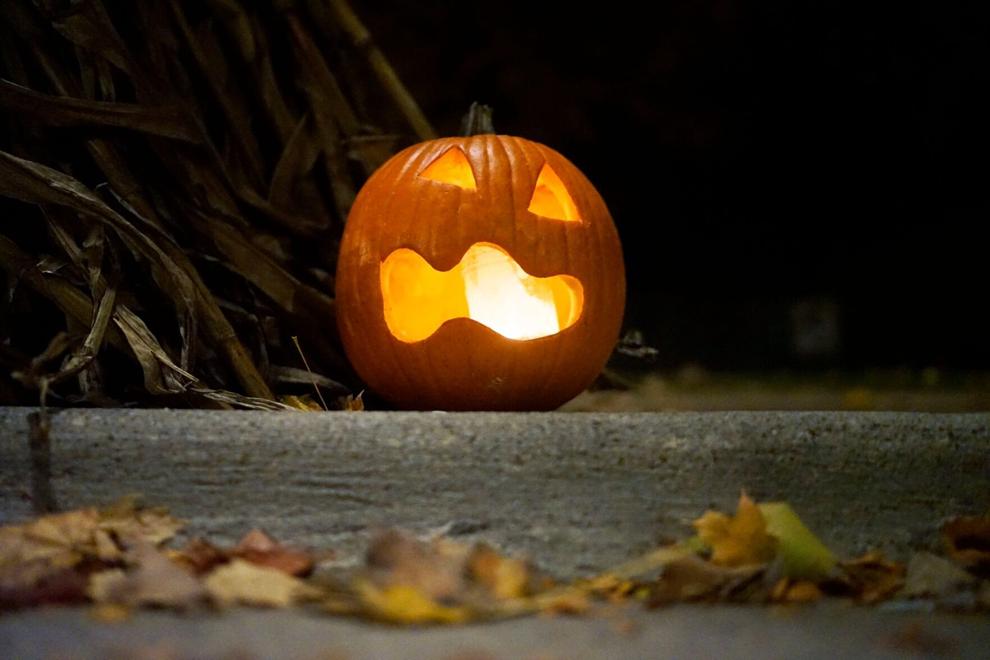 EAST LANSING, Mich. — Principals at East Lansing's elementary schools are canceling Halloween and Valentine's Day celebrations over equity and inclusion concerns raised by parents.
East Lansing Public Schools elementary principals sent a joint letter to families Wednesday announcing there would no longer be Halloween or Valentine's Day celebrations in the classroom due to potential distractions and an increasing number of uncomfortable families.
"Each year, along with the fun of Halloween parties and parades, we also have students whose families do not celebrate or feel comfortable with their children participating in Halloween festivities," the elementary principals wrote. "We have young children who become overwhelmed and sometimes frightened of the costumes and others who come to school with no costume at all."
In recent years, some families have kept their children home from school or picked them up early on Halloween, according to the letter. The costumes, parades and parties can also make it difficult for children to concentrate and for teachers to teach, the principals wrote.
Valentine's Day brings its own set of "unintended consequences," the principals wrote. Some students bring valentines to exchange at school while others do not, leading to "drama and teasing" in upper elementary classrooms.
Meanwhile, some families and students "do not feel comfortable with the idea of boys and girls exchanging valentines or participating in a celebration that focuses on 'love,' " the principals wrote.
"While this may be a disappointment and/or an adjustment for some of our students/families at first, we promise to continue to offer alternative days throughout the school year that are full of fun and learning, for everyone," the elementary principals wrote.
Parents took to social media to mourn the past.
"Some day when the world is gray and beige and there is no joy to be had anywhere... people will look back in envy of the times when children could be kids and people were allowed grace and forgiveness," one parent wrote.
"Robbing childhood memories they should have, as well as the parents should have!! I am so glad I had those memories with my kids," another parent commented. "People are over thinking things and ruining good times."
In terms of costumes being too scary or too expensive, one commenter suggested the schools start a donation of old costumes or to require students wear costumes that are based on book characters.
"The kids have been through so much these past few years. Change the way it is celebrated vs taking it away," the commenter continued. "I understand some folks don't celebrate these events and respect that 100% but there are ways include a fun time for all."
Or, as one one commenter suggested, keep it simple: if you don't like it, don't participate.
"So those who don't want to participate don't, it's simple. Keep your child home that day or pick them up early but why does everyone else have to be punished to accommodate your fears? Parents these days are So ridiculous!!"
Pop culture Halloween costumes for 2021
Star and Barb in 'Barb and Star Go to Vista Del Mar'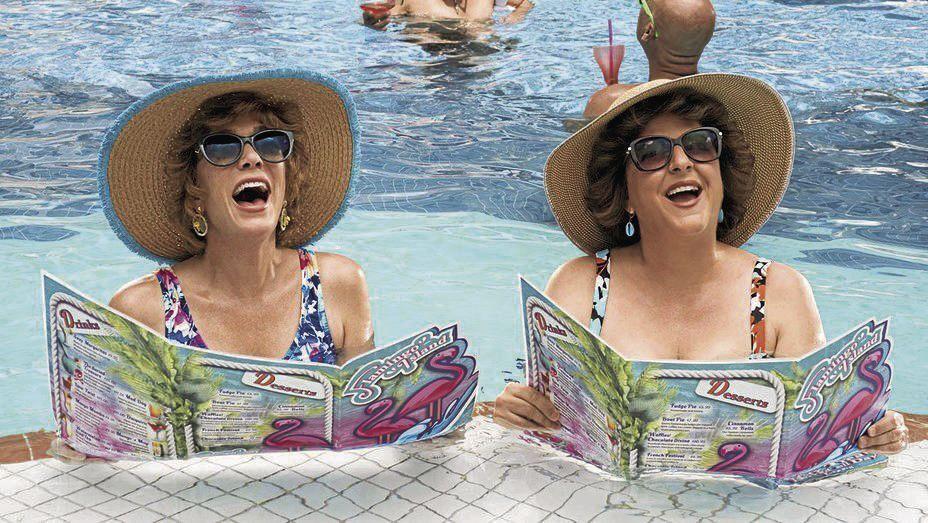 The tackier the better when it comes to a Barb and Star costume.
This wide-brimmed beach hat is perfect for any poolside vacation and is sure to be Barb- and Star-approved. $23.99, amazon.com
Amazon Essentials One-Piece Bathing Suit
It isn't a Vista Del Mar vacation without a super floral, very tacky one-piece bathing suit. This one from Amazon comes in a wide range of tropical patterns and colors for you to choose from. $28.90, amazon.com
Ayliss Printed Beach Sarong Cover-Up
Cover up with this bright sarong, made out of ultra-soft chiffon for a comfortable fit. $16.99, amazon.com
Daphne in 'Bridgerton'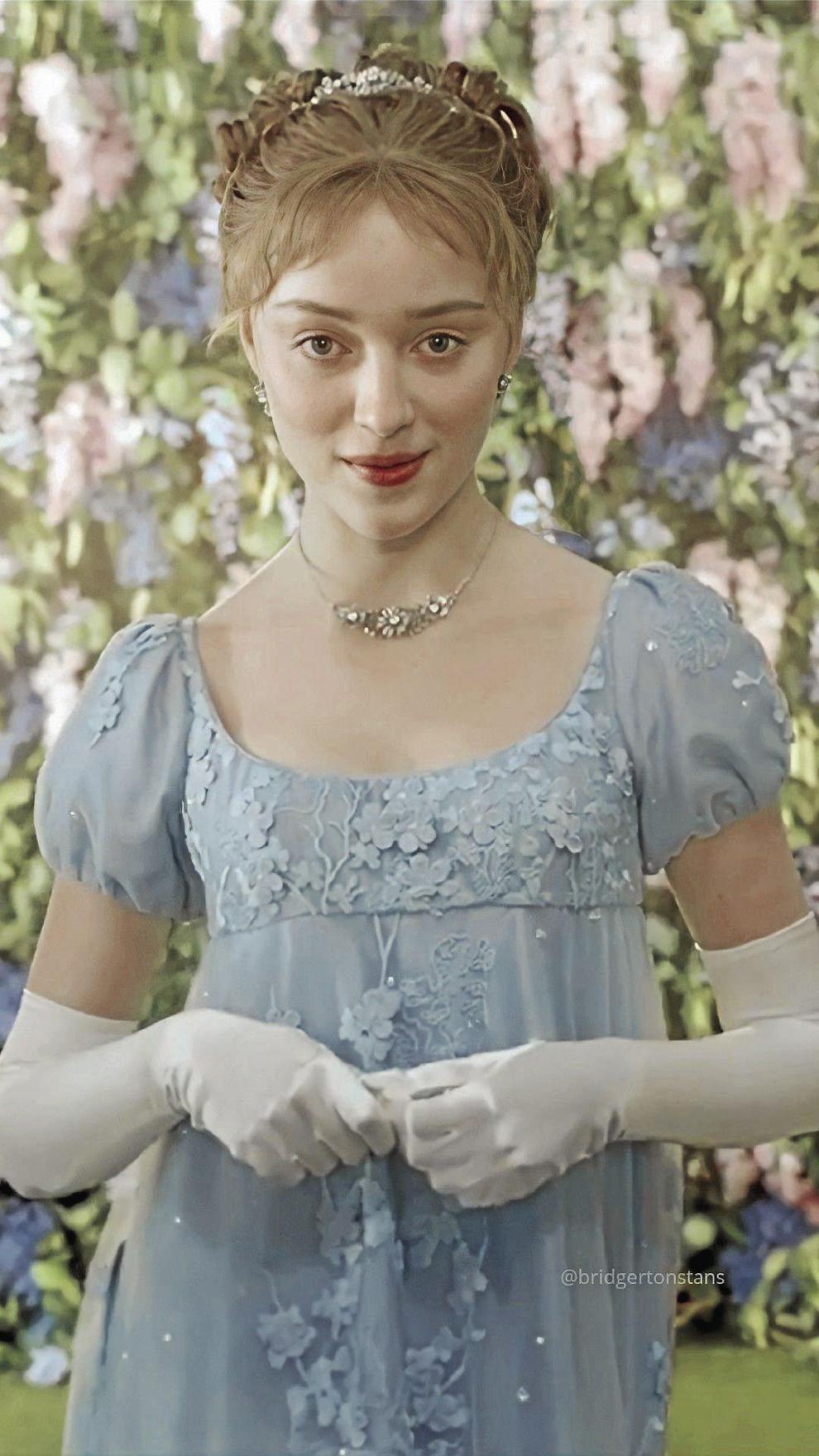 If your mid-quarantine "Bridgerton" binge made you nostalgic for Regency Era fashion and desperate for your own Rege-Jean Page romance, you aren't alone. While you can't travel back in time to 19th century England, you can dress up in your own dramatic ball gown to channel the lovable and powerful heroine, Daphne Bridgerton.
No Regency Ball outfit is complete without long, elbow-length gloves to pair with a floor-dragging gown. These affordable ones from Amazon are perfect for a one-night costume and are made out of Nylon and Spandex for a flexible fit. $6.49, amazon.com
Daphne's ball gowns tend to be fairly subdued, at least compared to Queen Charlotte's royal fits. A pink ribbon sash ties in the back of this long cotton gown, detailed with a scooped neckline and ruffled sleeves. $29.95, amazon.com
Of course, a simpler crystal tiara will still do the trick. This alloy crown from Amazon features rhinestones and a flexible headband to a fit a wide range of head sizes. $7.99, amazon.com
Cruella de Vil in 'Cruella'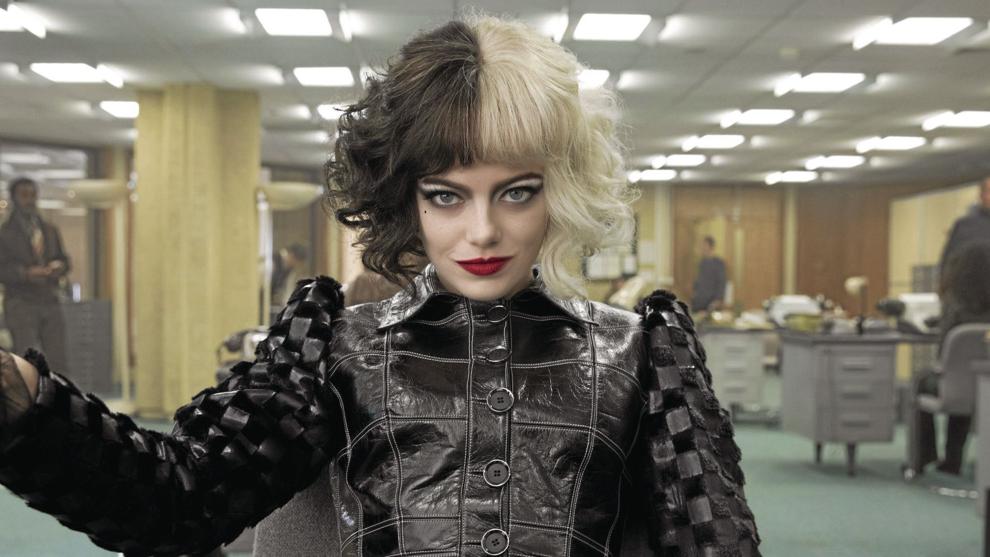 Cruella de Vil has gifted "101 Dalmatians" fans with iconic costumes for years, but Emma Stone's fashion-forward and punk rock take on the Disney villain in "Cruella" is the perfect Halloween opportunity.
This 3-in-1 set makes it easier than ever to cosplay as Cruella, featuring elbow-length red gloves, a black-and-white wig and a long cigarette holder for the full effect. $20.99, amazon.com
Faux Leather Biker Jacket
Emma Stone's punk-rock Cruella is rarely without her leather biker jacket. Tap into the movie's London street-style with this faux leather jacket, which makes a perfect wardrobe addition for any season. $49.95, amazon.com
Ted in 'Ted Lasso'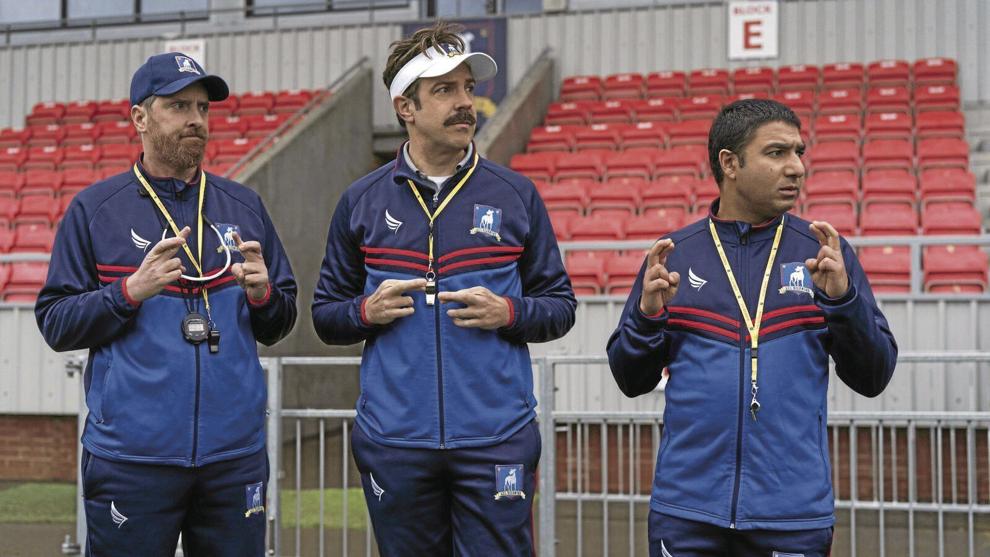 Give some love to the Jason Sudeikis character this Halloween by rocking a stick-on mustache and a casual tracksuit uniform.
Ted Lasso's mustache is so beloved it has its own Twitter account, with upwards of 5,000 followers. Your costume won't be complete without a little above-the-lip grooming. $4.50, amazon.com
Casual Dark Blue Tracksuit
A Halloween costume has never been comfier than with this matching tracksuit set, just like the one Ted Lasso wears on the field. $35.99, amazon.com
No sports coach is without a handy whistle, which is especially helpful for a clueless trainer like Lasso trying to prove his authority. $6.99, amazon.com
Tanya in 'The White Lotus'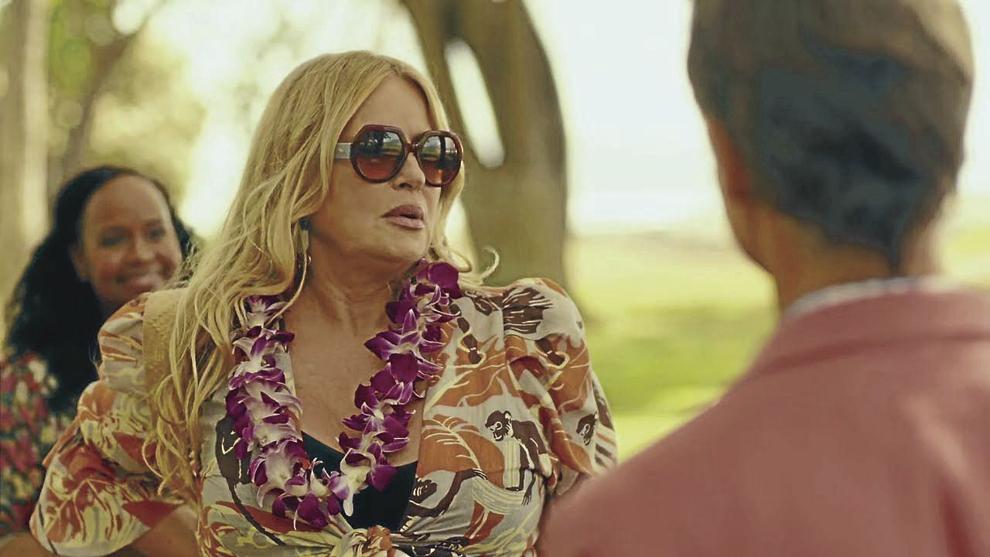 Jennifer Coolidge's performance of Tanya in "The White Lotus" is not only Emmy-worthy, but costume-worthy, too. Tap into her bohemian style this Halloween with patterned beach cover-ups and Hawaiian leis.
Jennifer Coolidge's Tanya is a certified mess, but her hair is always looking on-point. Get her long, wavy blonde locks with this high-quality synthetic wig. $19.99, amazon.com
Bohemian Floral Beach Cover-Up
Tap into her bohemian style with this fun beach cover-up that comes in a variety of patterns and colors. $23.99, amazon.com
Tanya would wear 10 leis at a time during her stay if she could. $9.90, amazon.com
Wanda Maximoff in 'Wandavision'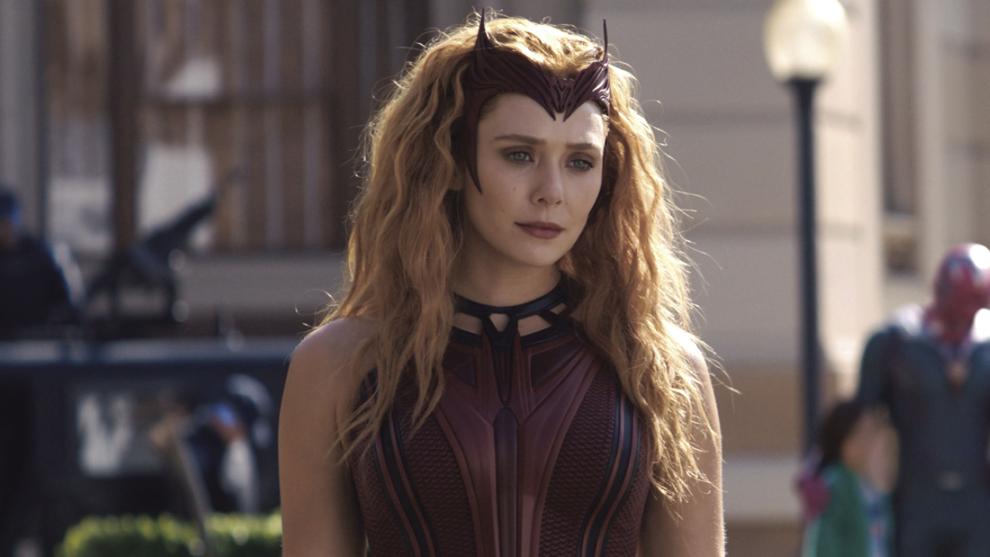 2021 has been the year of Marvel spinoff series, with one of the best being "WandaVision on Disney+, which tells the captivating origin story of one of the most powerful Avengers in the MCU, the Scarlet Witch played by Elizabeth Olsen.
WandaVision Cosplay Costume
Take your cosplay to the next level with this full set, which includes a tight-fitting top, an ankle-length cloak, a headpiece, leggings and elbow-length gloves. $184.99, amazon.com
Olsen's Wanda is seen with bold, red hair in the Disney+ series, so you'll want to cop some long, wavy locks that fit the part. $20.99, amazon.com
LeBron James in 'Space Jam'
Considering the plethora of "Tune Squad" merch that came out alongside the premiere for "Space Jam: A New Legacy" in July, it won't be hard to find a fit that rivals that of LeBron James in the live-action film.
Tune Squad Jersey and Shorts
Get the same effect with this dupe from Amazon, which is made out of breathable polyester fabric and constructed with a loose fit for maximum comfort. $29.99 each, amazon.com
Patrizia Reggiani in 'House of Gucci'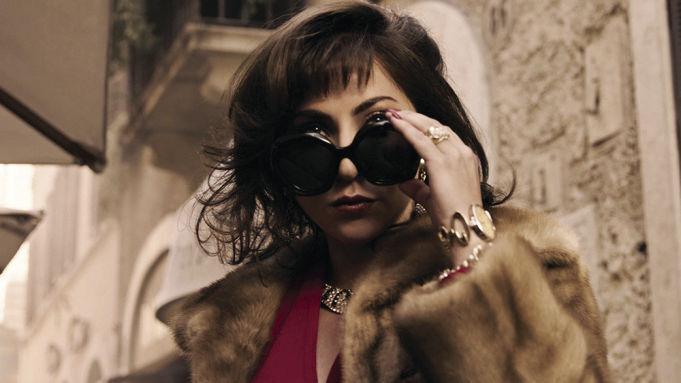 "House of Gucci" doesn't come out until Nov. 24, but we already know Lady Gaga is gifting us with years of cosplay and costume ideas with her portrayal of Patrizia Gucci.
The outfit is halfway complete with the help of this faux fur coat, just like the one Gaga is seen wearing in the trailer. $32.77, amazon.com
Oversized Vintage Sunglasses
Hide from the paparazzi in these vintage, oversized sunglasses that the real Patrizia Gucci was rarely seen without. If you're going to be on trial for murder in front of millions, you might as well look chic, right? $11.99, amazon.com
The Ethical Life podcast: What are the ethical pitfalls of Halloween, Thanksgiving and Christmas?