Joey Wohlers stands up behind the podium in Judge James Reynolds' court, dressed in a collared shirt, his hair slicked to the side. He's been sober for nearly two years after a long battle with drinking, drugs and nightmares. It's a cold Monday in February, snow is falling outside the third-floor window obscuring Mount Helena, and Wohlers is about to be released from the legal system for the first time in a long, long while.
"I didn't know if I was going to make it really."
There are three wounds on Wohlers' chest, white .45 caliber-size circles of scar tissue from when he was shot a decade ago. He was airlifted to Seattle after Sebastian Olivares-Coster attempted to kill him and two other teenage boys for what seemed to be no real reason at all.
Wohlers spent months in the hospital, was released once and brought back a short time later because one bullet had punched a hole in his stomach, causing a bloodstream infection that again almost killed him.
After he fought off that infection, his stomach knitting back together while he lived on a liquid diet and stayed for months in a sterile hospital room, he tried to go back to Capital High School.
"It just didn't work out," Wohlers said. "I mean the school showed a lot of love and support, but it was too much for me at the time."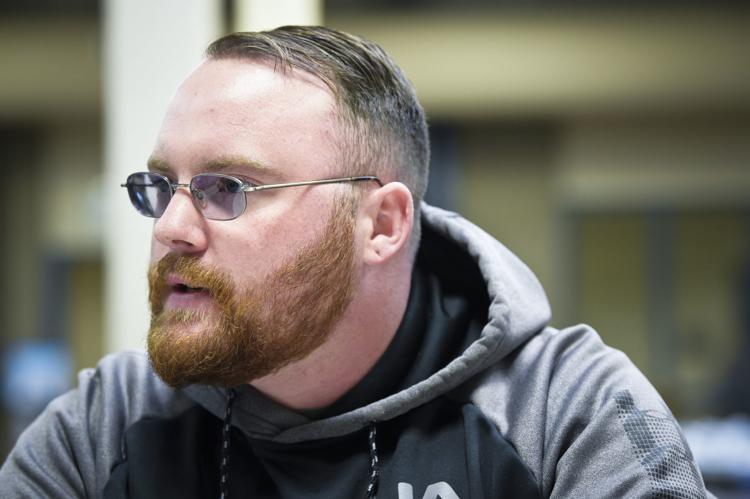 Before he was shot, Wohlers had been a straight-A student, burying himself in the pursuit of high grades to avoid some of the issues that dogged him at home. But when he came back from Seattle, he couldn't do it. "I was struggling with sleeping, memories," Wohlers said in February.
He developed nightmares and sleep paralysis, waking up in the middle of the night terrified, screaming and gasping for air because he had stopped breathing. When the sun came up, it didn't get better.
"During the day? Miserable," Wohlers said. "There was a lot of fear. That's where I looked for drugs and alcohol."
Doctors had prescribed him fentanyl to ease the pain, and for a whole year afterward he had the fentanyl and OxyContin to numb the pain while he began drinking to drown it out.
"It was a year before they weaned me off of opioids," Wohlers said. When they took away the fentanyl and the OxyContins, he started buying from people off the street and "just really started cascading downward," he said. "I was living my life like a vagabond."
Wohlers' father had set him up with Social Security after the shooting, and he drew from that and any other source to get his hands on drugs and alcohol.
"Asking for money, pawning stuff, the drug world, friends with people who would give it away for free," Wohlers said. "I never drew a sober breath."
The flashbacks, the stress, the drinking, the drugs finally sent him into a spiral that led him to commit the felony that would send him to Judge Reynolds' Drug Court years later. In May 2011, Wohlers, in a haze of substances, kicked out the glass front door of the county jail.
"People can get referred from any source," Reynolds said. "The county attorney, public defenders, probation. It's an open referral, and it doesn't mean they get in, just considered."
Judge Reynolds has been running the Lewis and Clark County Drug Court since its inception.
"A lot of folks use drugs to deal with mental health, to self-medicate, or because of their connection with the criminal justice system," Reynolds said.
There are people in Reynolds' Drug Court who have stories so heartbreaking it seems impossible. One participant began drinking beer at age 4, using drugs at age 9 and didn't stop for the next three decades.
"It's a family culture," Reynolds said. "I don't know how Joey did it."
That first felony for criminal endangerment sent Wohlers into the criminal justice system. He had a "prove it" plea bargain at first, but couldn't stay sober, "popping hot" for drugs twice. He went to jail for 72 days, and got another chance.
"The minute I got out of jail I bought a bottle and started drinking," popping hot for drugs twice, he said. "Three months after that, they revocated me, sentenced to five years with two suspended, three with the Department of Corrections."
Wohlers ended up in the Helena Prerelease Center, close to home and the place where he would be introduced to meth.
"Once I found meth, I didn't need any other drug," he said.
When he got out of prerelease, he started using right away. He used for a while and then got caught up in a drug bust at a hotel where he ran into a cop who asked him why he was doing this to himself.
"I had people who wanted to help it seemed like, people not trying to throw me away," Wohlers said. "I wasn't ready to face what's going on inside me."
He got clean for a little while in the Billings START Program. Then he returned to Helena.
"It's so much easier to fall into the same lifestyle," Wohlers said. "Everything was here, nothing changed when I got back."
He started using heavily again, got picked up and got sent to jail for six months.  
"Jail was crappy," he said. "Every time I went to jail I would hate it. You know, people know how to hide it well. For me it was shameful, embarrassing. It was the most miserable time of my life."
He got out and began using again, made it a long time on supervision without getting caught, and then he got switched to probation officer Jason Sexton.
"I was getting ready to get done, and I didn't have my restitution paid off," Wohlers said.
The court wanted to extend his probation so he could finish paying off his restitution, and that's when some of the dominoes began to fall back down.
"With Jason as my probation officer, he sensed I was using," Wohlers said. Sexton set up a drug test for Wohlers after he couldn't find him at his registered address.
"He was calling me saying I needed to go in. That was a Friday. I needed to come in on a Monday. The whole weekend, even though I was getting high, I had time to think about where my life was going … I don't know. I don't know what happened to me. I'd call it a miracle. Being awoken. I realized what I was doing was not working and the temporary relief I was looking for was only temporary."
Wohlers went into his meeting with Sexton and did something he hadn't done before.
"Before he could say anything I said, 'Jason, I've been using drugs, I can't stop on my own,'" Wohlers said, and broke down and cried in front of Sexton.
Sexton, now a pretrial services officer for Lewis and Clark County, was both a probation and parole officer and the officer in charge of the treatment court case load.
"We had been going through mass changes through probation and parole," Sexton said. "I just happened to get Wohlers' file."
Sexton knew Wohlers was dodging him and decided he couldn't let him just leave, so he asked the county attorney's office to keep him on probation and he'd do what he could to get him into treatment court.
"We revoked him, sent him to MCDC (a 28-day treatment center for drug and alcohol addiction), and he came out of that into the Helena treatment court," Sexton said. "That's where his life really started to take off."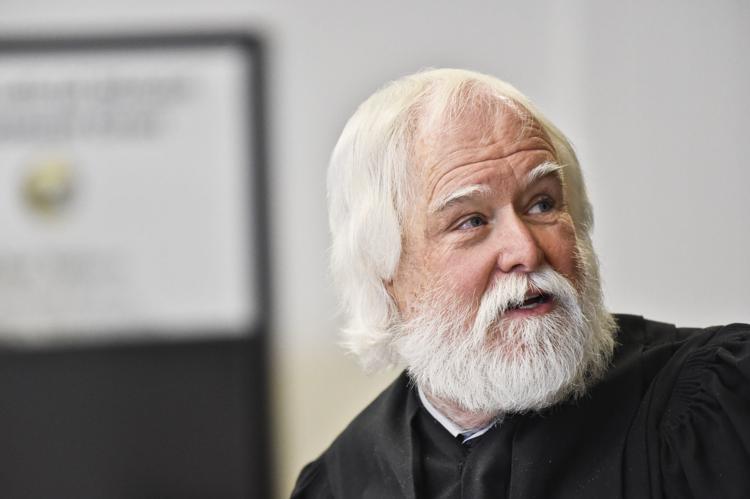 Treatment Court is a long-term process for people struggling and very much on the edge of addiction, prison and hard lives.
"A lot of folks have burned every bridge there short of a prison placement," Reynolds said.
"If they don't make it work, they like the lifestyle, like hanging out with people, they like using," he said. "They like it is what they tell me, and we tell them we're not shooting to make this a happy lifestyle for you. We're trying to show you there's other lifestyles out there."
Reynolds has been a judge for a decade and has come up with a sociological theory of sorts. Felons have a hard time getting jobs, so they turn to illegal methods to make a living, which starts the cycle all over again. 
"It's the same subculture they've lived in," Reynolds said. "Hanging out … with people who all have records. There's no off-ramp for them."
"The biggest thing I struggle with for them is to make them see the world can have a different outcome," Reynolds said.
But getting through to them can be hard. "There are two types of criminals," he said. "The one you don't want to run into on the street because they will cause you any kind of harm. … Anyone else is going to frustrate the hell out of you. They're not dangerous, they just do stupid things.
"Addiction itself is a disease," Reynolds said. "You have to look outside of that part to what you want your life to be, that's the lifestyle, that's the choice."
Reynolds said when he was a boy, he looked at life like an "upward escalator" always bringing mobility and a chance to live a better life.
"For a lot of participants, it's just a flat horizon out there," Reynolds said. "You have to give them expectations, get a better job, make a little more money, things to get nicer for them."
Treatment Court is meant to be a place where people can "have a way out." "That's what happened with Joe," Reynolds said. "He had the motivation anyway. Discovers he's pretty good in school and is moving away, step by step, away from the bad lifestyle he had been engaged in."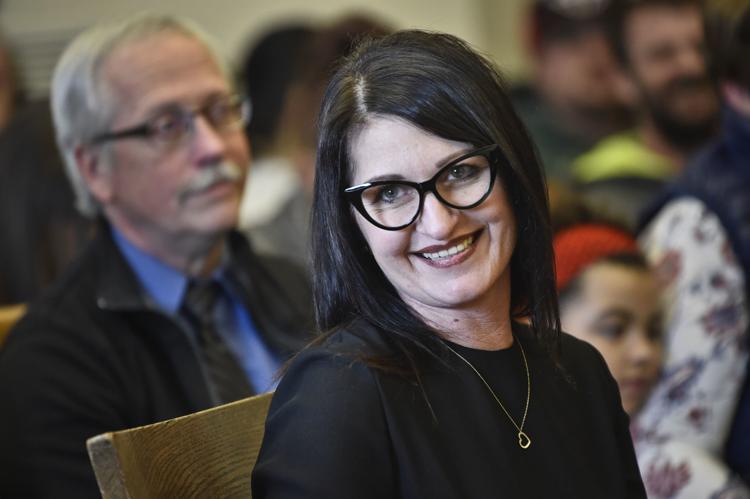 Layla Eichert, the Treatment Court coordinator for Lewis and Clark County, remembers Wohlers coming in jobless, not being in school, but buying into the core of Treatment Court's work.
"He went to outings outside of court," Eichler said. "He trusted in our system."
For Wohlers, Treatment Court meant going through the three phases of the system.
The first phase is about accountability. Participants show up every week and attend meetings like Narcotics Anonymous, Alcoholics Anonymous, or church twice a week.
"You have to go to meetings, probation officer appointments, counselors, and you're held accountable for counselor meetings," Wohlers said. "It's easy if you make it easy. But it can be really nerve wracking. … How am I supposed to get my life on track, all these groups, all this stuff? But when you actually do it you start to see why."
Phase two means going to court every other week, more spaced out probation officer meetings, making sure the person is starting to stand on their own two feet. Phase three spaces out meetings further, coming to court monthly and really learning to live life anew.
"As an active drug user, there's a tendency to have beliefs the law, justice system, authority are the enemy, that they're out to get you," Wohlers said. "Treatment Court really broke that.
"Main thing I know I like about Treatment Court is that it's structured, disciplined," he said. "It's not like any other program."
Eichert said Wohlers had to learn how to act for himself, something that really began to shine when he started at Helena College. 
"I got into college, sociology classes," Wohlers said. "Mass incarceration is a very big topic. You learn about what is going wrong in the incarceration system, and having been in the system, I'm learning about it in college."
Wohlers has a 3.98 GPA at Helena College, something Judge Reynolds pointed out during his graduation.
School made sense to Wohlers, and he threw himself into it as he found he was good at it. Originally he wanted to be a social worker or licensed addiction counselor, but Dr. Nathan Munn at Helena College steered him to think about something bigger — becoming a doctor.
"It's not impossible," Wohlers said. "I had a lot of questions. I have a felony conviction, I don't know if I can be a doctor." He sat on it for a month before he brought it up to Munn again.
"He looked at me and said 'yes you can, you're a success story and can be different,'" Wohlers said. "What do I have to lose?"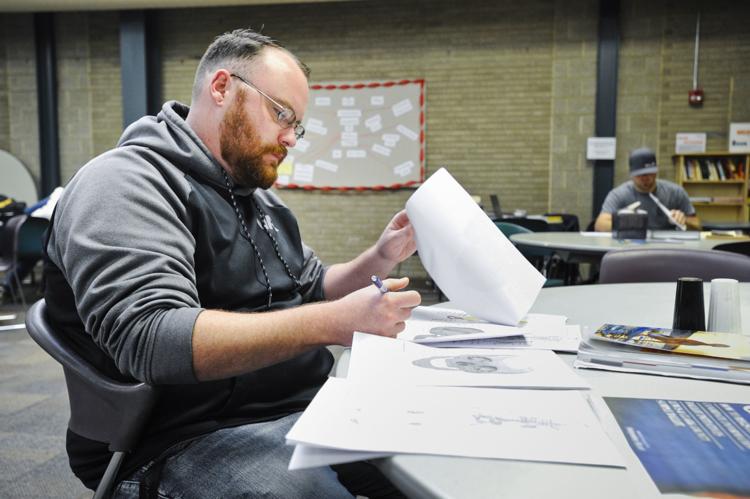 He's transferring to Carroll College to complete a bachelor's degree in pre-med next year and is going for his medical degree.
Wohlers is also employed as a direct care staff member at Spring Meadow Resources, a group home facility for people with intellectual disabilities.
"I feel like we all have a gift, a drive for something. We have life experiences that could benefit other people and other fields. ... What I'm trying to say is we can use what we've been through and overcome to help other people in a selfless manner. That's what recovery is. I think that's what life is as a human being."
Wohlers' daughter just turned 7, and as he's progressed through recovery and into a world where becoming a doctor is a distinct, definite possibility, he's glad he can show her "the real side of me."
"It's important to give her a better life than mine, better than my upbringing," Wohlers said.
Get local news delivered to your inbox!
Subscribe to our Daily Headlines newsletter.