With Gov. Steve Bullock's STARS program cut in the Legislature, preschools in the Helena area are preparing for a worst-case scenario. 
STARS provided Eastgate Elementary, Hawthorne Elementary and ABC Academy with funding to start preschool programs two years ago. These grants provided furnishings, staff pay, benefits and consumables.
Jill Miller, principal at Eastgate Elementary, said the loss of the STARS grant will cut Eastgate's preschool program in half. For the past two years, Eastgate had two sections serving 18 students each. East Helena had funded the first sections on its own and the STARS grant allowed for expansion. Miller said she received about 60 applications for the program last summer and already is seeing apps come in for the 2019-20 school year. Miller said their program targets the most at-risk students who might need the extra year to help prepare for kindergarten.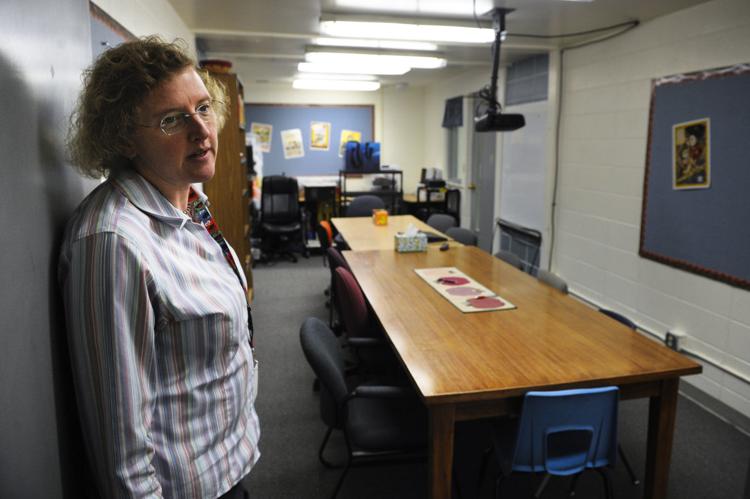 "It goes well beyond academics and being kindergarten ready," Miller said. The program teaches social behavior, courtesy, frustration tolerance, stamina and other behaviors.
Without STARS, the program will go back to serving only 18 students. It covered the pay for one teacher, a paraprofessional and half of another paraprofessional. Miller stated that the Eastgate program wouldn't even need the same amount of funding it received two years ago. Now that their program is established and their rooms furnished, the grant could be reduced by a third or half of it's original allotment. 
"I am disheartened by the continued lack of support from the Legislature," Miller said. "This should be a non-partisan issue. Research is clear that investing in high-quality early childhood education pays dividends as children progress through school."
Miller continued stating there was flexibility in the proposals that came up this session. Schools that weren't ready wouldn't have been forced to establish preschool programs and Miller agreed it shouldn't be a mandatory grade level to offer. 
"But allowing for and providing funding for schools that can and would like to offer it would be a good starting place," Miller said. "If nothing else, the funding to keep the existing pilot programs that the grant helped establish would be welcomed."
Some programs are facing more harsh cuts than others and Hawthorne may lose its entire program, according to Principal Deborah Jacobsen. Hawthorne's program offers a 16 student preschool class with a teacher and two paraprofessionals. Jacobsen said Hawthorne preschoolers participate fully as students. This includes access to physical education, music, library time, lunch, playground time, field trips and access to special needs services.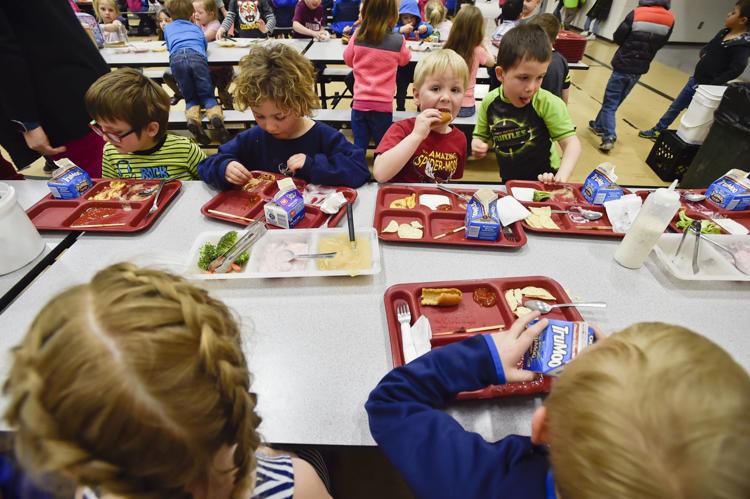 The program has significant interest, there were 115 applications submitted the first year and 95 applications submitted this year. Jacobsen said they are already receiving applications for next year. However, without funding there won't be a next year. 
Hawthorn runs a lottery to choose who gets the 16 coveted spots. Jacobsen said that everyone starts with a weight of one but can be weighted more heavily based on various factors like being a military family, low-income family or having special needs. A computer program then randomly chooses students from the dozens of applications. 
"It's been wonderful, the kids have become very curious and independent," Jacobsen said, of the programs success. 
Like Eastgate, Hawthorne wouldn't need the same amount of funding to keep it's program. Jacobsen said they would need funding for staff pay, benefits and consumable supplies. 
For Tasha Van Nice, lead teacher at ABC Academy Preschool, the situation is different, but no less dire. The academy is a private preschool run from Van Nice's home.
Class size is 12 students taught by Van Nice and one other person. Van Nice says she has also gotten a lot of interest in the academy and regularly provides parents with tours. Currently, her waiting list is somewhere between 10 and 15 children. The program is structured as early child care with a home setting. Van Nice said this provides families with options and many are looking for affordable options like the academy. 
STARS funded teacher wages, benefits, furnishings and material costs for the academy. It also purchased the curriculum that Van Nice uses. 
Without grant funding, the stability of wages and benefits of the staff become questionable. Van Nice said the initial grant was helpful in establishing the environment, but she wouldn't need as much funding moving forward.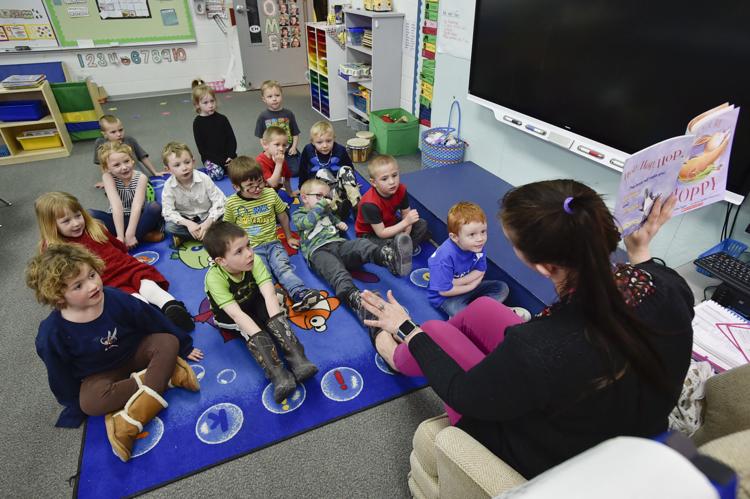 All three programs have found major success in the past two years. Miller said her kindergarten teachers have reported that students who go through preschool are typically classroom leaders and socially well adjusted. For Jacobsen, the benefits extend beyond the preschool student's classroom.
"Having the Helena district preschool has extended our family to our youngest learners," Jacobsen said. "Those kids see others in the school they look up to and it gives the older students a sense of responsibility. Not having the preschool will lessen our family."
Opponents of public preschool argue that tax dollars shouldn't be used to fund these programs and that it's up to the parents to educate their children before kindergarten. Many also argue that the programs are ineffective.
According to the National Institute for Early Education Research's 2017 state of preschool research study, 43 states, the District of Columbia and Guam all offer public preschool. Only Montana, Idaho, North Dakota, South Dakota, Utah, Wyoming and New Hampshire lack a public preschool program.