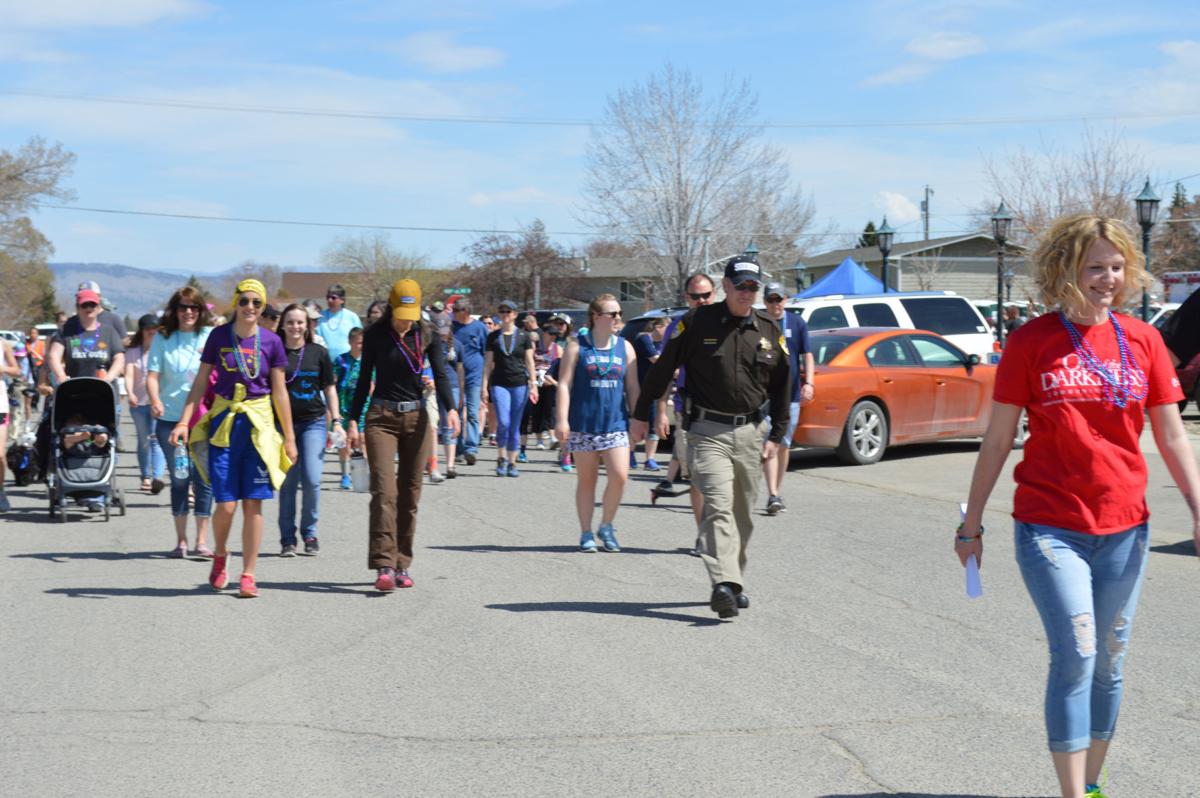 A full-time suicide prevention coordinator is coming to Lewis and Clark County, where 19 residents took their own lives last year. 
The Lewis and Clark County Commission unanimously accepted a grant from the federal Substance Abuse and Mental Health Services Administration on Tuesday to fill the new position. 
The grant, awarded last month, allows Lewis and Clark County $375,000 over three years to hire the coordinator and develop suicide prevention and mental health training and education. Jacqueline Isaly, administrator of Lewis and Clark Public Health Department's Community Health Promotion Division, said the new hire would oversee current initiatives within the county, such as the Lewis and Clark Suicide Prevention Coalition, and identify opportunities to train and educate residents.
"It's no secret that our community has been impacted by suicide," Isaly said in a press release announcing the grant's acceptance. "Mental health and wellbeing is something that we need to get more comfortable talking about."
According to CDC data, Montana overtook Wyoming and Alaska to become the state with the highest rate of suicide mortality in 2016 with 267 deaths or 25.9 per 100,000 people. The Treasure State's rate was nearly double the national average of 13.5 per 100,000.
Before the Commission Tuesday, Isaly said 19 Lewis and Clark County residents took their own lives in 2017. This figure works out to a county rate of approximately 28 suicide deaths per 100,000 people, according to U.S. Census Bureau figures.
In addition to the coordinator position, the grant funds training of gun lock use, counseling of Adverse Childhood Experiences, spotting the signs of suicidal thoughts and the QPR method – question, persuade, refer  –  among other techniques.
Isaly listed "school personnel, law enforcement and first responders, medical providers, parents, coaches, church leaders, business leaders, students" and the public at large as target populations for training under the new grant.
When asked by commission Vice Chair Jim McCormick about funding the position past its third year, Isaly said her organization will seek further sustainable funding in the interim.
Before calling a vote, commission Chairman Andy Hunthausen complimented Isaly and the Coalition, which is run by Lewis and Clark Public Health, on their work in the community.
Hunthausen specifically referred to the Coalition's participation in the Man Therapy Campaign, founded to reduce the stigma of mental health issues in men. The Lewis and Clark campaign kicked off Friday with a party at Lewis and Clark Brewing Co. Hunthausen was in attendance.
"I got positive responses from everyone I talked to," Hunthausen said. "I'm glad to be a part of it and I'm looking forward to the results and the hiring and the work that we can do in the next few years."
Isaly said her organization is working with county human resources to have the coordinator position posted within the coming weeks.
Get local news delivered to your inbox!
Subscribe to our Daily Headlines newsletter.