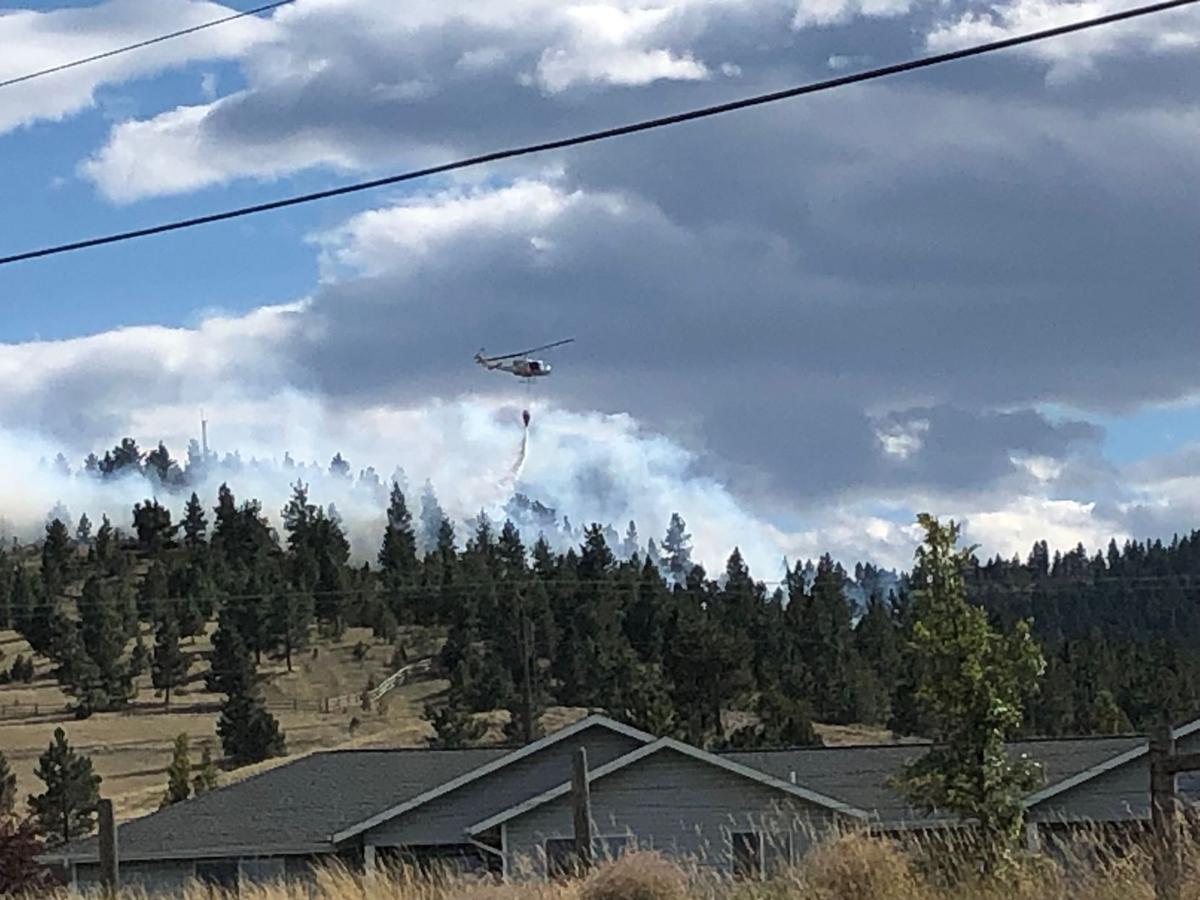 About 20 homes were briefly evacuated Saturday afternoon amid a wildfire caused by fireworks in the Nob Hill area of Helena's South Hills, officials said. 
The estimated 10- to 20-acre fire was reported just before 3:15 p.m. on park land within the city of Helena, according to city officials. 
Firefighters were able to knock down most of the fire within a couple of hours, City Manager Rachel Harlow-Schalk said in an email to the mayor and city commission. Around 5:30 p.m., she said the fire was officially under control and all evacuees were able to return home. 
Sgt. Don Skidmore of the Helena Police Department said only one person who was asked to evacuate declined to leave, and "everyone else was more than happy to comply."
Authorities have confirmed the fire was caused by fireworks, and they have been in contact with the suspects, but no charges have been filed. 
"We do know the cause. We do know who it is. From there we're just active on the investigation," Lt. Jayson Zander of the Helena Police Department said. 
Fire restrictions prohibiting fireworks remain in place within city limits. 
Helena Fire Department Assistant Chief Mike Chambers said about 50 firefighters responded with about 20 trucks, six water tenders, a helicopter and an airplane. The Montana Department of Natural Resources and Conservation and the U.S. Forest Service were among the agencies that provided mutual aid. 
Authorities said the fire caused minor damage to a county radio building, which could have affected county radio communications if the damage had been worse. Officials have not yet determined the cost of the damages. 
"We are grateful to our colleagues at the DNRC for their help and appreciate the fire reduction work of our Parks team," Harlow-Schalk said in an email. "Keeping the trees trimmed high was effective in keeping the fire down in the grass. Thank you, of course to our Police and Fire responders whose quick work moved citizens out of harms way and on the ground are putting the fire out still."
Assistant editor Phil Drake can be reached at 406-231-9021.