Montana's 2017 wildfire season has reignited a push for increased forest management, and with that, calls for increasing the use of prescribed fire to reduce fuels and reach various resource objectives.
Federal and state agencies use prescribed fire thousands of times each year. After detailed environmental analysis and planning, they come within a narrowly defined "prescription" of fuel types, moisture and weather forecasts.
But what happens when prescribed fires get out of control and become wildfires? Under the law, landowners with damaged property could be left holding the bill.
Davis fire, 2010
On Aug. 25, 2010, the U.S. Forest Service ignited the Davis 5 prescribed fire southeast of Lincoln. Officials knew they had an approaching cold front with high winds, plus Lewis and Clark County issued a burn ban for private residents, but conditions met the requirements of the burn plan, and spot weather forecasts indicated they could complete the burn in the time allotted.
Crews with drip torches initially had difficulty igniting the fire, but then it quickly grew and began to spot outside its perimeter. By mid-afternoon, crews had moved into suppression mode. By that night, the fire died down, and firefighters were pulled off due to safety concerns.
A crew of 70, along with aerial support and fire tenders, returned in the morning. At midday on Aug. 26, wind speeds increased as anticipated, and the blaze moved from the ground into a crown fire. Shortly after 1 p.m., it was declared a wildfire.
The Davis fire burned out of control for three days, including onto neighboring private land. In all, it burned more than 2,000 acres, destroyed several structures, caused multiple evacuations and cost $3 million to put out.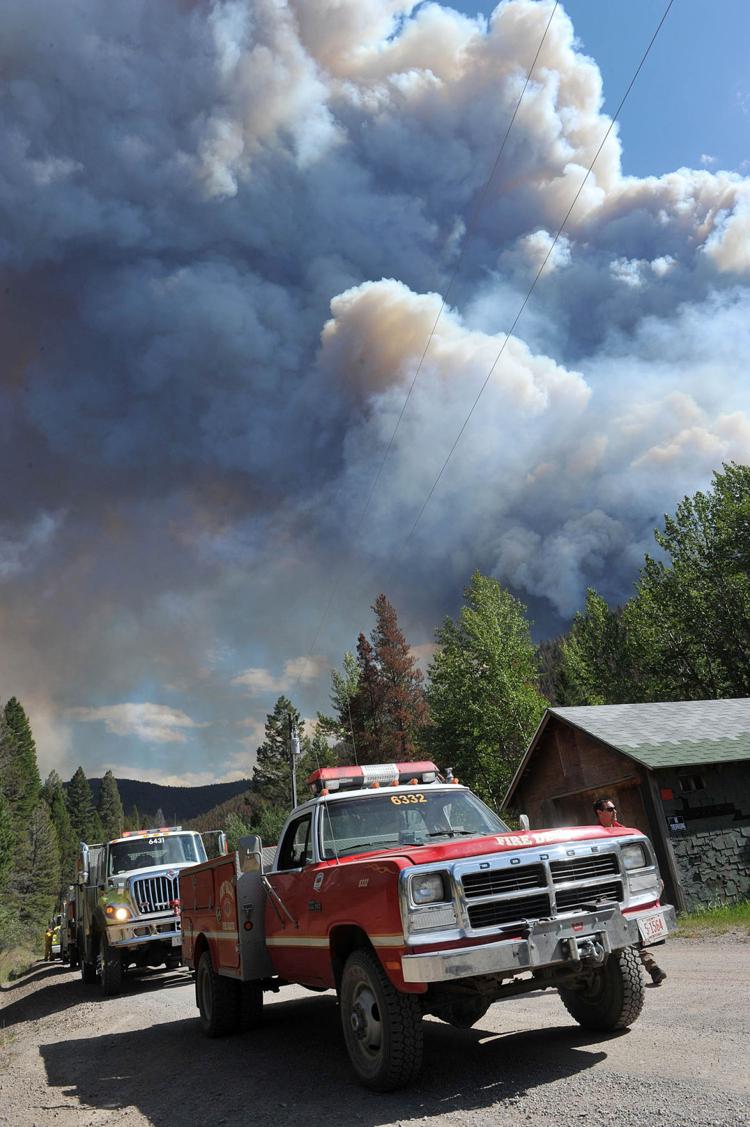 "I cannot tell you how sorry I am that we have to meet under these conditions and that you are having to go through this," she told about 50 people in attendance. "I can't make it up to you; I can just tell you I'm sorry and we will do the best we can from this point forward as we have been doing all day, to reduce the impacts on your lives and to get those of you evacuated back in your homes."
Sue and Dave Mannix were among those neighboring landowners. The fire burned over their patented mining claims and the once forested land was filled with torched stands of conifers.
"It really did significant damage that left us pretty upset," Sue Mannix said. "It's property that really means a lot to us."
The Mannixes were not alone.
Documents obtained under the Freedom of Information Act show multiple landowners reporting damage, from burned timber and fences to lost historic cabins. News reports reflect the anger of residents, believing the Forest Service never should have attempted the prescribed burn.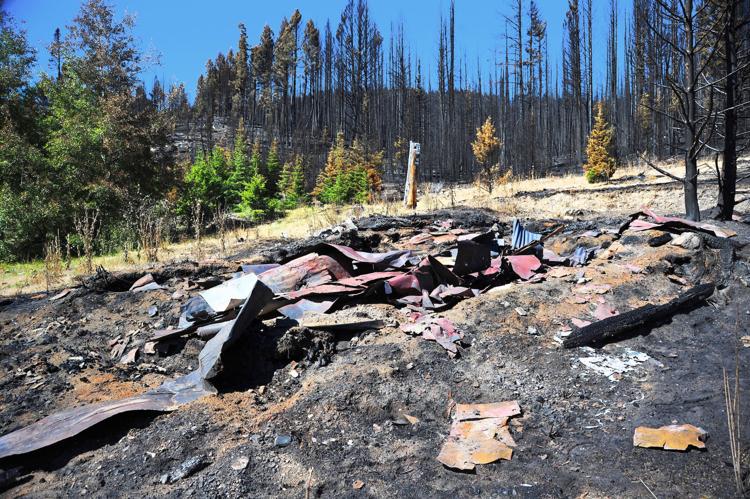 What seemed obvious to the Mannixes -- the Forest Service started the fire and is thus liable for any damages -- became a years-long struggle that left them frustrated and uncompensated.
Their 2011 claim was forwarded to regional counsel in New Mexico, which would ultimately make a decision. They estimated it would cost $70,000 to recover damages of 700 burned trees.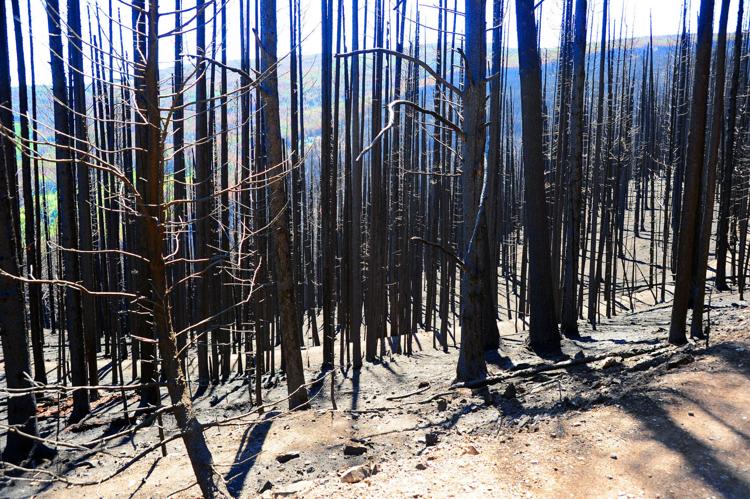 When the government came back and said it needed more documentation to estimate the trees' value, the Mannixes hired a professional arborist. That report put the replacement value at $150,000, which they submitted in 2012 but still asked for the smaller sum.
Discouraging words
The reply they finally received in 2014 left them angry and discouraged.
"Our review of your claim discloses no liability on the part of the United States," the document reads. "Therefore, your claim is denied."
"They started the fire. The admitted they started the fire. And yet all we're left with are stacks of papers," Dave Mannix said. "What we learned through all this and want other people to know, is if you or I had started that fire, we'd be held liable."
"It's a double standard," Sue Mannix said.
Other landowners saw their tort claims also denied.
A handful decided to then file a federal lawsuit, and while all but one settled, U.S. District Judge Charles Lovell ruled against the remaining landowner, saying that the United States was immune from the litigation.
The Federal Tort Claims Act is a limited surrender of the sovereign immunity of the United States. Under the law, the United States is immune from lawsuits except in cases where it consents to be sued. The concept is commonly understood as the government can only be sued as much as it says it can be.
In the government's review of the Davis fire, it found that Forest Service officials had adequate training, followed proper protocols and ignited the fire within the prescription parameters of the burn plan. The review identified the compressed timeframe for the burn, the change in weather and a need for better understanding of the complexity of the prescribed burn as contributors to the fire's escape.
Lovell's decision notes further legal parameters that consider the Davis 5 prescribed fire a "discretionary function" of a government employee under tort law. The government is exempt from liability in discretionary decisions by employees in their official duties, "even if the act is negligently performed or an employee abuses discretion," he wrote.
'How unfair it is'
"Obviously, personally, what stands out with my clients through the whole thing is how unfair it is," said Billings attorney John Heenan, who represented the plaintiffs in the case. "If a private person or entity causes a fire negligently, they're on the hook for everything including fire suppression, and I think that's fair."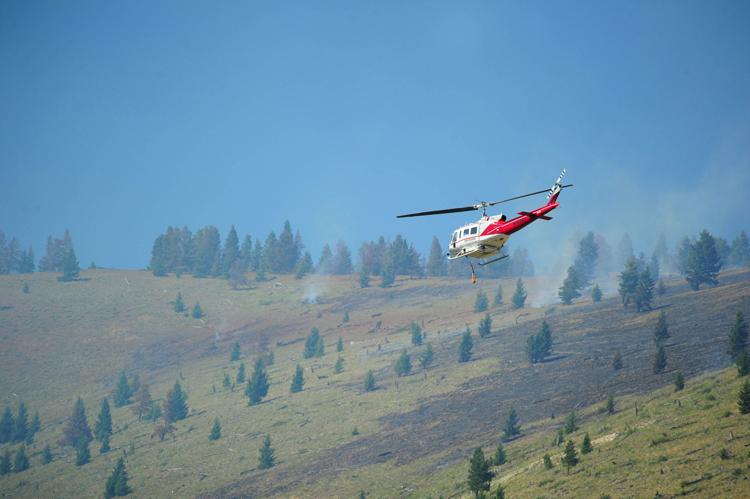 Heenan is currently a Democratic congressional candidate but was interviewed for this story months before he announced he was running for office. 
Heenan and the Mannixes are referring to cases of "strict liability" -- for example, when a private person or company simply starts a fire, that constitutes liability for damages it may cause. It is not uncommon to see individuals face civil penalties for letting a campfire or burn pile get away.
"It's a heightened standard when you sue the government," Heenan said. "In this business there are all kind of hoops that are unfair, and often justice and the law are not synonymous, that's for sure."
Both Heenan and the Mannixes again brought up fairness as the Forest Service dealt with the post fire landscape.
Heenan recalled the Forest Service out doing erosion control on federal land while private landowners were told erosion control would be their burden.
The Mannixes did work with the agency on culvert replacement. While they say local officials attempted to help them financially for post-fire rehab, it was again denied at the regional level.
And in recent years the Forest Service has replanted trees within the Davis fire scar in a project focused on whitebark pine.
"That does add some insult to injury, that they're spending money on the federal land and we still have a road that drifts so bad in the winter we can hardly use it," Dave Mannix said.
Other cases
Digging deeper into the immunity rationale, Lovell eludes to the necessity of a discretionary function, noting that it balances the concerns of fire escape with the benefits of the prescribed fire.
The lawsuit alleged the Forest Service had not properly authorized the fire and setting it was negligent due to weather conditions.
U.S. District Judge Donald Molloy ruled that whether setting the fire was "wise, foolish or negligent" was irrelevant due to the discretionary function exception in the tort law. An appeals court agreed.
"The Forest Service's decision to set backfires was a policy judgment in that it 'involved a balancing of considerations, including cost, public safety, firefighter safety and resource damage,'" The Ninth U.S. Circuit Court of Appeals ruled in support of the federal government.
Some cases have been allowed to proceed.
Whether the state of Montana falls under a similar immunity still has unanswered legal questions, said Montana Department of Natural Resources and Conservation attorney Mark Phares.
In 2013, the Montana Supreme Court unanimously upheld a $730,000 judgement for a back burn set by DNRC firefighters that burned over a Drummond-area ranch. The state claimed it was immune from lawsuits under the "public duty doctrine," which Phares explained as the government having a duty to the public at large rather than an individual, thus precluding an individual suing based on a violation of that duty.
Phares says the ruling left the question of the public duty doctrine as a defense open, but noted that state law does not contain a specific tort immunity such as a discretionary function exception.
Reporter Tom Kuglin can be reached at 447-4076 @IR_TomKuglin
Get local news delivered to your inbox!
Subscribe to our Daily Headlines newsletter.