Where to find Helena's best coffee and tea, according to Yelp
Helenans love their coffee, and they have plenty of options to choose from. Here are Helena's top-rated coffee and tee shops as of December 2017 according to Yelp.com, which crowd-sources reviews from everyday customers. Visit Yelp.com for more photos, reviews and other information on these and other local businesses.
1. The General Mercantile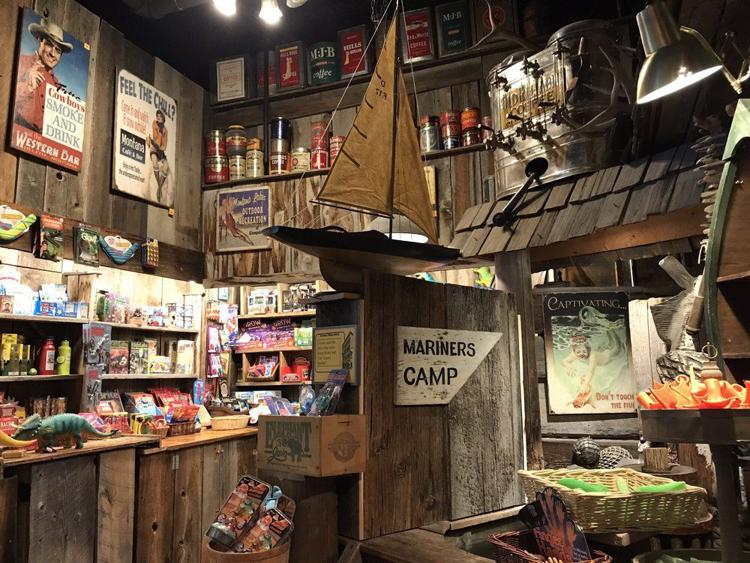 413 N. Last Chance Gulch
Helena, MT 59601
Phone number: (406) 442-6078
Business website: http://generalmerc.com
"The best hand crafted coffee. It's the perfect place to meet up with a friend and I always find great gifts here." -- Sara H., Helena
"There's simply no better coffee in Helena. Friendly staff, excellent drinks, and an incredible array of all kind of gadgets and oddities make this a must-stop in Helena." -- Don P., Helena
"I'm a big fan. The service was amazing and the décor was extremely unique. Their merchandise and layout provides a great chance to explore new things. Their selection of coffee and tea was a great way to explore new tastes. Their seating areas are innovative. I'd strongly recommend The General Mercantile to friends." -- Joel L., Cincinnati, Ohio
2. Firetower Coffee House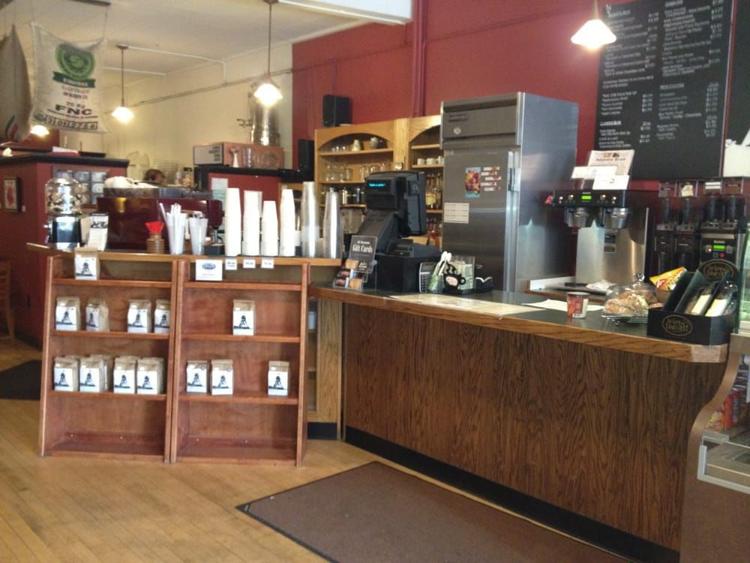 422 N. Last Chance Gulch
Helena, MT 59601
Phone number: (406) 495-8840
Business website: firetowercoffee.com
"Adore this coffee venue. Have a layover on a flight from Helena to California. Great coffee, food, people and staff. Internet connection and great seating with a fireplace. You must stop by when you are in town." -- Dannigan P., Sacramento, California
"Everyone is always so friendly and helpful! Their coffee is the best you could possibly find in Helena. I definitely recommend their place for a quick bite and some great coffee." -- Sarah S., Helena
"Very good latte' served by a friendly knowledgeable staff in a nice eclectic environment. Firetower roasts their own coffee so freshness is no issue here. They also emphasize socially and environmentally responsible coffees. A good thing." -- Rob R. Eugene, Oregon
3. Hub Coffee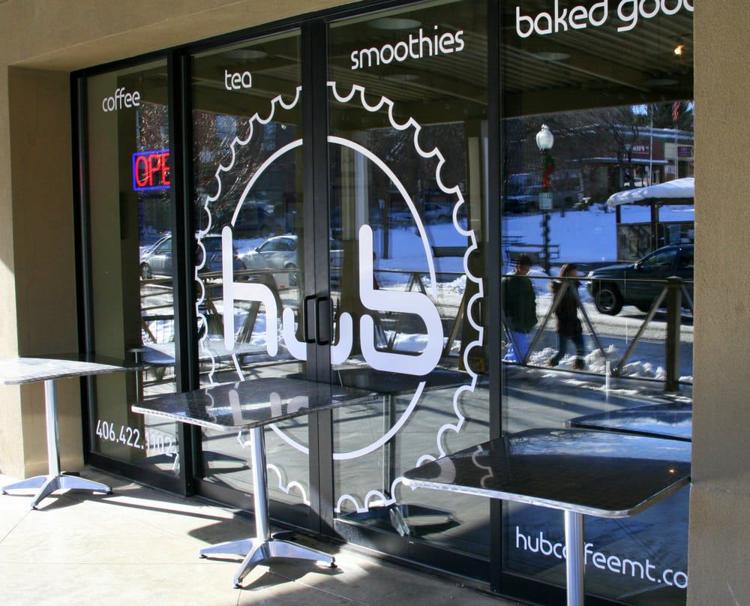 314 N Last Chance Gulch
Helena, MT 59601
Phone number: (406) 422-1102
Business website: hubcoffeemt.com
"Hub Coffee has a great location on Last Chance Gulch, surrounded by lots of shops and restaurants. There's room for outdoor seating when it's warm out, and there's a little park just across the road. They have a good selection of drinks, with a decent variety of hot tea (something I always look for). If their coconut brownie is representative of their other baked goods, they're delicious!" -- Jennifer M., Laramie, Wyoming
"Being new to town, this is my first coffee shop my husband and I went to. Hub coffee shop has a laid back atmosphere and has a hip city-esque feel to it. The staff is friendly, and the coffee was delicious! We plan to come back." -- Fallon F., Tucson, Arizona
"Fantastic mochas with pretty little leaf designs in the foam. Love them. The ever changing array of baked goods are yummy too." -- LeElla K., Helena
4. Lattes & Sundaes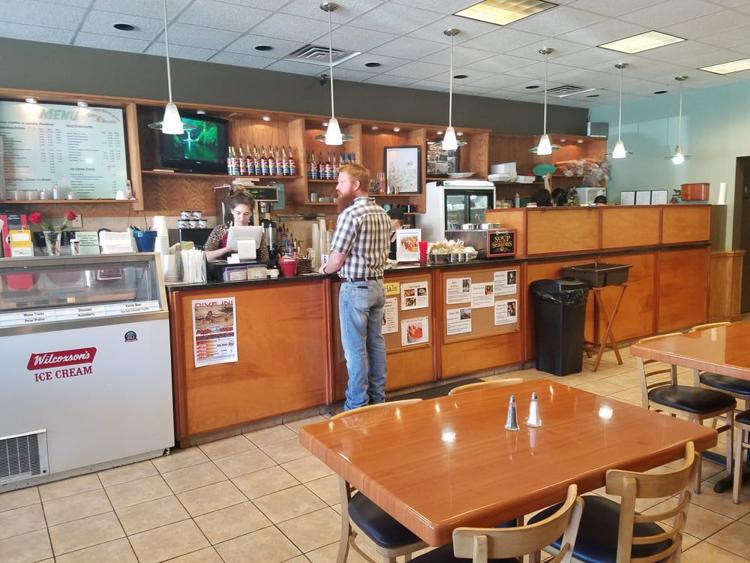 503 Fuller Ave.
Helena, MT 59601
Phone number: (406) 996-1568
Business website: lattesandsundaes.com
"The ambiance is cheerful and the people are wonderful! The coffee is great...never burned! Good Wi-fi. Smells wonderful every time I go there." -- David T., Helena
"Awesome Awesome. Great lattes and the John Wayne on the wild side was the best breakfast sandwich I have ever had. The bread was perfect." -- Andrew E., Pipersville, Pennsylvania
"First off, I classified this as "coffee and tea", but it's a coffee and ice cream shop as the name says. In addition they have a great lunch menu with daily specials. I haven't been able to make it past the chicken ceasar pita though because it is amazing. It has a ton of flavor, but at the same time isn't just dreanched in dressing. The service is always quick and the staff is super friendly. I will be back many times." -- TL S., Helena
5. Scenic Brew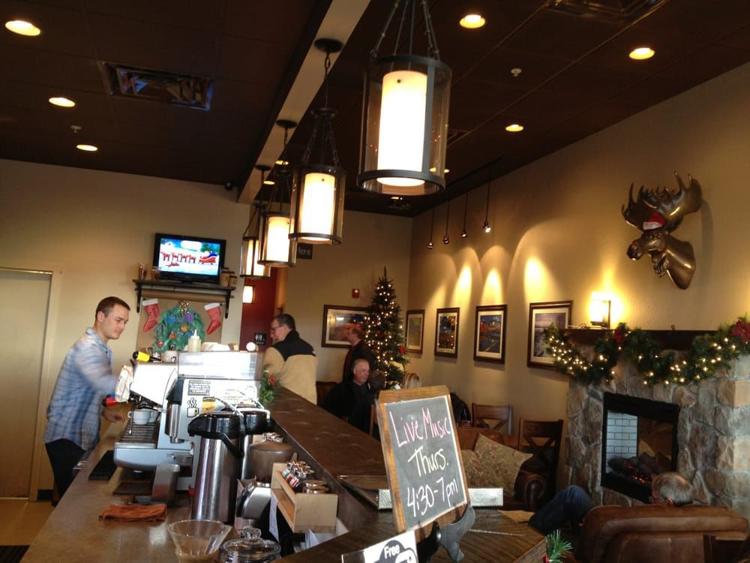 3091 N Sanders St., Ste E
Helena, MT 59601
Phone number: (406) 204-0150
Business website: scenicbrew.com
"One of the best local coffee houses I've visited in some time. I live about 60 miles away and always go to this particular shop when I come to Helena. Great coffee, exceptional service, and quick wait times. Must go!" -- Rick S., Rockaway Beach, Oregon
"My favorite place to stop on my way to Bozeman. I love their coffee and they have great service and atmosphere. I always enjoy looking at the beautiful pictures on the walls. Enjoy this special treat!!" -- Abigail H., Great Falls
"One of the best coffee shops in Helena. The coffee is always amazing and refreshing, the sweet treats at the counter are always good for a picker upper in the morning or afternoon. The service is always wonderful every time I stop in. The drive thru is great when you need a coffee fast, but the sitting area is perfect to relax and take a load off your shoulder! Highly recommended!" -- Tiffany M., Helena
6. Fireside Coffee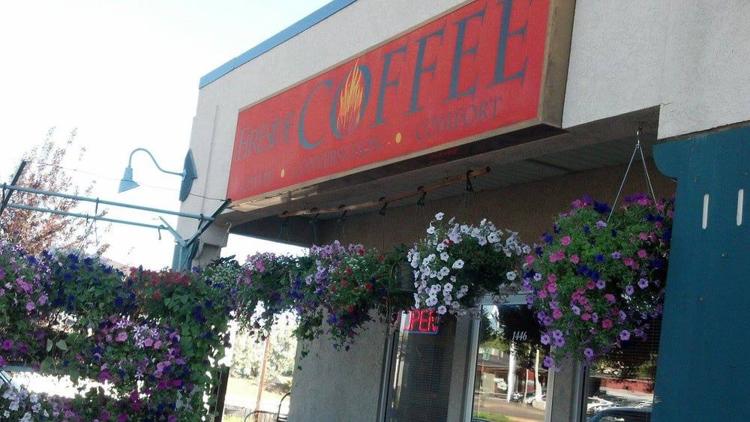 1446 Euclid Ave.
Helena, MT 59601
Phone number: (406) 449-8781
"Great place for quiet conversation. Coffee is great. Owner is great. Love the local art displayed, which is also for sale." -- Debbie D., Helena
"I had a fantastic Salted Caramel Latte, and very friendly service! Plenty of seating, will be back again! (:" -- Emily D., Helena
"Stopped in on my way out of town because it was one of Carroll College student top 2 favorite coffee shops. Fun atmosphere with a mix of tables and chairs and couches. The man working the counter was very friendly. The coffee was pretty darn good, and the scone was delicious. I will definitely stop here again." -- Maureen W., Missoula
7. The Dirty Dozen
1433 11th Ave.
Helena, MT 59601
Phone number: (406) 513-1433
Business website: thedirtydozendonuts.com
"Great doughnuts and good coffee. Best selection of doughnuts in town. They've something to appeal to anyone, like the uniquely Montanan huckleberry glazed doughnut. I've used a box of their doughnuts to mollify people before a meeting on more than one occasion. Definitely recommend." -- Joseph L., Helena
"I have had their donuts quite a few times but had never stayed to eat in. Spent Sunday morning enjoying a large Americano and a couple donuts (Doc Holiday is awesome!). We brought our own paper but it was great to see they had one on 3 or 4 of the tables already. Perfect way to start my Sunday in a peaceful and comfortable setting. Service was prompt and the coffee and donuts were perfect, think I may have a new weekend routine!" -- Andrew P., Helena
"Good variety if specialty donuts and they aren't boring by any means. Even the simple raspberry filled I got nearing closing time was super soft and tasted amazing. Coffee here is also a plus you will not be mad. Thanks Dirty Dozen!" -- Kelly C., Pensacola, Florida
8. Red Atlas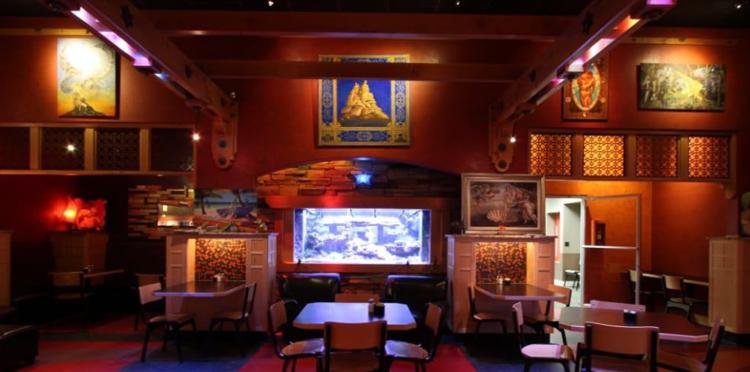 400 Euclid Ave.
Helena, MT 59601
Phone number: (406) 443-1729
Business: websitestaggeringox.com/helena
"Red Atlas is nestled in the back of the Staggering Ox. This is my favorite hang-out in Helena. The art is spectacular, the fish tank is serene, and the ambiance cozy. I enjoy coming here for my morning espresso, then again for a sandwich at lunch, and also Wednesday and Friday evenings for a glass of wine or a local brew, and local music. Yeah, I could eat elsewhere for much less, but I like the extensive sandwich menu and real nachos. There's plenty of room for larger groups, even a meeting room perfect for group-work." -- Market Hook, Butte
9. Park Avenue Bakery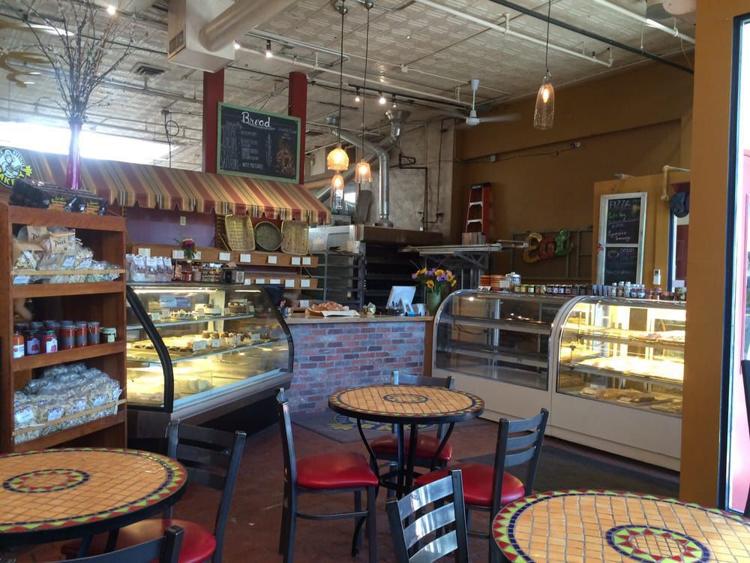 44 S Park Ave.
Helena, MT 59601
Phone number: (406) 449-8424
Business website: parkavenuebakery.net
"Great little quaint bakery in old town Helena. Wonderful selection of cookies, cakes, breads and coffees. FRESH BREAD WAS TO DIE FOR! The baker pulled it right out of the oven and into my bag...oh heavens!" -- Randy S., Riverton, Utah
"Adorable cafe, great vibe, delicious cookies and teas!! Very nice people working there. Loved it!" -- Marina V., Los Angeles, California
"Love, love you, Park Ave! Coffee and espresso is perfect. You'll think you are in Europe as their breads are perfect! (Wish the sourdough crust could be a bit crunchier, but I understand that can be altitude driven). Then there's the desserts and pastries and cookies...The Earl Grey Cake is magnificent, and the single serve portions are a work of art, too! Welcoming staff.! Inventive Sandwiches are yummy. Did you know you can buy their fresh pizza dough and breads at Van's Thriftway?! Outside seating too- your pooch can join you there." -- Debbie D., Helena
10. Starbucks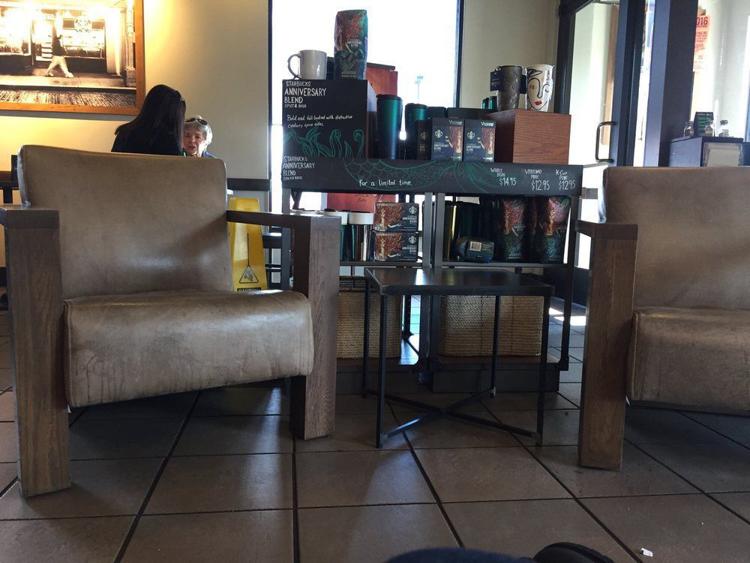 1300 Prospect Ave.
Helena, MT 59601
Phone number: (406) 443-9044
Business website: starbucks.com
"The employees are always wonderful here! Smiling, happy to see me, friendly and accomodating. I have very rarely had my drink made wrong and if it was it was corrected right away. The wifi rocks and this Starbucks is always clean!" -- Jennifer H., Helena
"The employees are very nice. My black tea isn't quite like it normally tastes, but still good. It's nice and clean in here and the environment is very warm and relaxing :)" -- Alicia M., Burleson, Texas
11. City Brew Coffee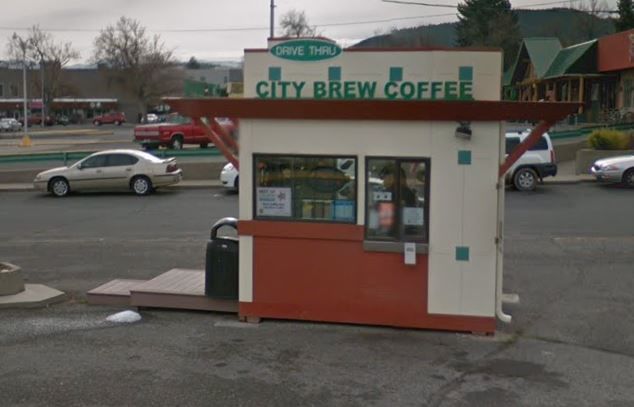 965 E Lyndale Ave. & 2910 N Montana Ave.
Helena, MT 59601
Phone number: (406) 442-9999 & (406) 442-2401
Business website: https://citybrew.com
"Best coffee in town! Consistently good. You get a choice of soy, almond milk for those of us with allergies. Friendly staff in all locations. Plus they like dogs! Reasonable prices. Last but not least-they use plastic that can be recycled here in Helena! Way to go CB!!" -- Wendy M., Helena
"As long as there is A city brew around, why would I go somewhere else? Sooooooo goooood! YUM! High quality coffee and their baristas really know what they're doing!" -- Niki W., Westchester. Illinois
12. Florence Coffee Company
1822 E Custer Ave.
Helena, MT 59602
Phone number: (406) 546-3538
Business website: florencecoffeeco.com
"Best espresso around!  Be careful with the strength of the drinks it's pretty high octane stuff.  Baristas are great and frequent drink cards available" -- Sheridan J. Helena
"Best coffee in MT! It's always consistently great no matter which location you go to. And you get your moneys worth! They don't skimp on shots. Try the Heaven latte or vanilla chai. The huckleberry smoothies are awesome too!" -- Hannah N., East Helena
"Love this coffee! Consistently good coffee, great options (almond milk!) and the best service around. The employees of Florence Coffee know how to deliver outstanding customer service. You wouldn't expect someone who sees you for three minutes a day to get to know you, but the gals at the stand I frequent go beyond knowing my name and order. I really appreciate their friendly faces and the attention to detail that goes into making a good latte." -- Lacey D., Helena