Children and parents braved gusts of wind Sunday to kick off the 2019 Week of the Young Child, which runs through Friday. 
Week of the Young Child began with a preschool parade around Anchor Park and the Lewis & Clark Library. Children were invited to dress up as their favorite animals, bring their favorite instruments and parade around for a fun time.
There were tables where children could take part in activities like making paper airplanes and colored rice shakers, colored sand to play with, face drawings, sidewalk chalk drawing and more. Excited preschool- and elementary-aged children crowded around the tables and took advantage of the activities on offer. Snacks and juice were also provided.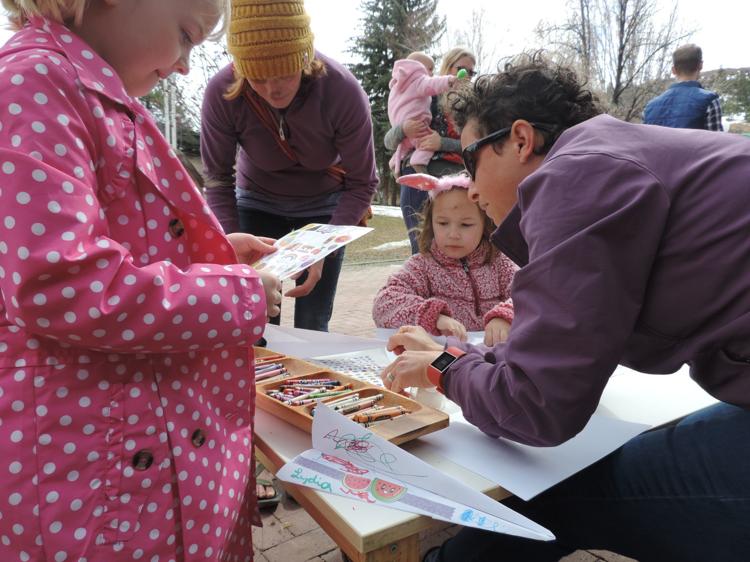 Adding to the excitement, the children were greeted by Blue Cross Blue Shield's Blue Bear. Blue Bear promotes healthy practices among Montanans, especially young children. His appearance is part of Week of the Young Child's partnership with Blue Cross Blue Shield's Pinwheels for Prevention campaign. This national public campaign promotes the idea that every child deserves the chance to be raised in a healthy, safe and nurturing environment. 
The big event this year is once again Reading in the Rotunda along with the parent resource fair. The event takes place Tuesday from 9-11 a.m. in the Capitol rotunda. Event organizers said there will be several exciting guests that will read stories to preschool children. Parents are encouraged to take advantage of the resource fair, which aims to help educate them on the services available to Helena families.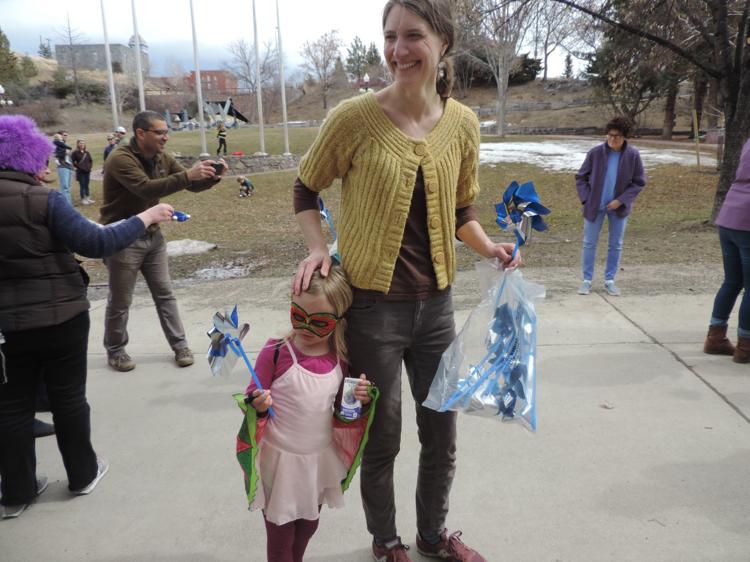 Additionally, there will be preschool story times at many area elementary schools (see breakout). Parents should call ahead to confirm times for these events and let staff know they are coming. This helps staff adequately prepare for how many children will be joining them. 
In Helena, Week of the Young Child is hosted by the Early Childhood Coalition of the Greater Helena Area. This is done through partnership with Child Care Connections of Montana, which follows the National Association for the Education of Young Children's model. Week of the Young Child is mean to spotlight early learning, young children, their teachers, families and communities. 
Chelsea Segrest, chair of the Early Childhood Coalition, said this is the 12th year that the greater Helena are has celebrated young children by holding reading events throughout the community.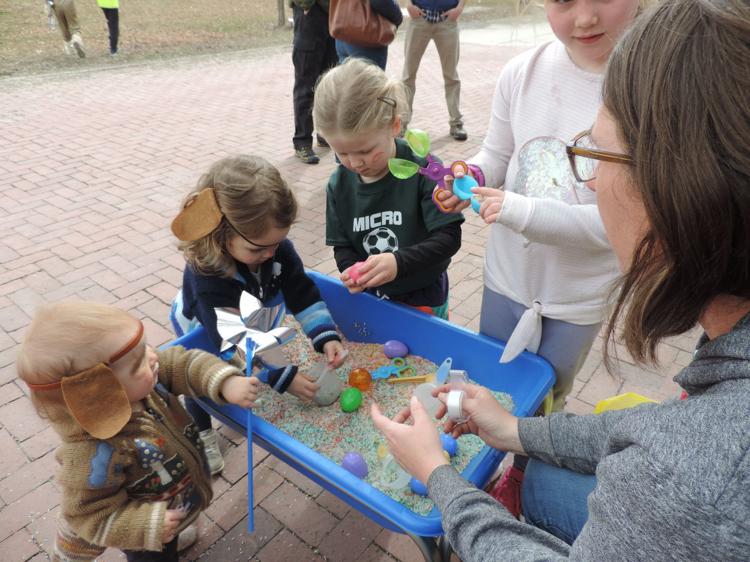 "Each year around 2,000 free books are handed out," Segrest said. "Story time takes place at participating preschools, in the neighborhood elementary schools, local libraries and at the Capitol rotunda." 
Many local businesses help out by putting up cardboard dolls with facts about young children and their families. 
"These events are a moment to celebrate young children and their families," Segrest said.