Many chanting "Bullock must go," about 100 people attended a protest of Montana's mask order Saturday outside the state Capitol before many of them took their message to Gov. Steve Bullock's home.
"We need to stand up to Gov. Bullock and we need recall Bullock," said Montana State University student Kyle Voigtlander, who was the main speaker at the event. 
Bullock's July 15 mask order applies to counties with four or more active coronavirus cases. It requires people to wear masks in indoor spaces that are open to the public and at outdoor events attended by 50 or more people when social distancing is not happening. 
Voigtlander also criticized county health officials around the state for restrictions enacted amid the COVID-19 pandemic. He criticized MSU President Waded Cruzado for her recent announcement that face coverings will be required for all students, faculty, staff and visitors on campus, noting that he believes the directive is unconstitutional and will hinder students' ability to learn.
"They think they can control us as Americans," he said. "They think they can step on our constitutional rights and take our rights and freedoms away. They are affecting our children's education. They are affecting our children's freedoms."
Voigtlander encouraged the crowd to stay away from any businesses that fly the U.S. flag but require customers to wear a mask.
"Make them suffer. Make them lose their business," he said. "I'm a small business owner myself, and I will stand up for your constitutional rights."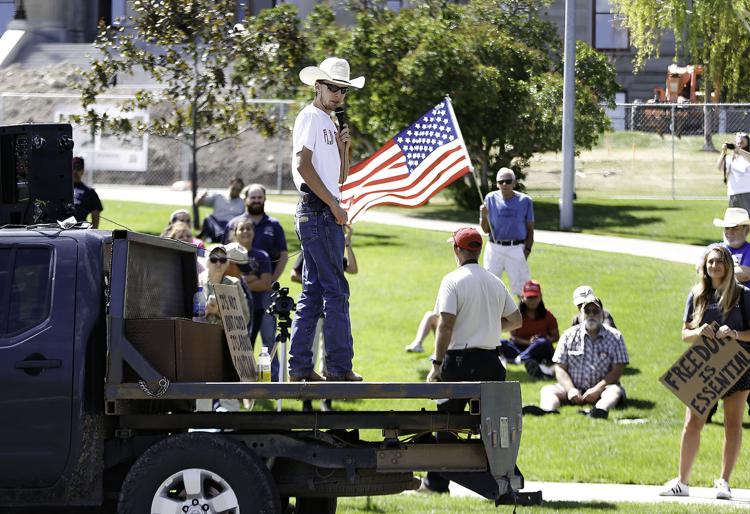 Some at the rally were waving U.S. flags, carrying handguns, and holding signs with sayings such as "It's not about COVID; it's about control," "Say no to tyranny; say no to masks" and "Take this mask and shove it." Voigtlander said the attendees came from several Montana communities including Bozeman, Missoula, Billings, Whitefish and Great Falls, and a far-right militia group called the 3 Percenters had a booth set up at the event.
After the rally, about 30 of the protesters made their way to the nearby governor's mansion, which had a heavy police presence and an armed officer guarding the door. Lining the sidewalk outside the governor's home, the demonstrators again chanted "Bullock must go," as well as "My body, my choice" and "Masks are for slaves."
Montana Liberty Rally Unmasked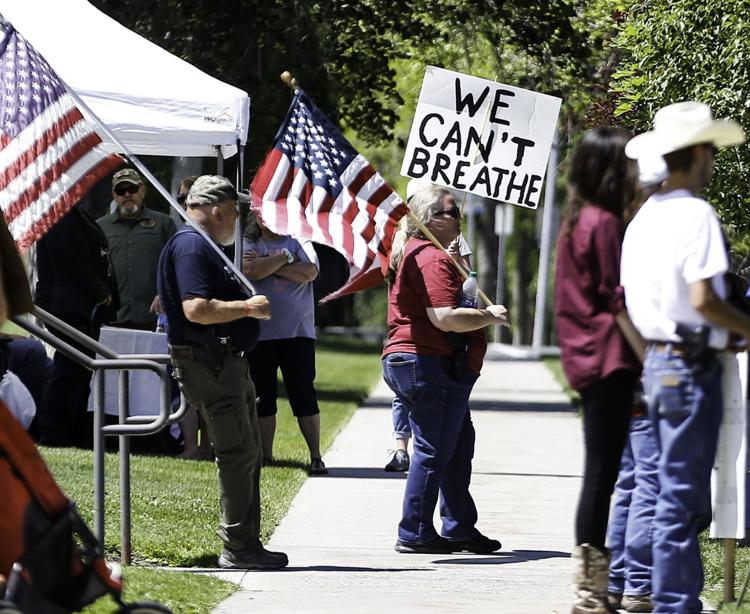 Montana Liberty Rally Unmasked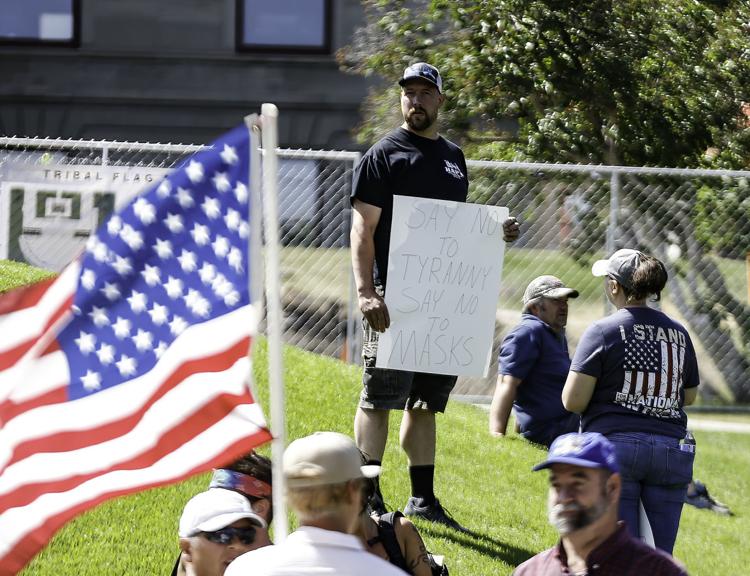 Montana Liberty Rally Unmasked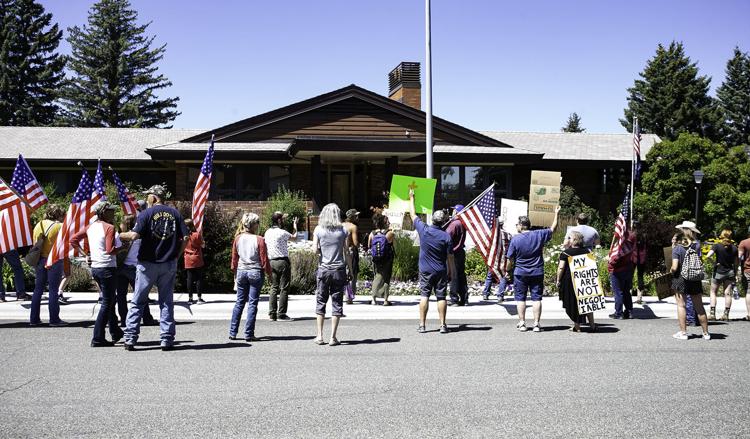 Montana Liberty Rally Unmasked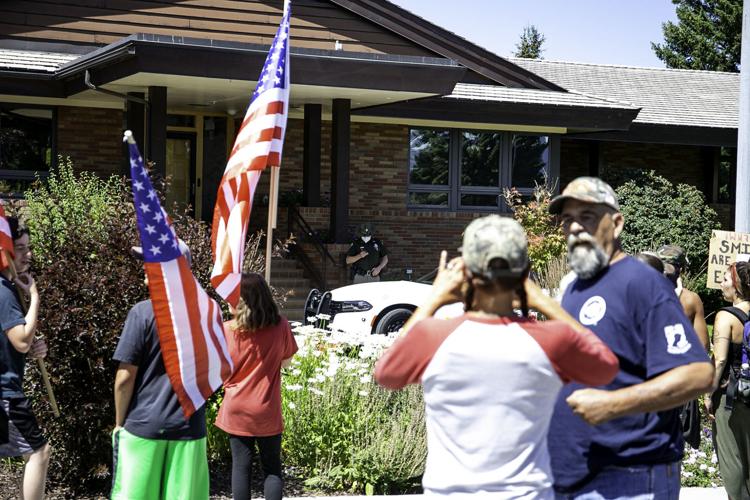 Montana Liberty Rally Unmasked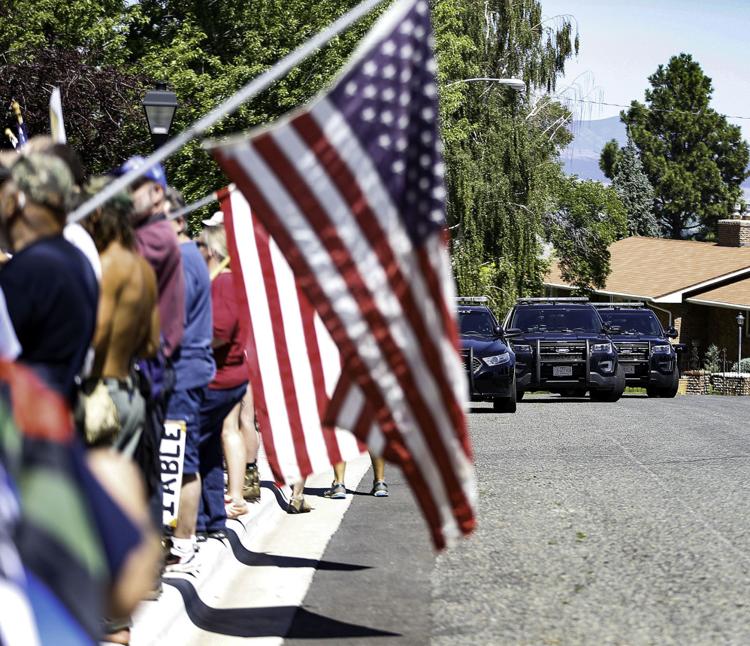 Montana Liberty Rally Unmasked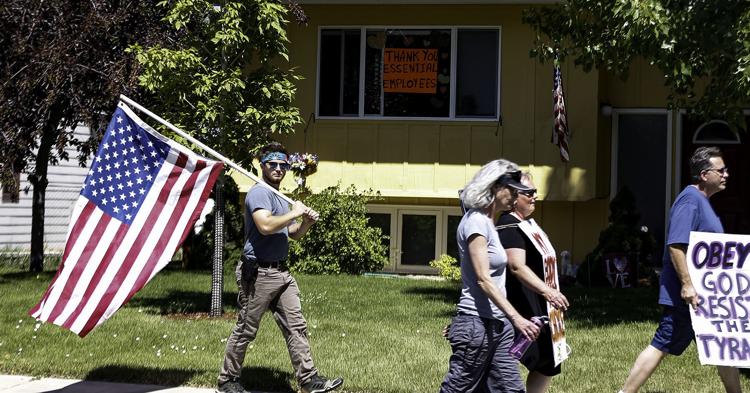 Montana Liberty Rally Unmasked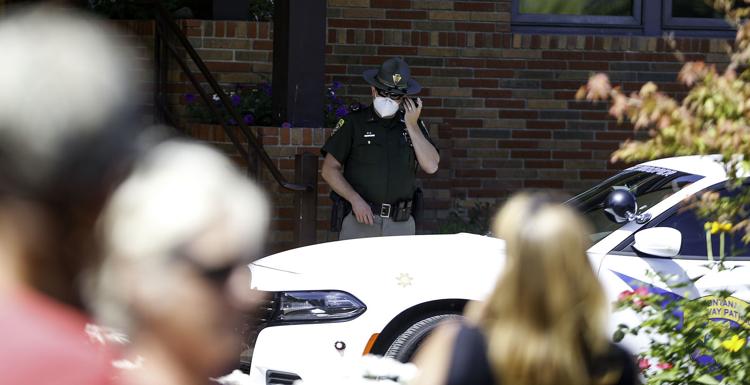 Montana Liberty Rally Unmasked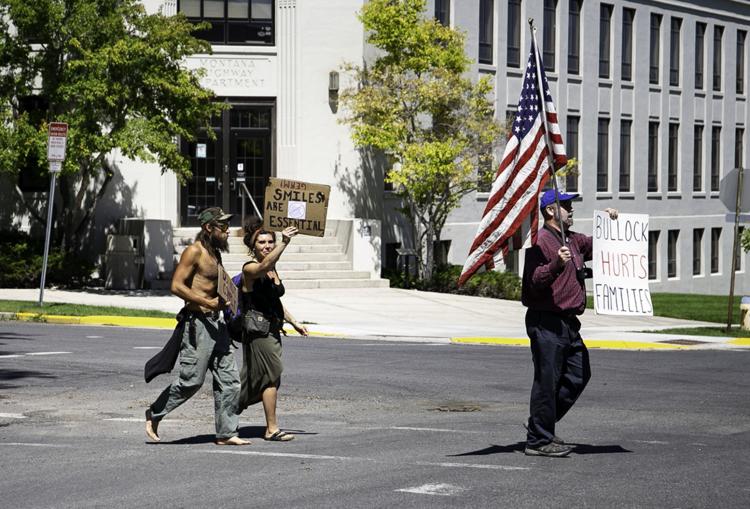 Montana Liberty Rally Unmasked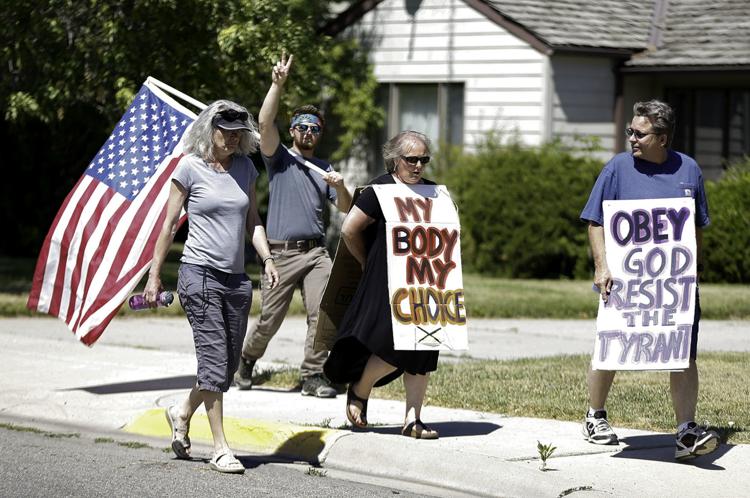 Montana Liberty Rally Unmasked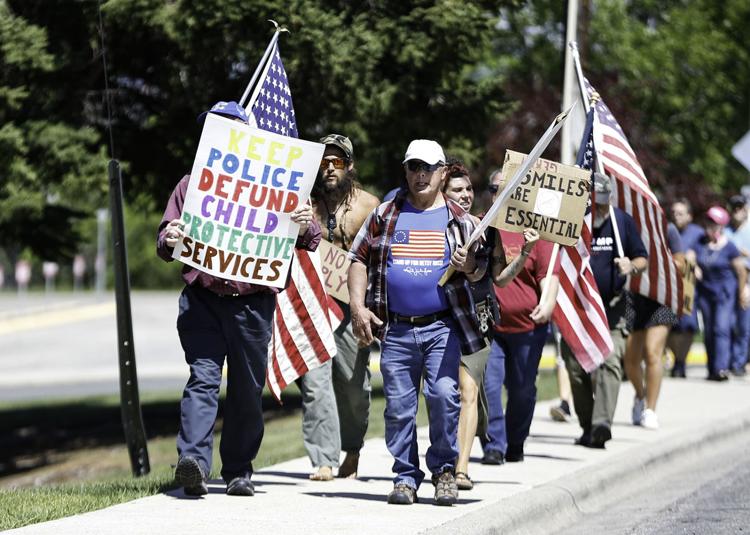 Montana Liberty Rally Unmasked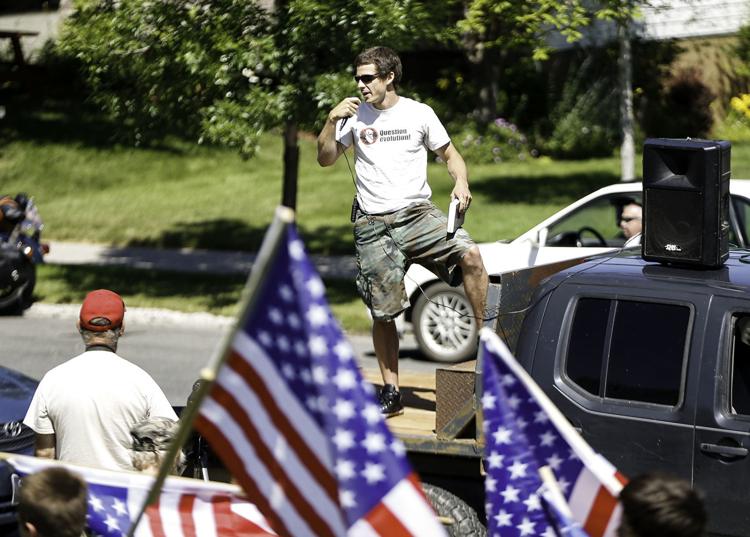 Montana Liberty Rally Unmasked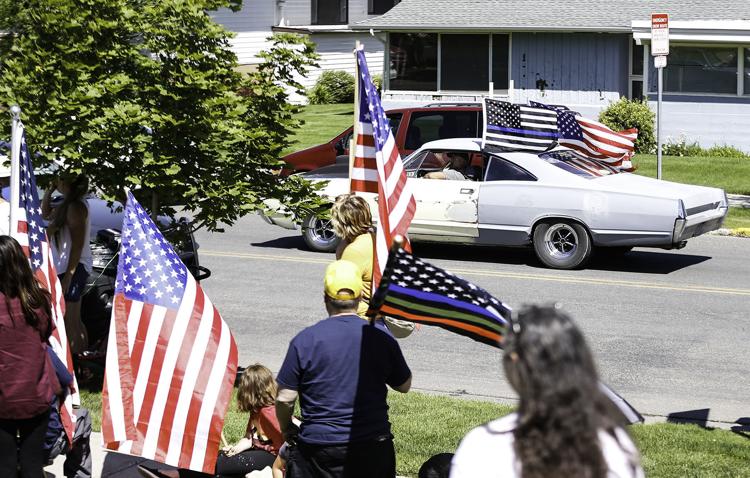 Montana Liberty Rally Unmasked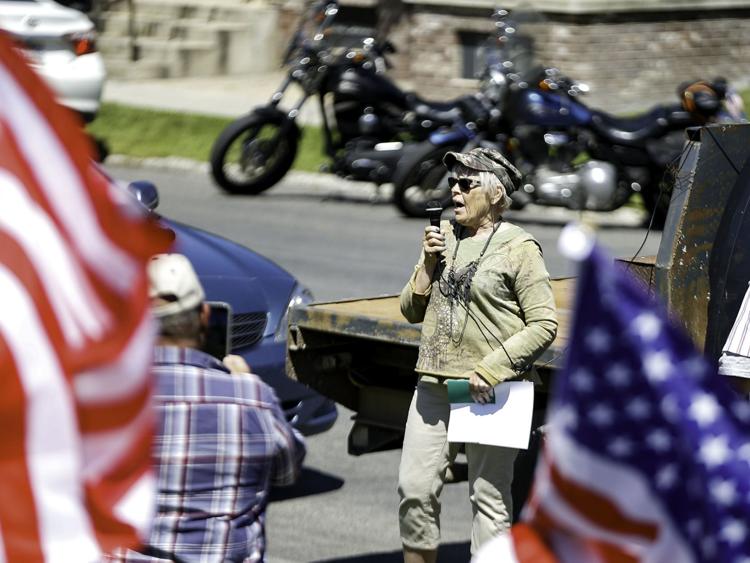 Montana Liberty Rally Unmasked
Montana Liberty Rally Unmasked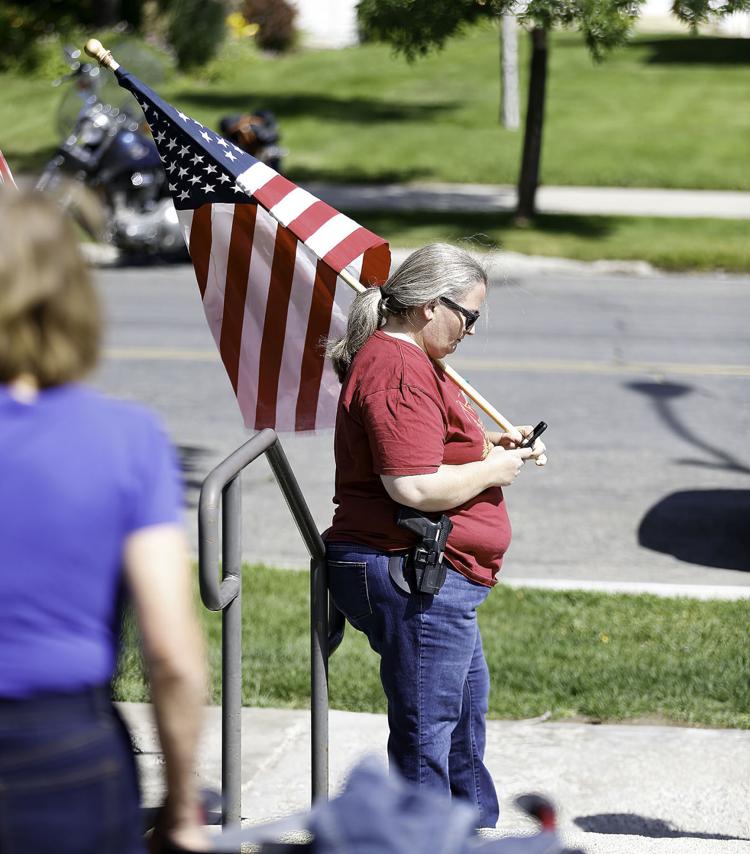 Montana Liberty Rally Unmasked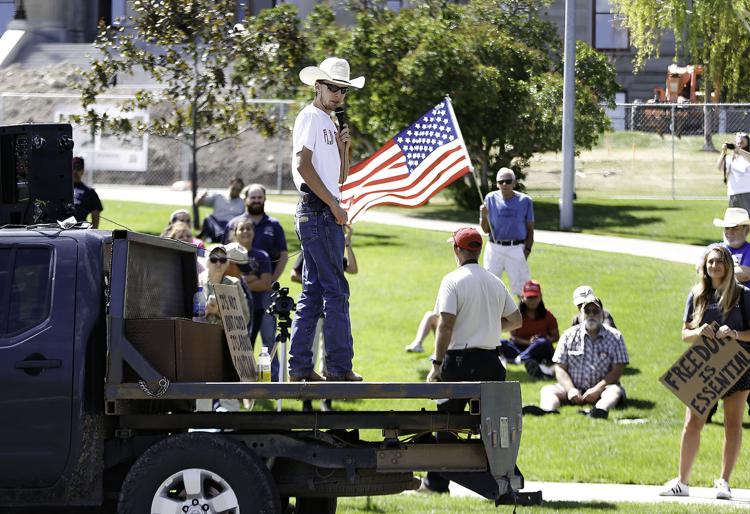 Montana Liberty Rally Unmasked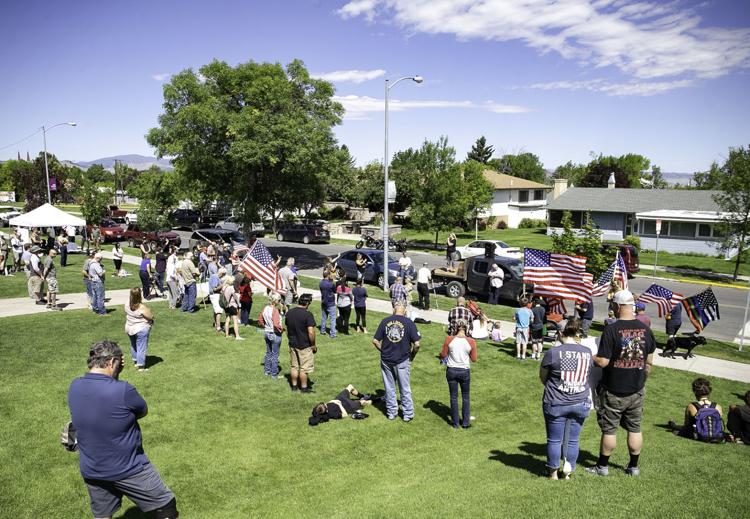 Montana Liberty Rally Unmasked