Cook Mansion in Townsend has added $100 walk-in chapel weddings to its list of offerings.
The full-service wedding venue has made the option of a walk-in ceremony available on Sundays, and will continue the service throughout the winter.
"It's such a quiet season for us," said Stacy Sommer, who with her husband Eric own the property and operate the wedding venue. The idea came to her as a way to keep busy during the downtime.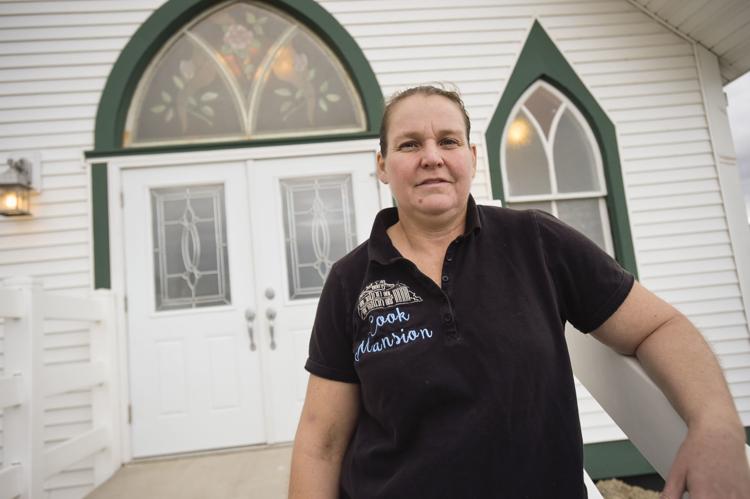 "There's so many couples out there that want to get married, but don't really have the resources, and they're looking for more than a courthouse wedding," Sommer said. "I thought it would be a great leap into that."
Couples have to get a marriage license from the county and then can show up on Sunday. An advance call is always welcome, Sommer said, just so things don't get too backed up.
"We do prefer they bring their own witnesses," Sommer said. "It makes it easier. I had one wedding show up and I had to call the neighbor and ask him to come over and witness it."
She explained that the couple had brought a photographer with them, who acted as one witness, but nobody else was present.
Some bring an entourage and some already have kids who are part of the wedding. The chapel provides only the ceremony for the walk-in weddings. Photographers and flowers must be provided by the couple, although, Sommer said, she is willing to snap a photo or two for the bride if they hand her a camera or cellphone.
You have free articles remaining.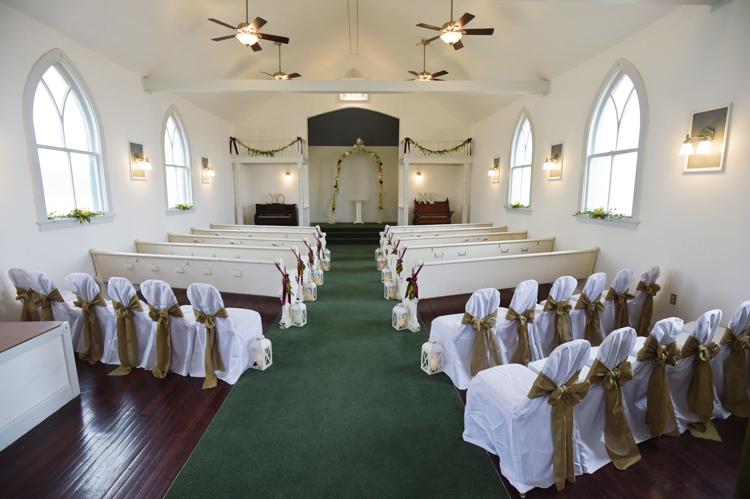 "The traditional wedding is no longer with us," Sommer said. "It is gone. This generation has really changed how weddings work. Now it's more barbecues or potlucks. Not necessarily dumping so much money into a big event but more about enjoying the day."
This saddens Sommer to some extent because she is a traditionalist. But, change is inevitable and businesses must be able to adapt if they are to continue.
"This generation is more spur of the moment," she said. "They aren't planners. You see more, 'Let's get married next week.' It's weird to get used to."
There have been eight ceremonies in the last two months. The only advertising is on the marquee in front of the chapel and via the business' Facebook page.
It has taken off so well, Sommer said, her husband has questioned her decision.
"It's great," she said. "You can buzz in and buzz out. If they are going to stand in line anyway, they might as well enjoy it."
The Sommers have been operating the wedding venue for more than two years. They purchased the property from foreclosure. It had been neglected for two years and was in pretty bad shape.
The property includes a residence that previously operated as a bed and breakfast, two cabins, the chapel and wedding pavilion. The family, including two children ages 12 and 8, has moved into the main house and doesn't plan to reopen it as a bed and breakfast until their children are out of the house.
Summer said it has taken a while to get everything back into shape but with the lush green lawns and hot water creek that runs through the property, it has returned to its historic and beautiful condition.