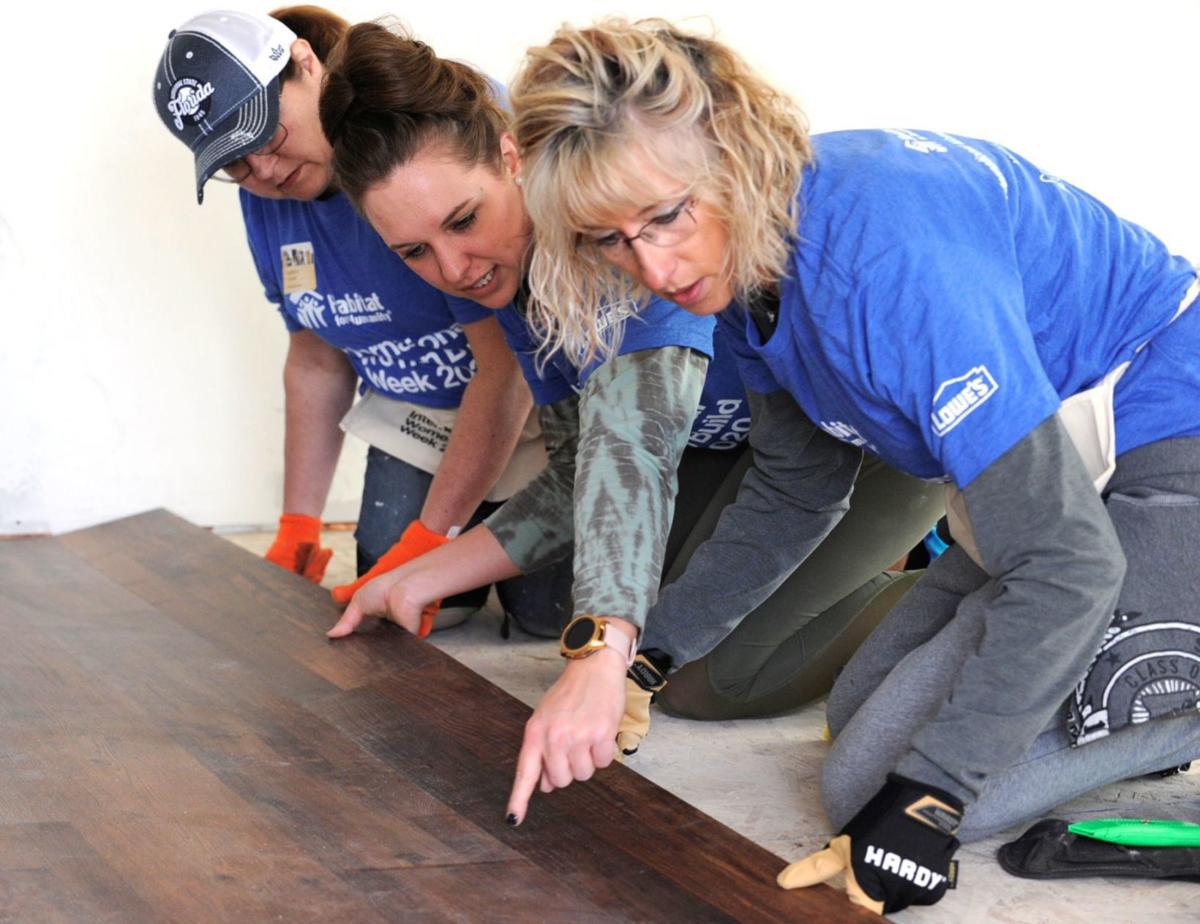 Sounds of flooring snapping into place and paint rolling onto walls permeated a block of a Helena neighborhood Saturday for the annual Helena Area Habitat for Humanity Women Build.
Six homes in the Mountain View Meadows subdivision are taking shape as staff and volunteers worked the past few months with local families building their houses from the ground up. Saturday's event is a particularly special one for many in the community as a collective force of women came out to volunteer their time and construction skills.
"Women build is a national event that brings a focus to women working in construction and the skilled trades and it also sheds light that women are disproportionately affected by unaffordable housing," said Julia Pharmer, an administrative associate with Habitat who helped organize the event.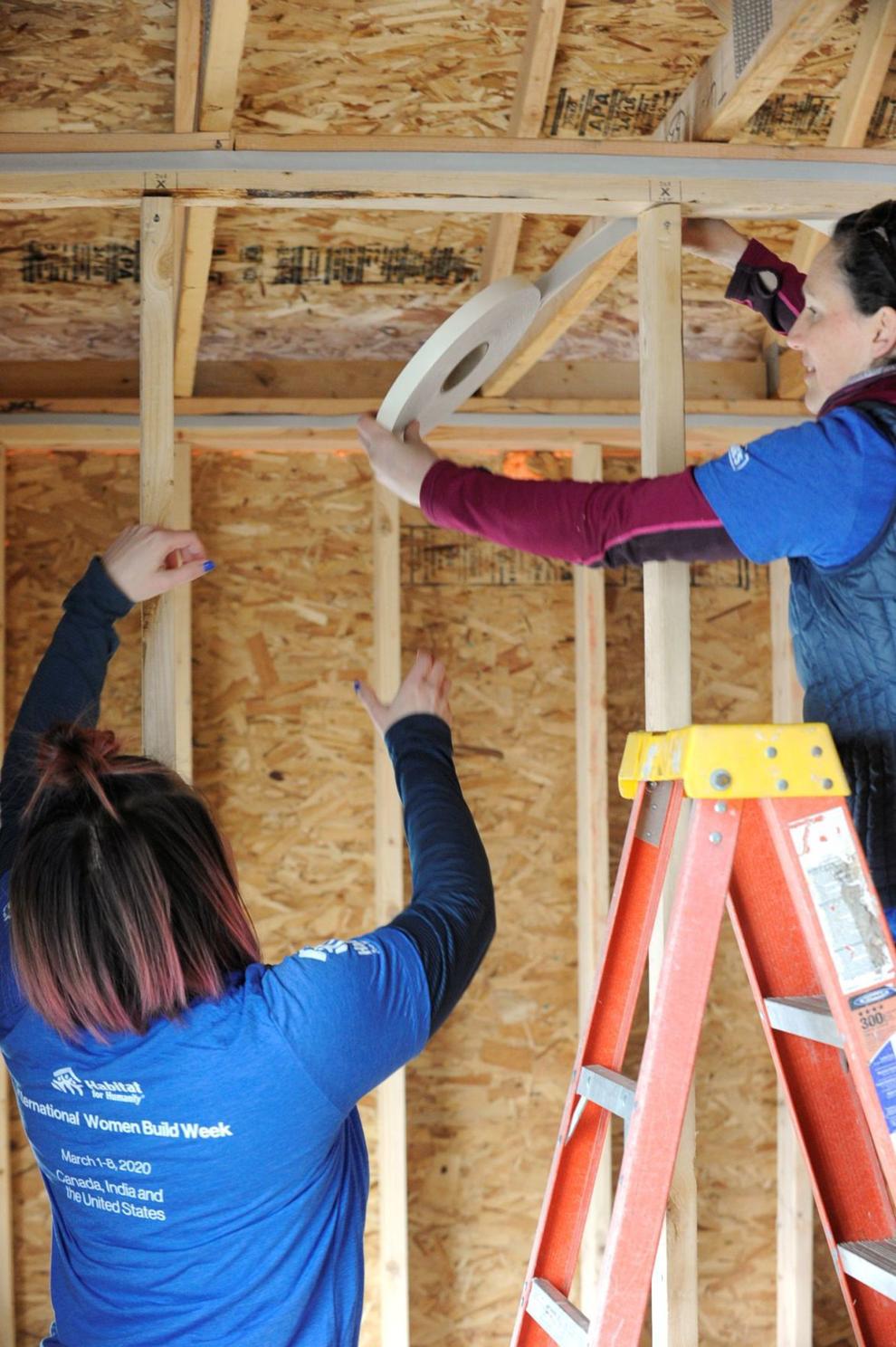 The Helena Women Build is one of about 235 nationwide as well as in Canada and India. Both Pharmer and AmeriCorps member Jordyn Hedberg who works as volunteer coordinator were excited by the turnout. About 70 women and men came out Saturday and the interest was so high that volunteers had to be placed on a waitlist. For the first time in the event's history, Habitat will hold a second Women Build later this summer.
"We were a little nervous we wouldn't get as big a response as we were hoping and within 48 hours we had to close our registration because the response was so huge," Hedberg said. "This will be the first year we'll offer a second build event just because we're trying to get a lot of women out here to learn, to learn about our mission and to practice some skills."
While those on the waitlist will get priority for the next event, Habitat also plans to solicit volunteers again. Those who volunteer get to work with partner families and depending on the stage of construction, may be running a drill or holding a paintbrush.
"I think that what a lot of volunteers get out of it is just feeling valued and making a difference and giving back to their community members and I think it's really impactful when they're out here getting to work alongside the partner families," she said.
Families building and purchasing the homes under construction worked with Habitat to finance and help with construction. For the six homes on Saturday, homeowners work with their new neighbors on each other's houses with the goal of finishing them all by July.
"It's important to see the partner families, they're building their house, they're not signing up for this program and kind of waiting until it's finished, they have full time jobs, they have children and families, and they basically come and work a part-time job for a full year to build their house and their neighbors'," Pharmer said.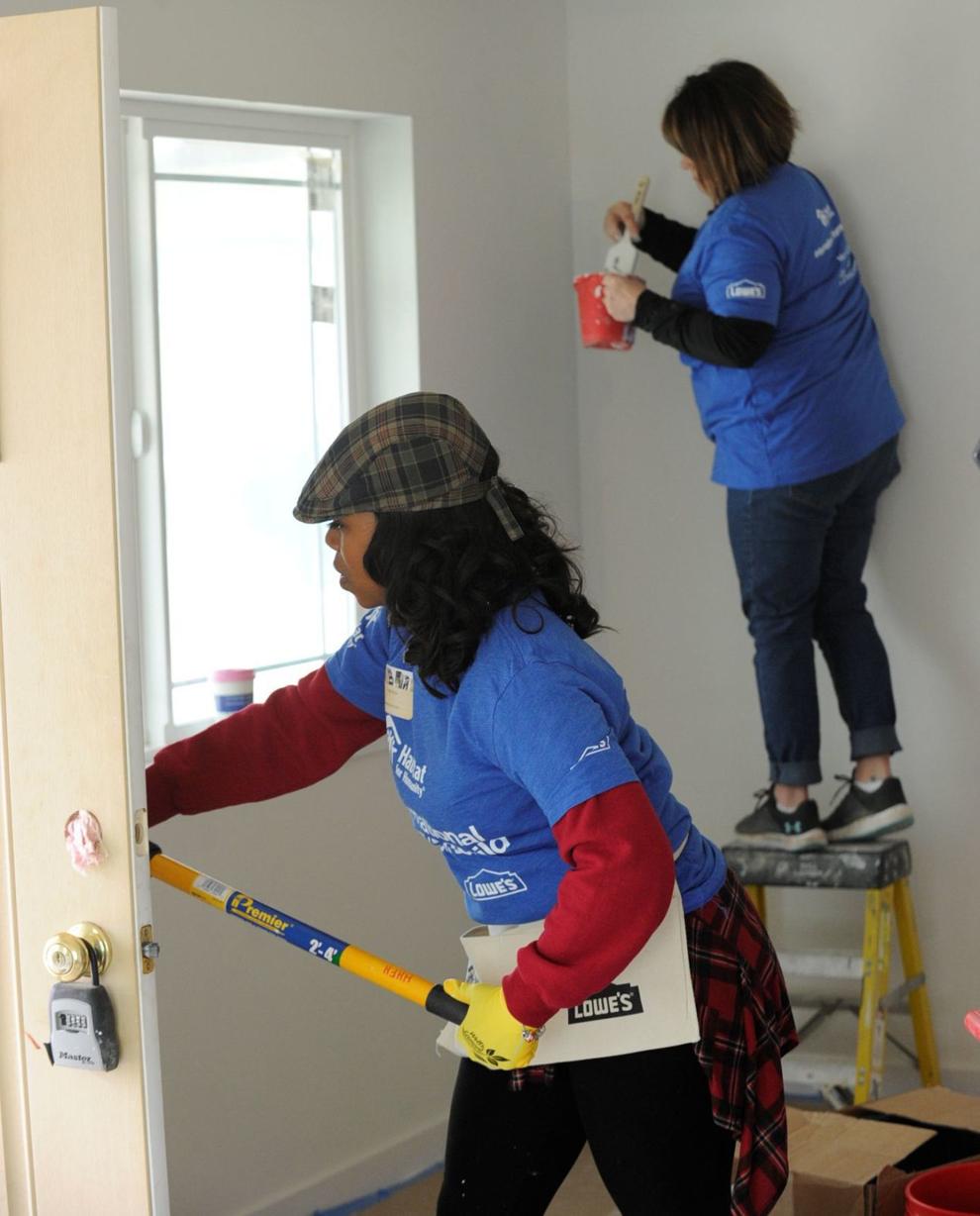 Homeowner Shelby Saarinen said that as a single parent housing is one of the biggest obstacles. The Habitat program allows her and others to build equity in their homes, but also befriending the other homeowners provides its own benefits.
"It's been amazing – we've all gotten to know each other, we hang out outside of here, our kids hang out," she said. "Nowadays I think that's something that's really missing to have that kind of community with these five families because a lot of times it's like you don't even know your neighbors."
Saarinen, who was busy showing volunteers how to install flooring, had no construction experience prior to Habitat, joking that they last thing she built was in a middle school woodshop class. The Women Build event provides a special opportunity for anyone to learn.
"As women and most of us with kids we get to connect and construction is not a big women-dominated industry," she said.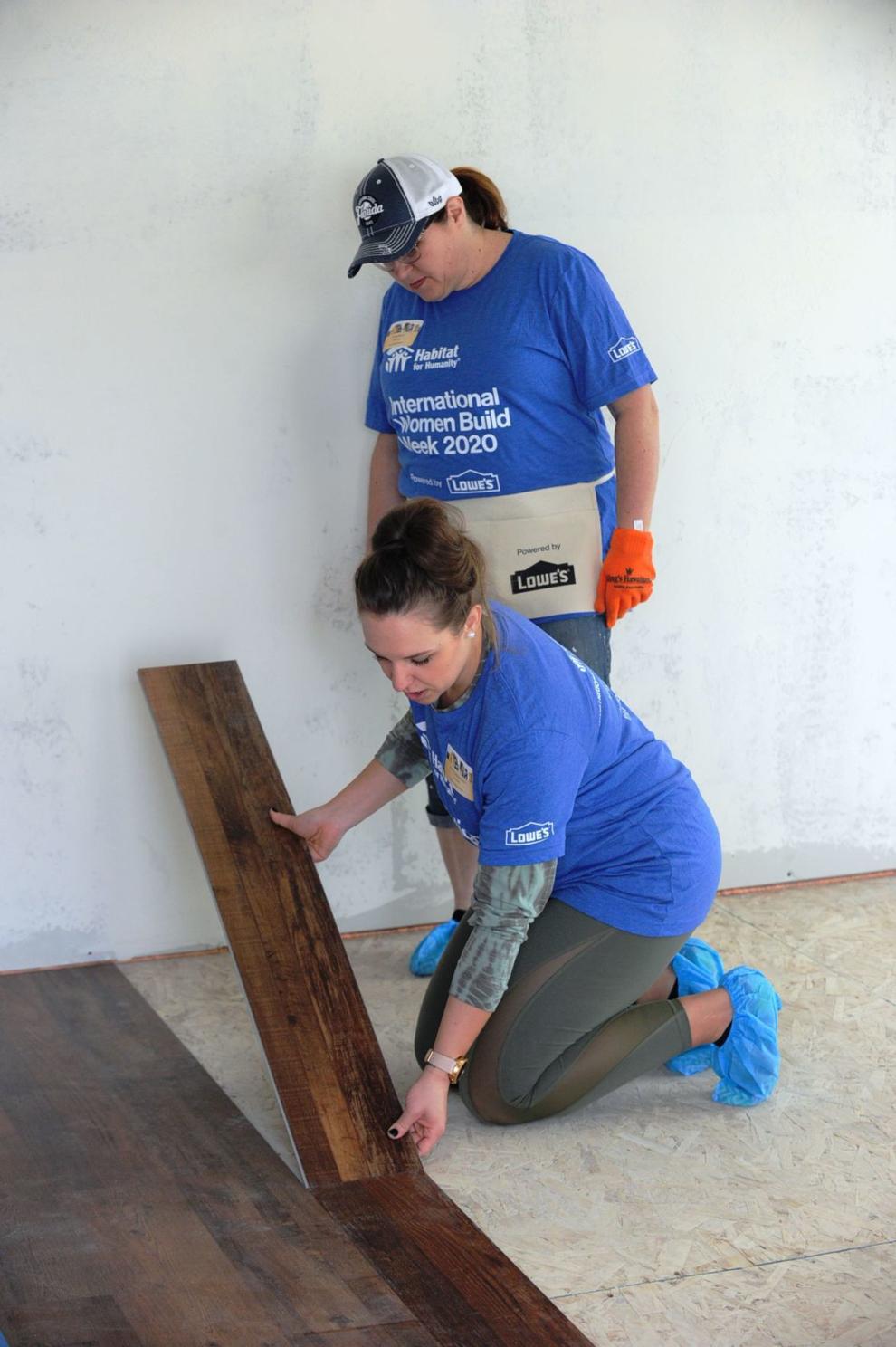 Reporter Tom Kuglin can be reached at 447-4076 @IR_TomKuglin