HELENA — A Helena running club that uses the "Vigilante" name wants East Helena High to pick a different mascot for its new school. 
East Helena's school board unanimously approved the Vigilante as the mascot for East Helena High in November, following a poll conducted by a mascot committee. 
After hearing the complaint, no motion was made to make a change.
Jeff Thomas, vice president of the club, said East Helena's chosen name will likely cause confusion in regards to possible affiliation. Due to the club's status as a nonprofit, it cannot be affiliated with any Montana High School Association groups.
"We as a board made the decision to have the Vigilante as our mascot," East Helena board chair Scott Walter said. "In order to act, we would need a motion for reconsideration."
Walter called on the board multiple times for this motion. No motion was made.
Walter said the board would be happy to work with the runners club to avoid confusion. "It was obviously not our intent to cause any confusion," Walter said.
The Helena Vigilante Runners Club is a nonprofit organization formed Jan. 22, 2009, in the Helena area. The organization, a successor to the Helena Running Club, has used the Vigilante name for nearly 10 years and sports a navy blue and white color scheme. This is very similar to East Helena's chosen navy blue and silver color scheme.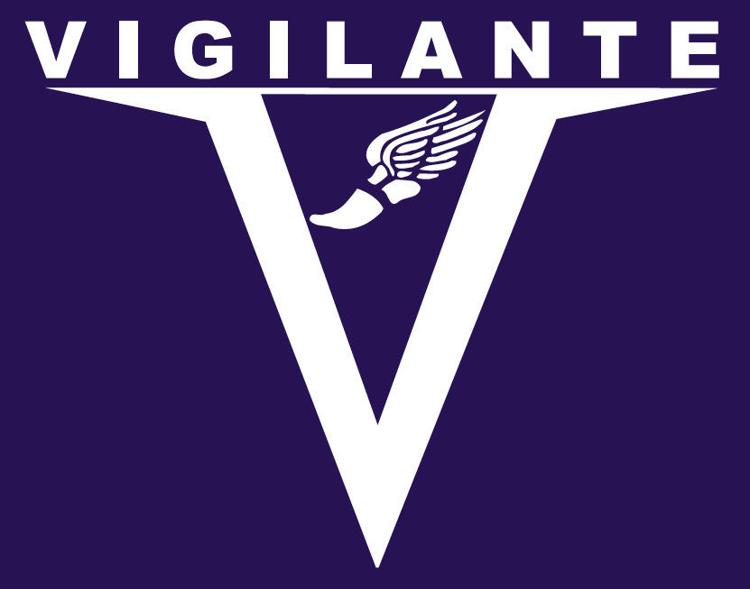 The club has more than 300 members in the greater Helena area and is a member of USA Track and Field. The group hosts youth and adult track and field events year round in the Helena area and often hosts other clubs from across Montana.
Thomas also fears that this could cause the club's membership to suffer. He said the Bruin Wrestling Club has had trouble bringing on new members because people assume it is affiliated with the Capital High School Bruins. 
The Helena Vigilante Runners Club and the Bruin Wrestling Club are both open to all who wish to participate, not just one school, according to Thomas.
"East Helena's use of the same mascot and similar colors would cause considerable confusion for all involved," said the club's board of directors in a letter to the school board. "And would cause irreparable harm to our brand and to our recruitment and fundraising efforts." 
Leaders of the club say they are most concerned about the "junior vigilante" youth program, and they asked the school board to reconsider. 
After the club's presentation at a special school board meeting Monday, board member Martin Balukas asked, "What would you like from us?"
Thomas replied that the club would like the board to "choose any name that doesn't cause a confusion with an established sporting club."
Thomas made it clear that his primary concern isn't a logo or color scheme, but the name "Vigilantes." 
Superintendent Ron Whitmoyer said, "I apologize for not knowing your situation, but I'm not sure it would have changed the vote in any way." He said he would work with the group to avoid confusion, but noted that their winged running shoe logo would not be infringed upon.
Whitmoyer said East Helena will pursue a cowboy-type figure to represent a vigilante.