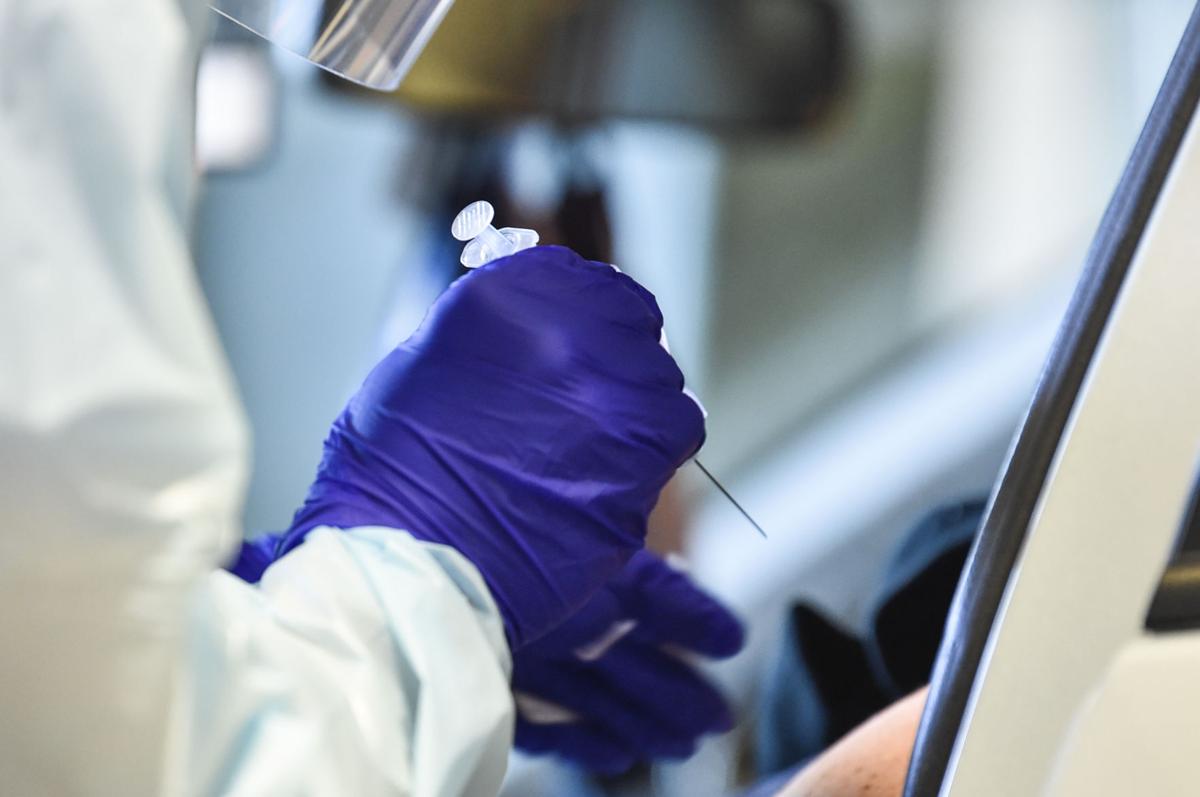 COVID-19 vaccinations for Lewis and Clark County residents in Phase 1B, Tier 1 will begin next week with two drive-thru clinics. 
According to a press release from Lewis and Clark Public Health, Phase 1B, Tier 1 includes those 70 and older and all eligible health-care workers in Phase 1A. Pre-registration will be required for all community members in these phases and tiers. 
The drive-thru clinics are scheduled for Tuesday, Jan. 19 and Wednesday, Jan. 20 from 1 p.m. to 6 p.m. at the Lewis and Clark County Fairgrounds in Helena. Based on available vaccine supplies, a maximum of 450 vaccinations will be administered on each day.
To better serve the community and efficiently distribute vaccinations, individuals must secure a free, timed ticket to either event and provide a photo ID for proof of age showing an address in Lewis and Clark County. If the photo ID provided does not have an address, individuals can present a utility bill, phone bill, or another document with a Lewis and Clark County address.
There is a limit of one ticket per individual and tickets cannot be traded. Individuals can reserve tickets based on availability of time slots.
Registration for both clinics will begin at 9 a.m. on Friday, Jan. 15, and end when tickets are exhausted.
Rocky Mountain Development Council Area IV Agency on Aging has volunteered to provide seniors who have access barriers to the online ticketing system with a call center at 406-447-1680. This phone number is not intended for the general public, but for those 70 and older who have access barriers to using the Eventbrite website. The call center will operate beginning Friday from 10 a.m. to 2 p.m.
Phase 1B includes a very large number of eligible individuals, and because current weekly local vaccine allocation is limited, the county will continue to roll out Phase 1B vaccination eligibility by tiered priority within the population. More details on those clinics and any changes to priority populations will be released later.
Beginning Monday, Jan. 18, PureView's drive-thru COVID-19 testing will be held from 8 a.m. to 11 a.m. Monday through Friday at the fairgrounds.
Other clinics are being planned for all priority populations in Phase 1B, and the health department us urging the community to be patient as the local team rolls out vaccinations to the county. These include mobile clinics for those with mobility issues.
COVID-19 symptoms may appear 2-14 days after exposure to the virus and include fever or chills, cough, shortness of breath or difficulty breathing, fatigue, muscle or body aches, headache, new loss of taste or smell, sore throat, congestion or runny nose, nausea, vomiting, or diarrhea. Also, be aware of emergency warning signs of severe COVID-19 disease. Individuals showing any of the following signs or symptoms should seek emergency medical care immediately: trouble breathing, persistent pressure or pain in the chest, new confusion, inability to wake or stay awake, or bluish lips or face coloring.
"Preventing and controlling local COVID-19 is dependent on personal responsibility and individual choices that residents of our county can make to protect our community," the press release says. "Lewis and Clark Public Health continues to urge people to do the right thing to protect our community, practice what has been learned over the last few months, such as physical distancing, wearing a face covering, avoiding large gatherings, washing hands, and sanitizing surfaces to protect ourselves and others."
For more information, call Lewis and Clark Public Health at 457-8900.
Provided by Lewis and Clark Public Health.