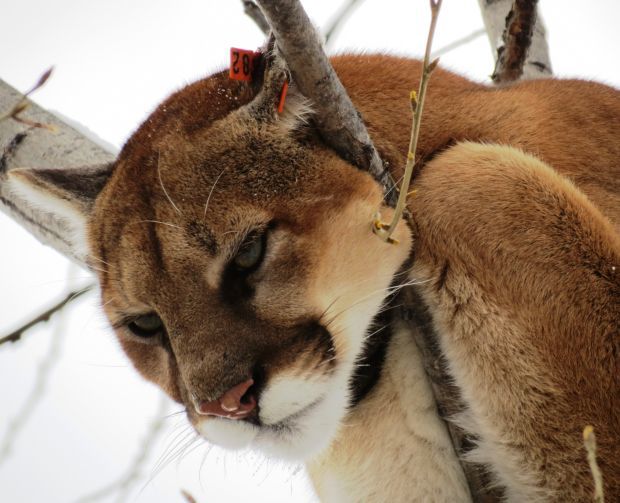 A Helena Police Department Animal Control Officer spotted a mountain lion near the Lewis and Clark County Fairgrounds Thursday night, Montana Fish, Wildlife and Parks Warden Sgt. Dave Lowen said Friday.
"The officer saw the lion on the fairgrounds in the parking area west of the grandstand," said Lowen. FWP and the city animal control officer monitored the area Thursday night and Friday.
As of 4:30 p.m. Thursday, no additional sightings had been reported to officials, Lowen said. 
"Over the years, we have had numerous sightings in that area, which isn't unusual," Lowen said. "Right now, we are monitoring the area and going to keep monitoring to see if we can bring the lion in or see if it moves on."
Most lions will try to avoid a confrontation. Give them a way to escape, the FWP website advises. Do not run, stand and face the animal, do not turn your back and make eye contact, it says. If there are small children nearby, pick them up if possible so they don't panic and run, it says. 
A person squatting or bending over looks a lot like a four-legged prey animal. Therefore, avoid squatting, crouching or bending over, even when picking up children, the FWP website says. Appear larger and be vocal, it says. 
Anyone who sees a lion in the area is encouraged to call 911 or 406-443-3233, Lowen said.