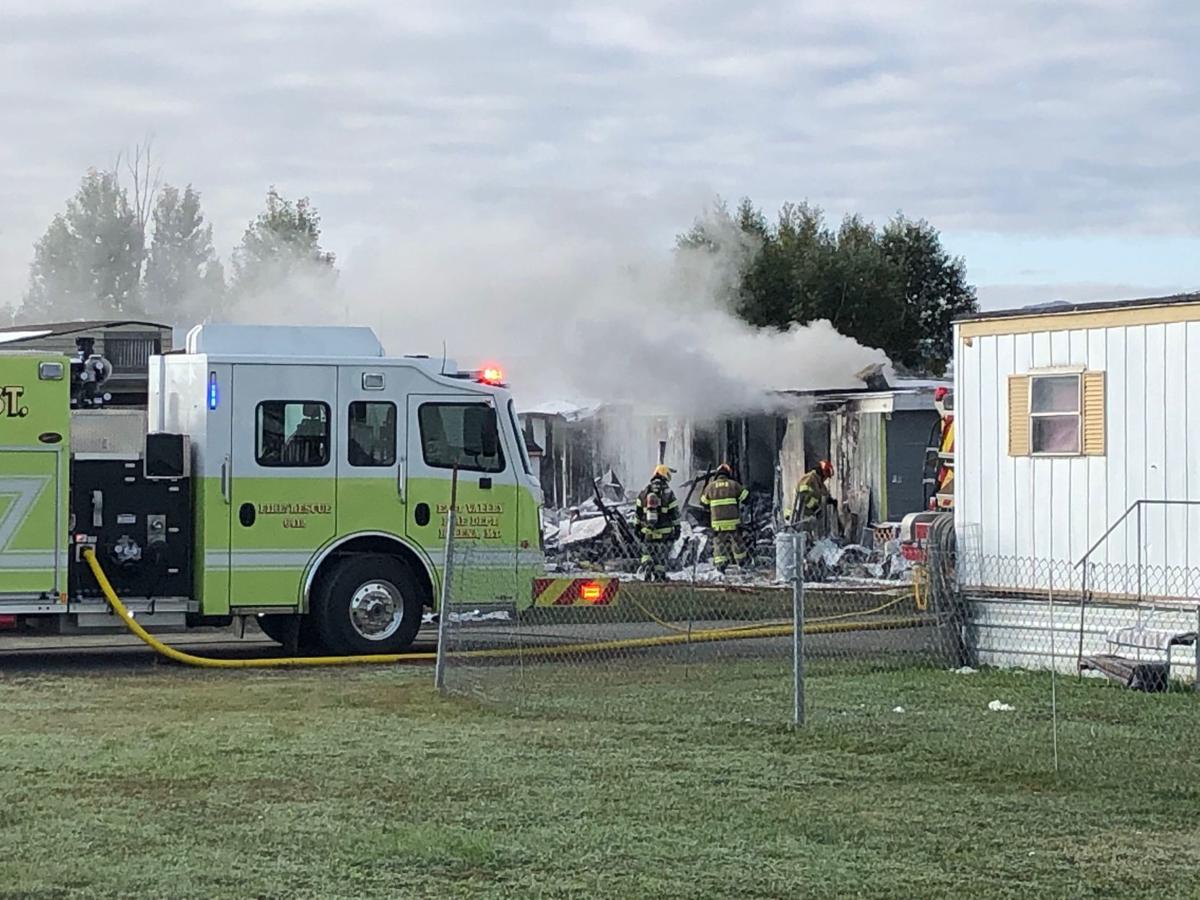 A chimney fire in an East Helena mobile home Tuesday morning destroyed the structure, East Valley Volunteer Fire Department Chief Dave Sammons said.
The mobile home off of Wylie Drive in the Pele Park mobile home park burned down after its chimney caught fire. The owner attempted to feed the stove, and the added oxygen from the open stove door caused the fire to leap from the stove to items in the home. 
"He's pretty lucky to have escaped the fire," Sammons said. 
The homeowner was pulled from the burning structure by a neighbor out of a small back window, Sammons said, because the back door of the trailer was nailed shut.
"It's a complete loss," he said.
A backhoe was brought to the scene to help firefighters knock out hot spots that they were unable to get to because of the trailer's thick metal walls and the many items inside the trailer. 
"We can't walk away from it until we have every layer pulled apart," Sammons said at about 11 a.m. 
All surrounding mobile homes were protected, Sammons said. The homeowner was taken to St. Peter's Health for a medical evaluation due to smoke inhalation. 
Sammons said 13 firefighters responded to the scene after the fire was called in around 9 a.m. Tuesday morning.
Sammons added that homeowners should make sure to keep their chimneys clean. 
"This is the time of year when we have chimney fires. This is the first one this year and it's a complete loss," Sammons said.
"It only takes a few minutes, but it can save your life."
Get local news delivered to your inbox!
Subscribe to our Daily Headlines newsletter.