There is a misconception that the 18-month Lewis and Clark County Treatment Court is easy.
That is largely based on the fact that people who perform well in treatment court are often rewarded for good behavior, District Court Judge James Reynolds said at Monday's graduation ceremony. But everyone who participates in treatment court is at an extreme risk to re-abuse drugs, he continued, and working with the now graduates isn't always easy. Sometimes tough love is necessary and sometimes participants are terminated.
Participants in the voluntary program make regular court appearances before Judge Reynolds. Treatment includes a variety of different counseling therapies and regular attendance at self-help meetings. Staff also assist with education and skill-based assessment, along with providing referrals for vocational training, education and job placement.
Reynolds said treatment court is like trying to teach an old dog a new trick.
This time around, Reynolds and his team almost terminated two of the now graduates. Pamela Felix and Danni Jo Kunnery had a tough go of it, but Reynolds said both women stepped up and made the program work for them.
On the other hand, graduates Sam Goulet and Latasha Amato had a relatively easy time going through the program. All graduates are now enjoying longtime sobriety with the completion of the program.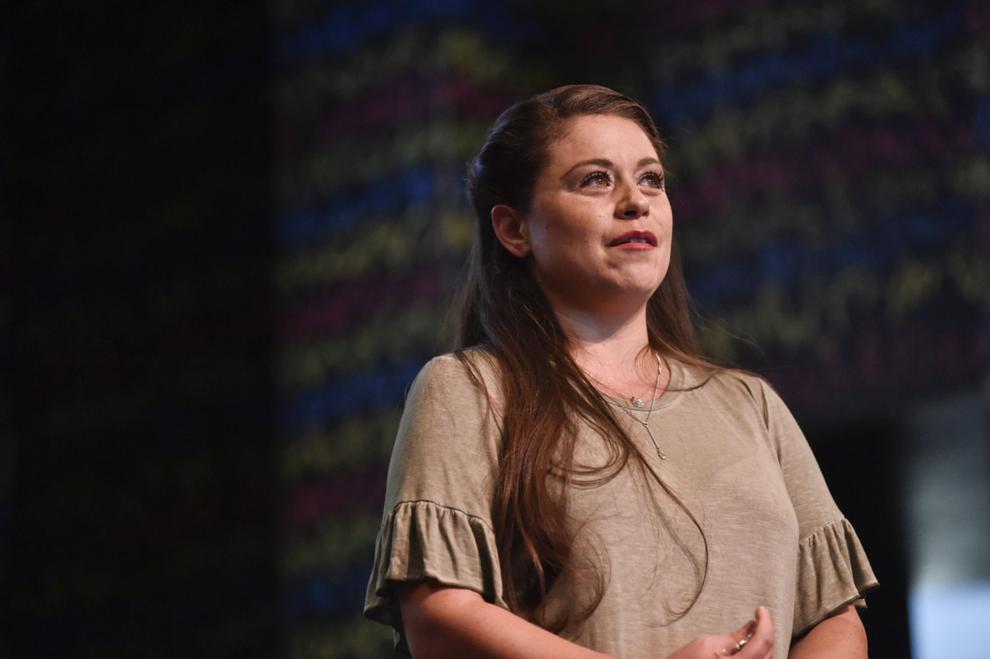 Goulet broke a 20-year drug habit with treatment court. The 39-year-old had struggled with drugs since he was 16 years old and described the journey as off-and-on, up-and-down and very difficult.
"Sam had pretty smooth sailing through treatment court," said Reynolds. "He reestablished contact with his family, having their trust back is important to Sam."
Goulet said going through treatment court changed his mentality on who he was as a person. He didn't want to be thought of as shady and avoided by everyone.
"I love myself now," Goulet said. "I can't be who I want to be for the community without that integrity."
Integrity is something that is important to Goulet. He now tries to always do the right thing even when nobody is looking. His day-to-day life won't change much now that he graduated -- Goulet is already 630 days sober. He has a job and a boss that has given him several work responsibilities. He feels good that people trust him.
"I used to be good at being bad and bad at being good," Goulet said. "Now I'm good at being good."
Felix represents the other side of the treatment court spectrum. Reynolds said she was nearly terminated due to a lack of participation in the program. However, she eventually turned it around and did spectacularly.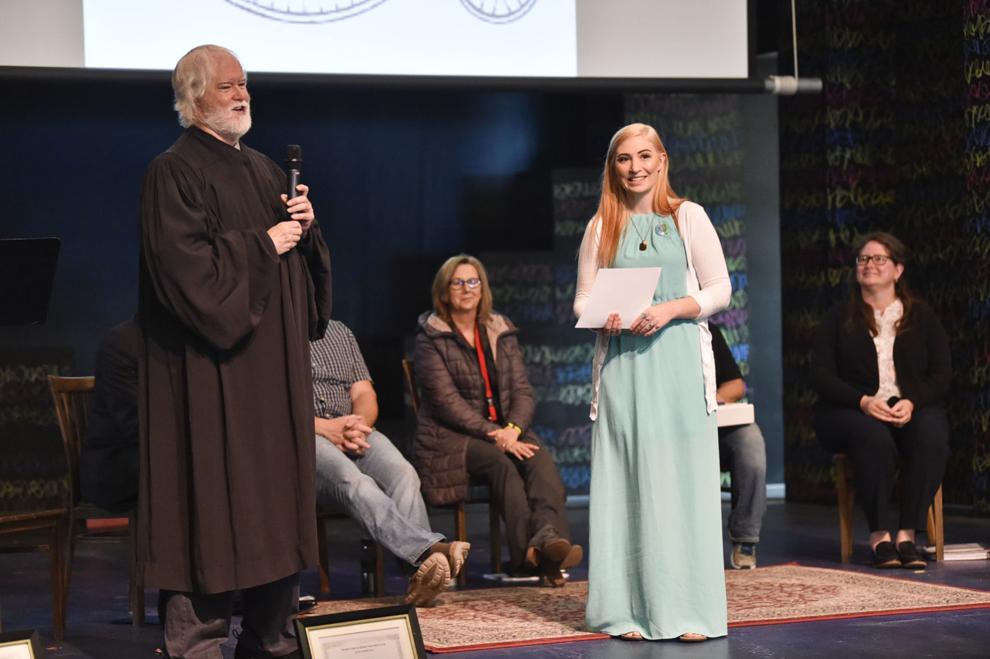 "Pam represents what treatment court is all about," Reynolds said.
Felix became addicted to opiate pain medication after she was in injured in the National Guard. This eventually escalated to methamphetamine that Felix would use to cope with her withdrawals.
"When the treatment team moved to terminate me, I felt alone in the world," Felix said. "That was the turning point for me."
Felix began working harder to turn things around for herself and ultimately she found success. She attributes this to a class she took on cognitive principles and restructuring, which helped change her way of thinking.
Felix and Kunnery both had children while in treatment court. Felix's third child was born two months premature, but the now 4-month-old is completely healthy. Felix said she wasn't afraid of having another child, but the COVID-19 pandemic and being in treatment court was a lot for her.
In addition to having children to care for, Felix also works at a day care and is attending Carroll College's anthrozoology program. However, she isn't satisfied yet. She wants to remain sober and continue working to get her life back on track in order to become a more permanent fixture in her older children's lives.
The graduates also received some special praise from Montana Attorney General Tim Fox.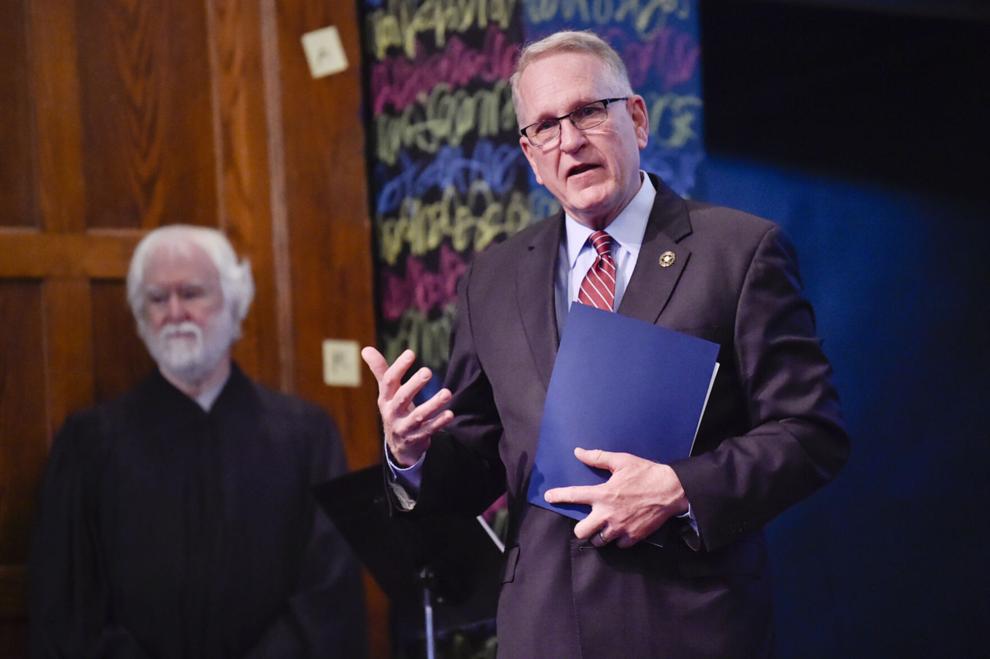 Fox, a longtime advocate for treatment programs, said there are many Montanans and Americans who struggle through the same issue as these graduates. He implored the graduates to take their story and struggles to use as an example to inspire others.
"Your testimony is so powerful," Fox said. "And the fact that you are here graduating is an inspiration to all of us. You inspire us to do what we do and you inspire us to help others."
U.S. Sen. Steve Daines also addressed the class via video, applauding the work of Reynolds, the treatment court staff and the new graduates.
"I want to encourage you all to stay the course, I know that the path to recovery is difficult," he said.