Two Bear Air from Kalispell evacuated 13 horseback riders from the Scapegoat Wilderness Tuesday morning.
Lewis and Clark County Sheriff's Capt. Brent Colbert said the evacuation took place from the headwaters of the Dearborn River west of Augusta. He did not have an exact location of the rescue. 
The Rocky Mountain Front near Augusta received more than 8 inches of rain in the past three days, causing widespread flooding in the area, according to the National Weather Service in Great Falls. 
The party was on an outfitted horse packing trip when Colbert says they reportedly returned Monday evening to find their camp washed or partially washed away by rain and the rising water, and they were trapped on the wrong side of the river. Officials received the call at about 7:30 p.m. Monday requesting an evacuation, but the decision was made to wait until Tuesday morning. 
Video released by Two Bear Air Tuesday shows the mountain valley under heavy flooding and the camp surrounded by water but tarps intact. No one was injured.
The 13 clients were flown to Augusta by 10 a.m. Due to capacity, Two Bear only flew three at a time.
The outfitter planned to stay in the Scapegoat with the remaining gear and horses until the water receded and it was safe to ride out, Colbert said.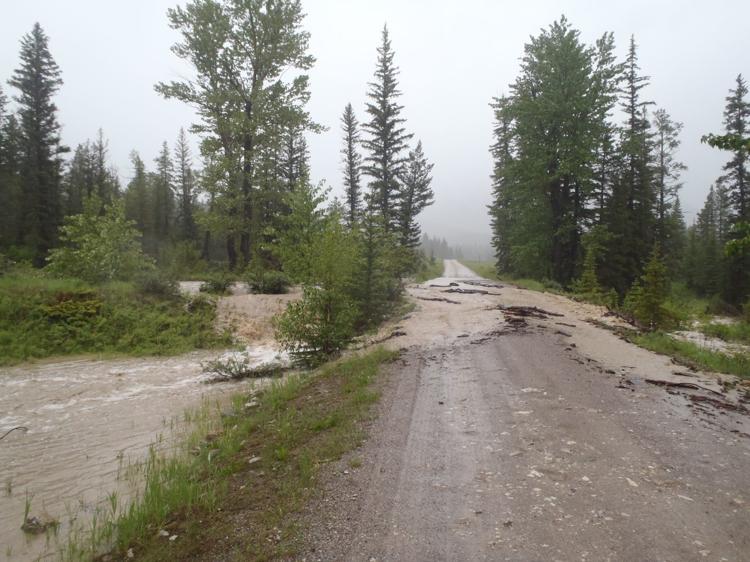 Two Bear Air had initially wanted to evacuate the party to Benchmark Road along the South Fork of the Sun River, but that road had been washed out and evacuees were being taken to Augusta, Colbert said.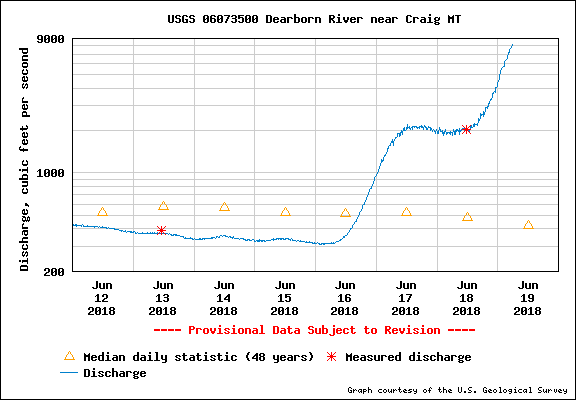 This is the third helicopter rescue near Augusta in the last two weeks.