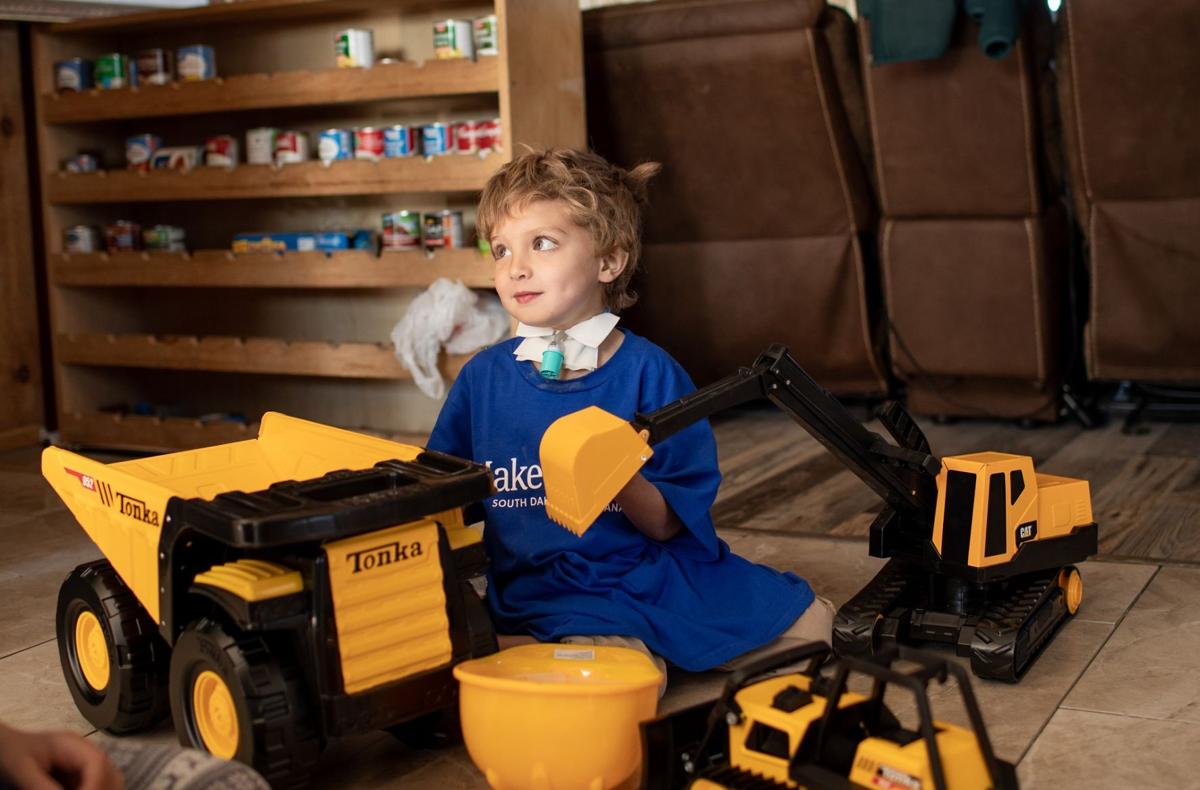 Make-A-Wish of South Dakota and Montana surprised a 5-year-old Townsend boy with the sandbox he wanted Saturday afternoon.
Ezekiel has a brain tumor, and his love of big trucks inspired Make-A-Wish to deliver the sandbox filled by a dump truck.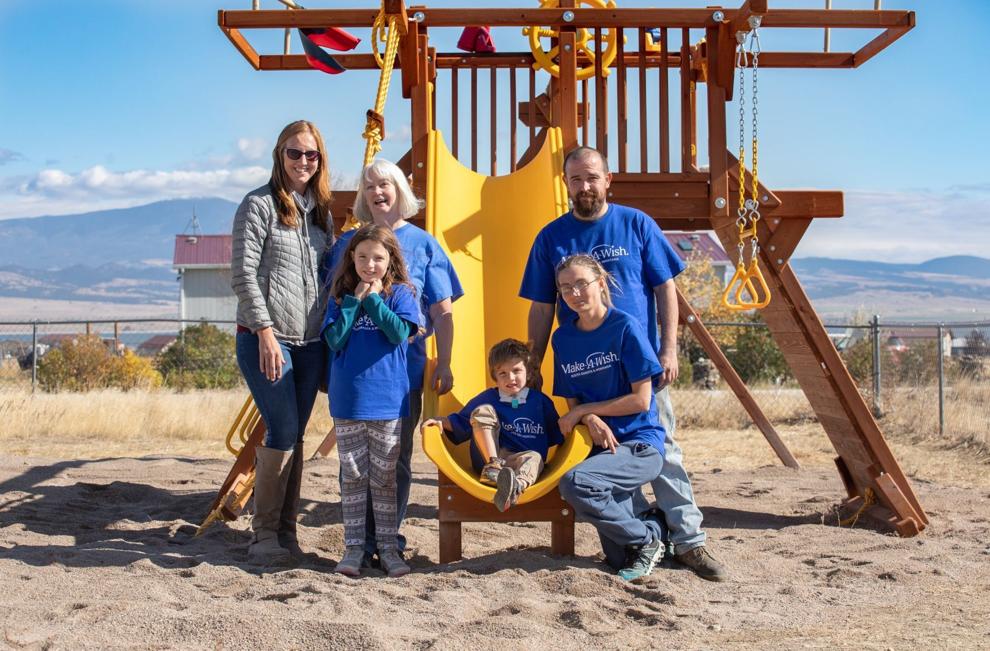 Ezekiel was also given an outdoor play set, which was delivered in mid-September. The play set and sandbox were what Ezekiel initially wished for, but it was Make-A-Wish that decided to have a dump truck deliver the sand during a party held for him.
The dump truck came from Valley Sand & Gravel in Helena, which donated the sand and time for this cause. The sandbox was built by Make-A-Wish volunteer Chris Jensen's husband, David Jensen. The play set was purchased by Make-A-Wish from Rainbow Play systems.
Ezekiel was first referred to Make-A-Wish in January 2021. According to CEO of Make-A-Wish South Dakota and Montana, Sue Salter, kids are often referred to the organization through referral by a doctor, nurse or family member. Make-A-Wish fulfills wishes for children diagnosed with a critical illness. 
"We love to have surprises and things the child would not expect," Salter said. "The party is a chance to bring together not only Ezekiel and his family, but also the community of supporters around him."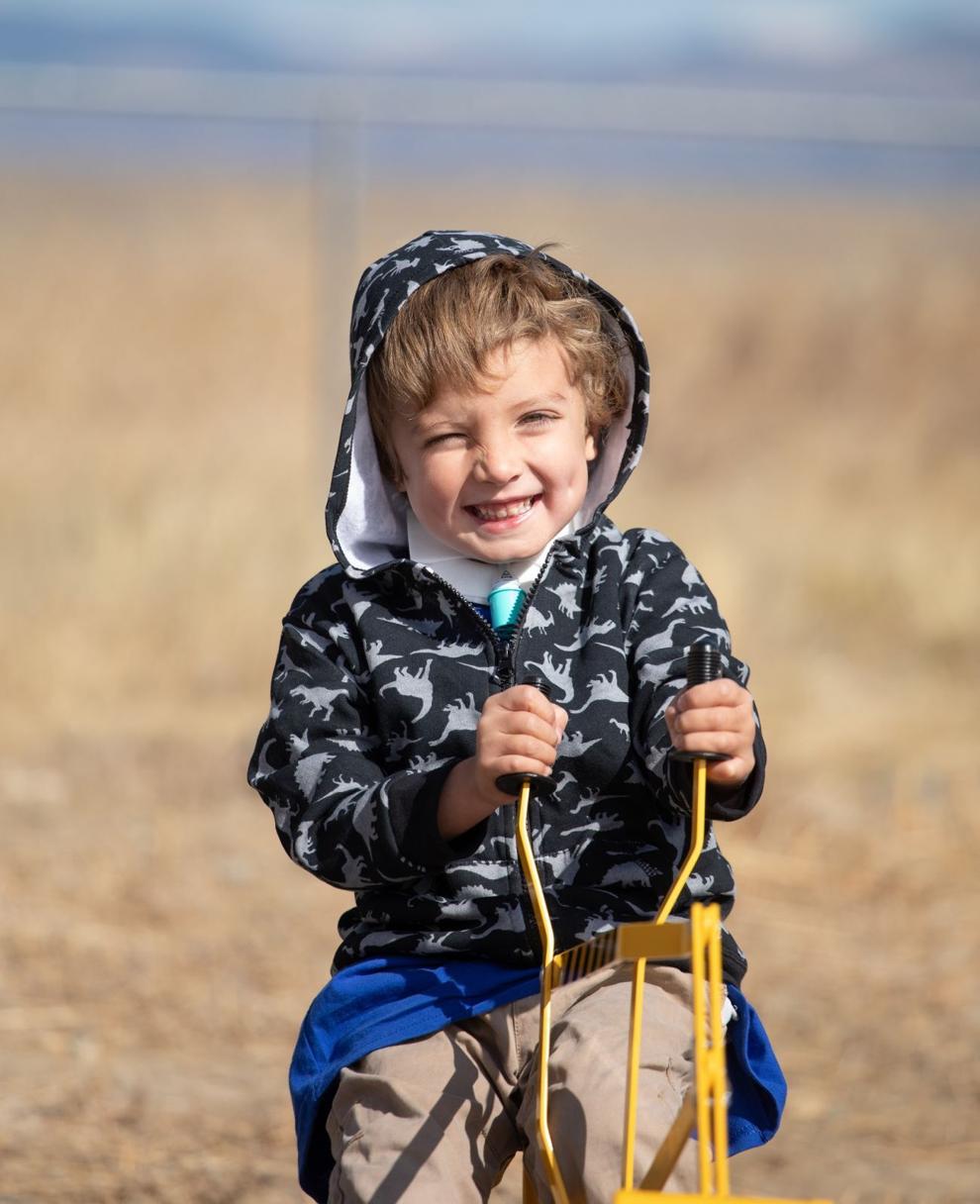 Ezekiel's wish was adopted by Bristol Myers Squibb, which is celebrating five years of partnership with Make-A-Wish this year. BMS donates $500,000 annually to adopt wishes of children diagnosed with various forms of cancer, according to Salter.
This wish marks one of the first Make-A-Wish has fulfilled in the Helena area since the Montana and South Dakota chapters combined in September 2020. Salter described it as an opportunity to grant more wishes. The organization now has 19 board members across both states and over 300 volunteers.
"We are so privileged to serve these kids. For us, it's all about inspiring hope in kids that battle critical illness," Salter said. "Working with partners like Bristol Myers Squibb allows us to do that. We work to serve these kids when they need it the most. Wishes like these can transform lives and brings out the best in everyone."