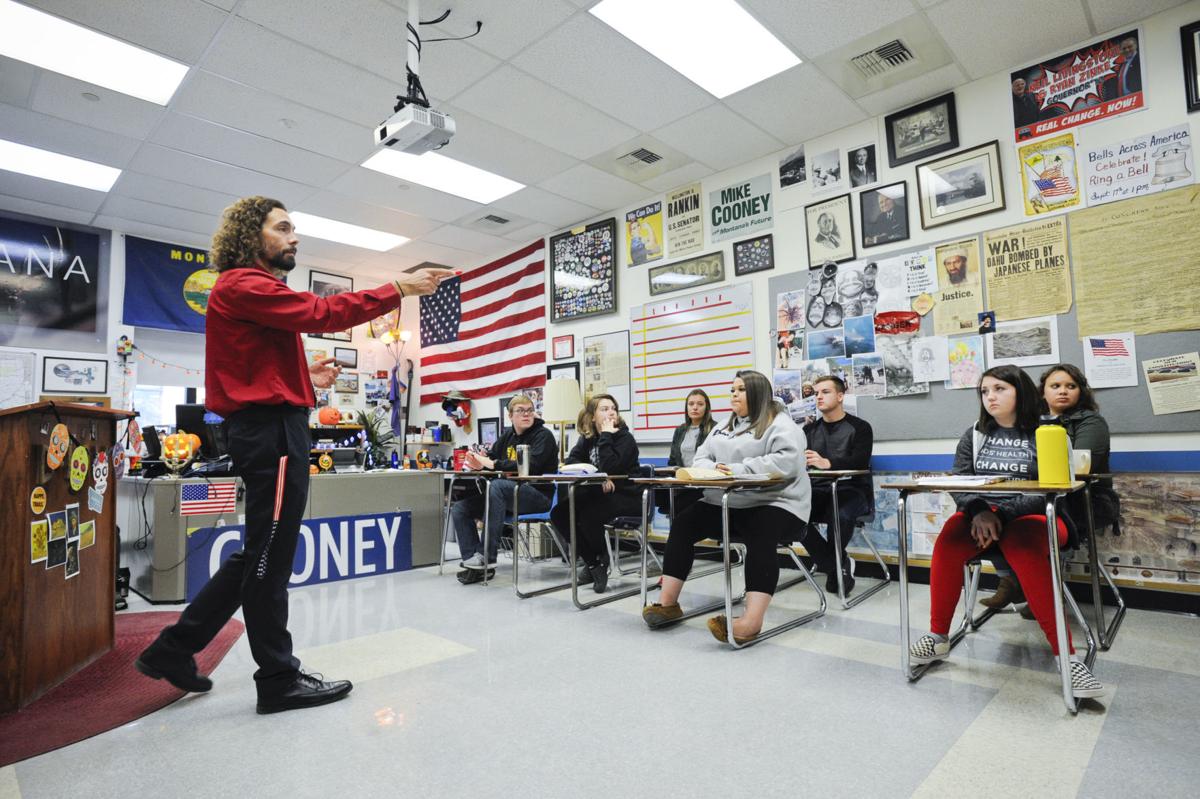 "Whistleblower," "quid pro quo," and "Javelins."
These were just a few of the words ping-ponging about Ryan Cooney's News and Views classroom recently at Project for Alternative Learning.
As Congress takes steps forward in its impeachment inquiry of President Donald Trump, some members of Congress and political pundits are steadily turning up the vitriol volume.
That, however, was not the case in Cooney's classroom, where thoughtful discussion prevailed.
Cooney urged the students at the beginning of class to set aside personal feelings.
"We want to look at this as a Constitutional issue ... and look at legality," he said. "We're going to look at what defines impeachable offenses ... and what has transpired."
The Constitution "states treason, bribery or other high crimes and misdemeanors equate to potential impeachable offenses," he said. But the Founding Fathers were intentionally vague and didn't give any specifics.
Only two presidents -- Bill Clinton and Andrew Johnson -- have been formally impeached by Congress, he said, but they were not removed.
To prepare for the day's debate, students had been following news coverage and read the partial transcript of the controversial July 25 phone conversation between President Donald Trump and Ukraine's President Volodymyr Zelensky.
During it, Trump asked Zelensky to undertake an investigation of Trump's Democratic rival Joe Biden and his son Hunter and their dealings in the Ukraine.
"Investigators are trying to establish whether Mr. Trump used $391 million in security aid and a coveted White House meeting with Mr. Zelensky as leverage in a pressure campaign to secure the inquiries," according to a New York Times report.
As members of Congress, "how would you vote on this?" Cooney asked.
Kicking off the discussion was Tyler Silvonen.
"What he did -- talking to Zelensky -- I don't think it was anything illegal."
Trump was just trying to get something out of the deal, Silvonen said, adding that the impeachment investigation is just a Democratic ploy to push Trump down in the polls.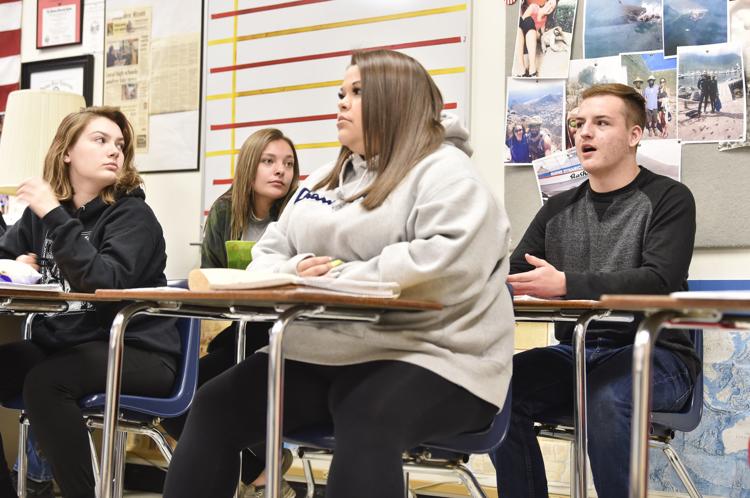 "I'm going to say he should not be impeached."
"I sit firmly on the side of voting, impeach," responded Michael Gomes-Maze.
"I think this definitely is an abuse of power," because Trump leveraged his presidential power to get a political opponent investigated in order to "skew an election."
People are avoiding looking at the offense, he said, adding "we have to set a precedent."
"Quid pro quo happens all the time," said a student who admitted she was waffling back and forth about impeachment.
"With everything happening in the United States, I don't think this should be our top priority. It's not the worst thing that ever happened in politics."
"Even if it happens all the time, that doesn't mean it's OK," interjected Gomes-Maze, particularly when it's for corrupt reasons.
"I think it's important to note, we're using taxpayer dollars here and he's withholding that for his own personal gain," he said.
"I don't think I would impeach," said another student, "but I don't think what he said was very presidential."
"I think what Michael said about setting a precedent is very important," said Bella Nyman. "In my mind, it is bribery. If we continue to say 'it happens all the time, and let it happen all the time, what example are we setting for future governments and future presidents?"
"The Constitution requires a lot of maintenance," said Cooney. "You maintain it by upholding the law."
However, there are a lot of different interpretations about whether this was unlawful.
"I definitely agree a lot with what Bella was saying," said Trinity Pullium. "If presidents can keep getting away with this and we say 'it happens all the time," politics are steadily going to deteriorate.
Another student agreed, "we need to set an example," but questioned "is impeachment the only way to set an example?"
Another way to set an example is at the voting booth, said Cooney.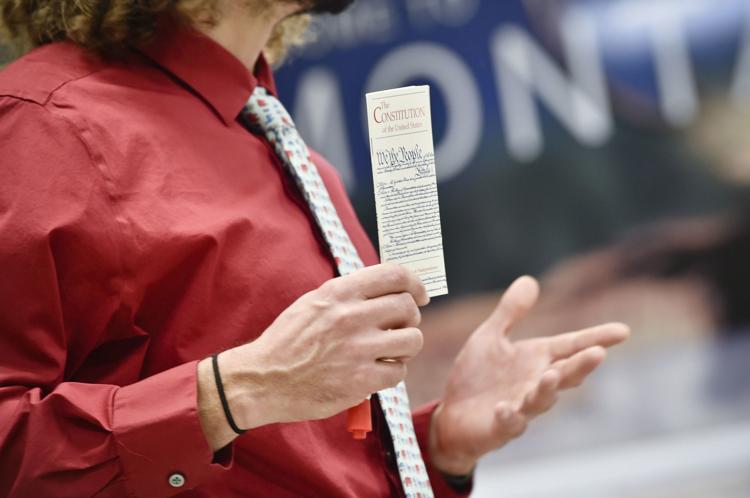 "I think it's important to point out that the facts look different to all of us," concluded Nyman. "To me, this is impeachable, to other people it's not. So, we can't focus solely on the facts." 
"How do we do this?" Cooney asked, pointing out that one person's facts are another person's fake news. "How do we fix this?"
"I think it's important to go into conversations not intending to change each other's minds," replied Nyman.
"We need to go into conversations agreeing it looks different to each of us, so how do we make this work where we don't necessarily agree ... but come to a conclusion that makes sense and will be best for the country."
And in that regard, she concluded "I think this class is more adult-like" than the adults.
By the end of class, the students voted as House of Representative members, four in favor of impeachment and six opposed.
They followed this up by voting as Judiciary Committee members, 10 to zero in favor of sending the impeachment investigation to the full House floor.
Following their votes, the students asked Cooney to weigh in.
"Based on what I have seen right now, I would vote to impeach," he said.
After the students left, he talked about his intent in discussing hot topics like this in his News and Views class.
"My biggest hope is simply to encourage them to analyze the facts and disregard their personal feelings and to realize there is a lot at stake."
Overall, "I want them to become objective American citizens and voters."
Get local news delivered to your inbox!
Subscribe to our Daily Headlines newsletter.