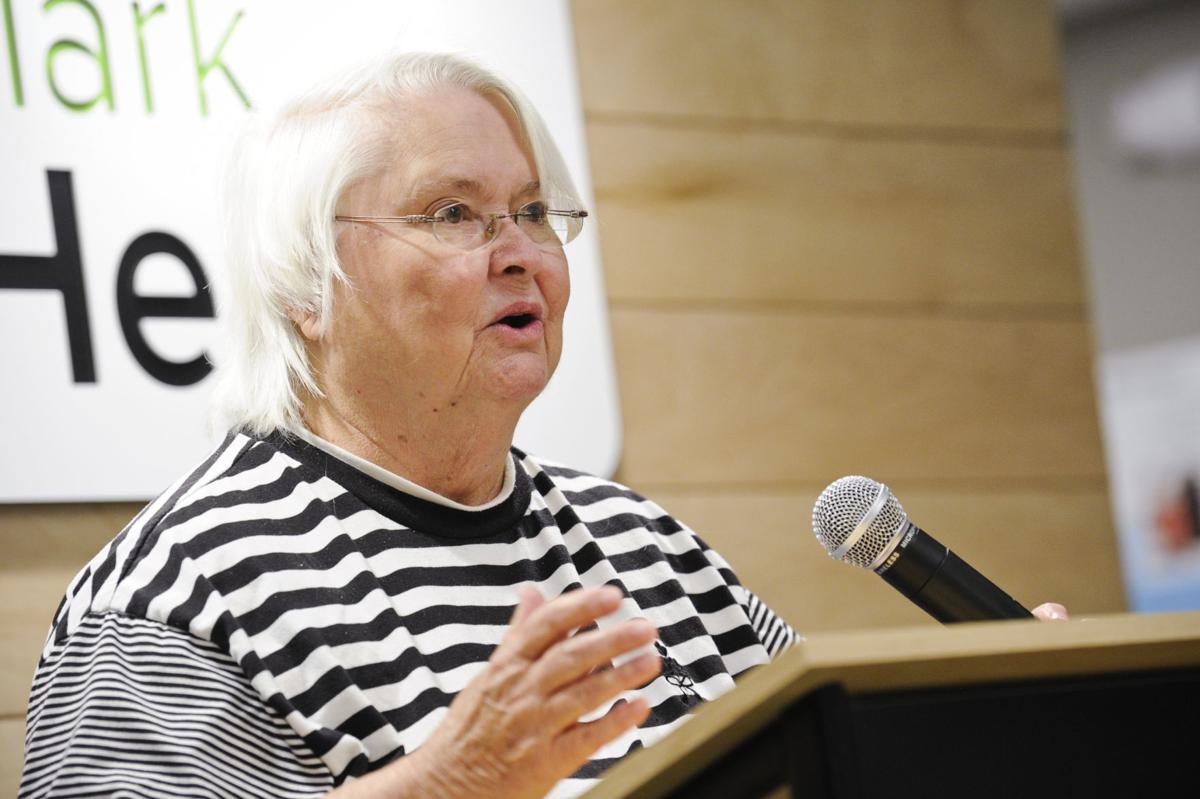 Local politicians, health care professionals and public health employees gave residents of Lewis and Clark County an ultimatum during a joint press conference Wednesday: follow public health guidelines or face the potential of another round of COVID-19 related restrictions, possibly even a second shelter-in-place mandate.
County Commission Chairwoman Susan Good Geise, Helena Mayor Wilmot Collins and Public Health Officer Drenda Neimann were among those who spoke at the event. 
They urged organizers to cancel events or at the very least keep them below 50 attendees. They also urged every county resident to maintain 6 feet of separation and wear a mask while in public spaces, but stopped short of issuing any kind of mandate.
"This event today is a request in the strongest possible terms for people to do what is right voluntarily," Geise said. "No one wants to go to a mandate. ... This is your last chance."
Neimann said her office does consider the economic effects of its mandates, which is why officials are hoping residents will "take responsibility."
She said large events are of particular concern, and Lewis and Clark Public Health is currently reviewing more than 30 plans for such gatherings in the area. The office offers guidance and help implementing strategies for keeping event attendees properly spaced.
"We have seen a wide variety of plans, and we are concerned about some of the plans that have come through," Neimann said. "Events with groups larger than 50 people should be canceled."
The press conference was prompted by a cluster of COVID-19 infections in Augusta stemming from a wedding, according to Lewis and Clark Public Health Communicable Disease Division Administrator Eric Merchant.
"All along I've said I hope we get to the point where (not following guidelines) becomes uncool," Merchant said.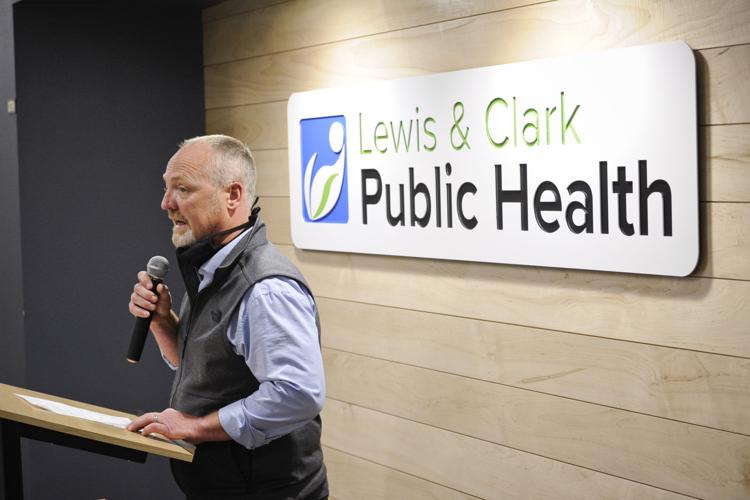 The state added another 50 new cases of COVID-19 Wednesday morning, bringing the total number of Montanans sickened by the virus to more than a thousand.
There are 336 active cases in 37 counties around Montana and 14 people are currently hospitalized, according to data reported by the state.
Lewis and Clark County reported two new cases Wednesday morning.
Despite the state reaching its highest rate of infection since the pandemic began, Merchant said he does not feel as though the county needs to take a step backward in its phased reopening, largely because health officers have learned that social distancing and face masks are effective in reducing the spread of the deadly virus.
Mayor Collins applauded his constituents' early efforts to flatten the curve, but said there is more yet to be done.
"This is a reminder to our community that we are still in phase two and we are becoming complicit," he said. "The situation in Montana is worsening, and it's time that each one of us takes up the responsibility."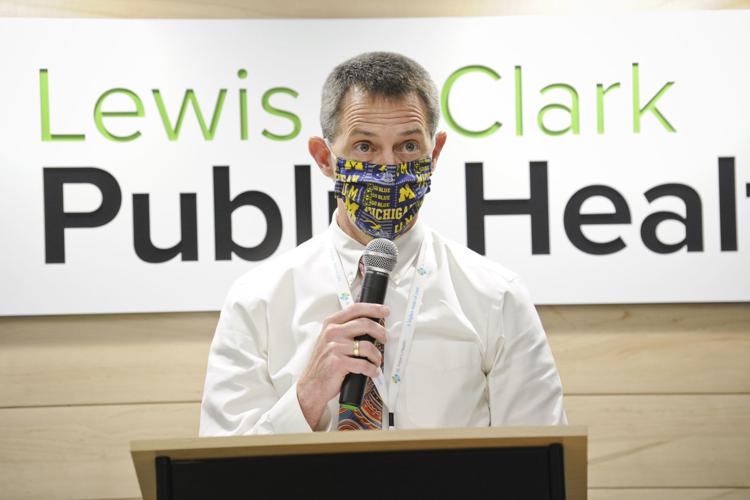 Dr. Tom Wampler of St. Peter's Health said his staff continues to prepare for a possible flooding of the local health care system, but he is confident the hospital has the resources necessary.
"Our resources are not unlimited. It's critical we re-flatten the curve," Wampler implored. "Please wear a mask in public."
Get local news delivered to your inbox!
Subscribe to our Daily Headlines newsletter.