Helena artists showcase wares
The Helena Holiday Made fair is scheduled for 10 a.m. to 5 p.m. Dec. 1 and 10 a.m. to 4 p.m. Dec. 2 at the Lewis & Clark Fairgrounds. The event will showcase a curated collection of more than 200 local and regional artists. You can expect to see everything from affordable functional works of art to fine heirloom pieces, as well as watching our artists in residence show you a little of how it is all done. Family friendly activities include a coloring contest, hands-on projects at our nonprofit booths. Free pictures with Santa from noon to 2 p.m. Sunday.
Artist to hold holiday sale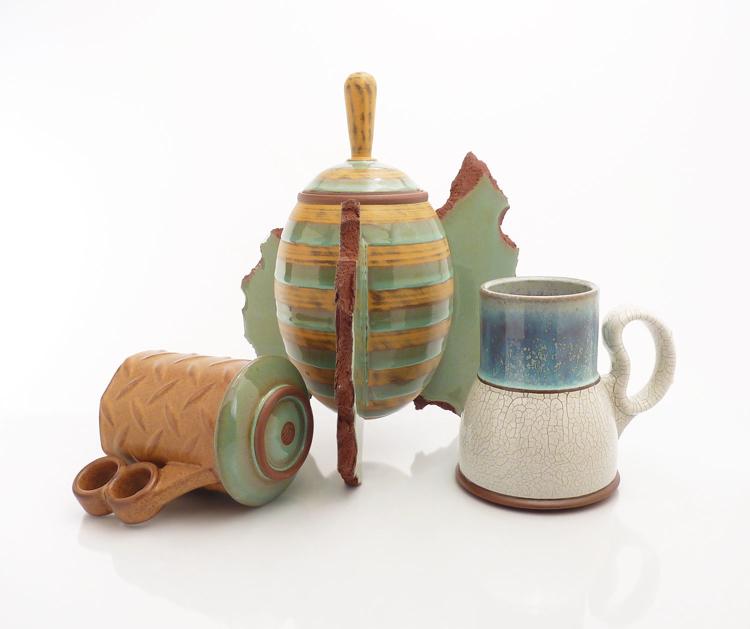 Eric Van Eimeren will be holding his holiday pottery sale this weekend in his home showroom at 1621 University St. This three-day event features a large selection of unique pottery gifts, including mugs, bowls, plates, jars and more. Find the perfect gift, or just score a little something for yourself. Sale hours are: 5 to 8 p.m. Friday, Nov. 30, 10 a.m. to 5 p.m. Saturday, Dec. 1, 10 a.m. to 5 p.m. Sunday, Dec. 2, or by appointment, 406-459-7789.
Gallery presents gift show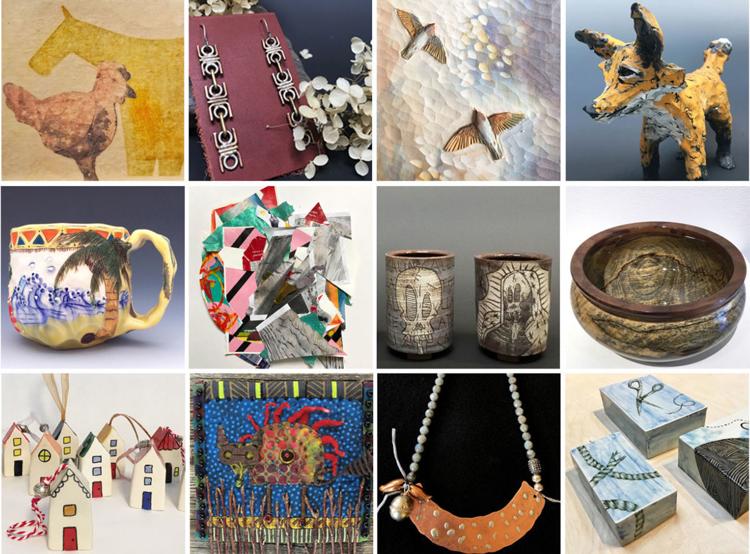 1+1=1 Gallery presents the annual Small Works Gift Show with small and affordable artworks by 36 local and regional artists. Tiny paintings, small sculptures, wood carvings, encaustics, clay, mixed media, handmade jewelry, small framed drawings and etchings, holiday ornaments and loads of artist-made greeting cards. The gallery is holding a festive open house from 5 to 8 p.m. on Nov. 30. Enjoy hot beverages and homemade desserts while you find the perfect holiday gifts. The 2018 Small Works Gift Show runs through Dec. 24 at 434 N. Last Chance Gulch. Winter hours: 11 a.m. to 6 p.m. Tuesday through Friday and 11 a.m. to 5 p.m. Saturday. Closed Sundays and Mondays, with the exception of 11 a.m. to 5 p.m. Dec. 23 and 24.
Free Ceramics holding sale, open house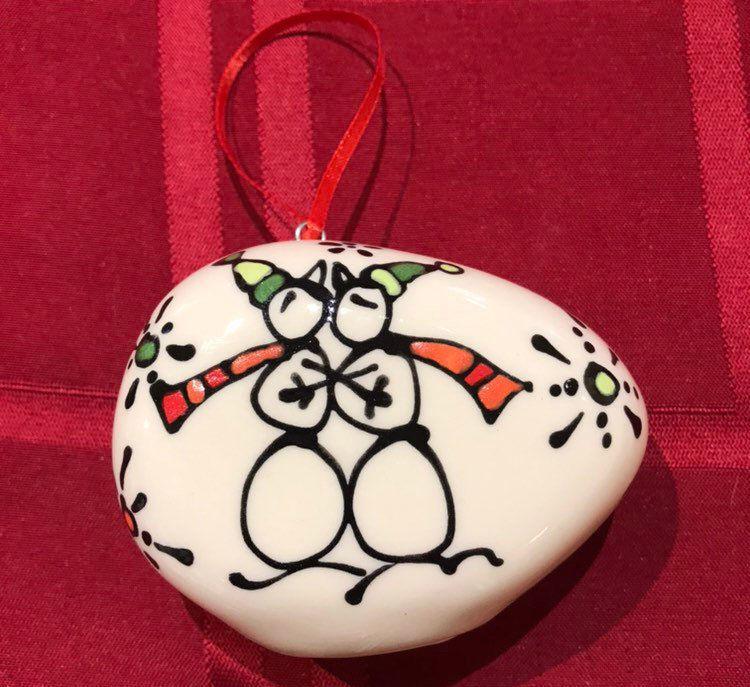 Free Ceramics is holding its holiday sale and studio tour from 6 to 8 p.m. Friday, Nov. 30. The studio is at 650 Logan St. Additional hours are 10 a.m. to 5 p.m. Dec. 1 and 2. The show features: Sky Angove, Tad Bradley, Carolyn Caldwell, Theresa Cardiello, Kathleen Ely, Judy Kline, Noreen Lehfeldt, Scott Walter, Emily Free Wilson and Maura Wright. There will be ceramic pottery, paintings, quilts, woodwork, jewelry, cards and much more. To celebrate 15 years of holiday sales, purchase a $10 raffle ticket to win a place setting of 10 valued at $1,250.
Shop sixth annual Winterfest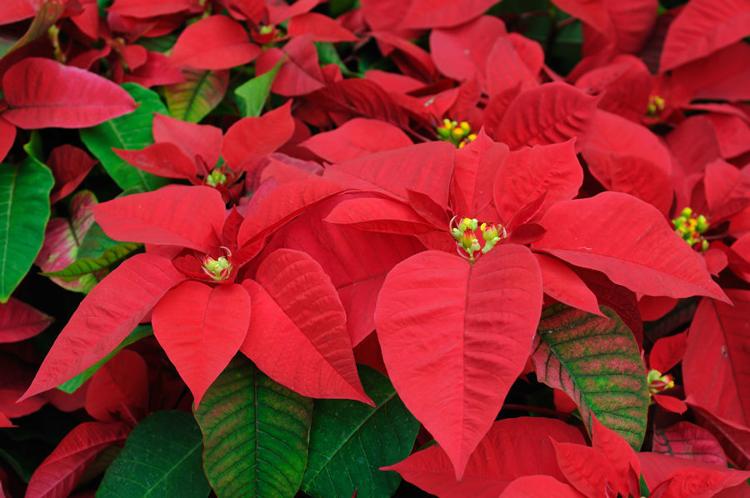 West Mont Flower & Trading Co. is holding its sixth annual Winterfest from 10 a.m. to 2 p.m. Saturday, Dec. 1. Enjoy complimentary refreshments while you shop for your fresh holiday wreath, poinsettia or floral arrangement. Kids can visit Santa 10:30 a.m. to 1:30 p.m. Call 406-447-3123 for information. West Mont is located at 3150 Mitchell Ave.
Woodcarvers holding ornament sale
Helena Woodcarvers will be selling hand carved ornaments at the senior citizen dining room, Neighborhood Center, 200 S. Cruse, from 9 a.m. to 2 p.m. Dec. 6. This is a benefit for the Neighborhood Center for the use of the dining room for the Thursday carving group. Members will also have a display to show some of their other carvings. Call 406-447-1680 for information.
Holiday fun in Townsend
Townsend's annual Winterfest and Christmas Stroll is from 1 to 7 p.m. Saturday, Dec. 1, in downtown Townsend. There will be food, drinks, human foosball, Santa sleighbed races, best dressed kid elf contest and more.
Festival of Angels at St. John's
St John's Lutheran Church is holding the Festival of Angels at 9 a.m. Saturday, Dec. 1, in the Fellowship Hall. This year's event features a Scandinavian bakery of holiday treats, craft fair and a raffle for a quilt. A luncheon of Swedish meatballs, scalloped potatoes, vegetables, salad and pie will be offered for $12 starting at 11:30 a.m.
"Grandma's Attic" (rummage sale) will also be featured with proceeds going toward the church youth ministry. All members of the community are welcome to come and share in the holiday spirit. For more information, contact the church office between 9 a.m. and 1 p.m. at 406-442-6270. St. John's Lutheran Church is located at 1000 Helena Ave.
Visit with reindeer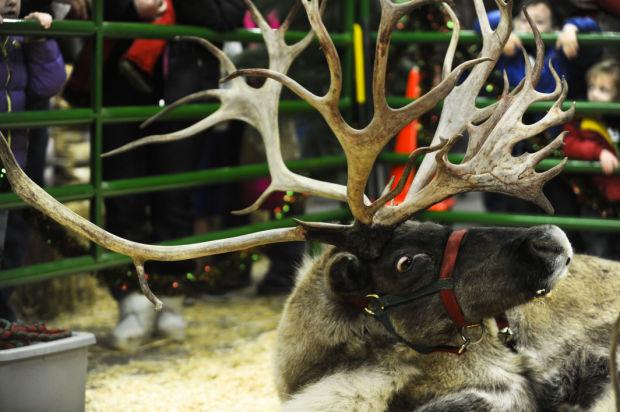 Visit live reindeer from 11 a.m. to 4 p.m. Saturday, Dec. 8, at Murdoch's, 3050 N. Montana Ave. While you're there, write a letter to Santa and pick up some magic reindeer snacks.
Learn about injured animal care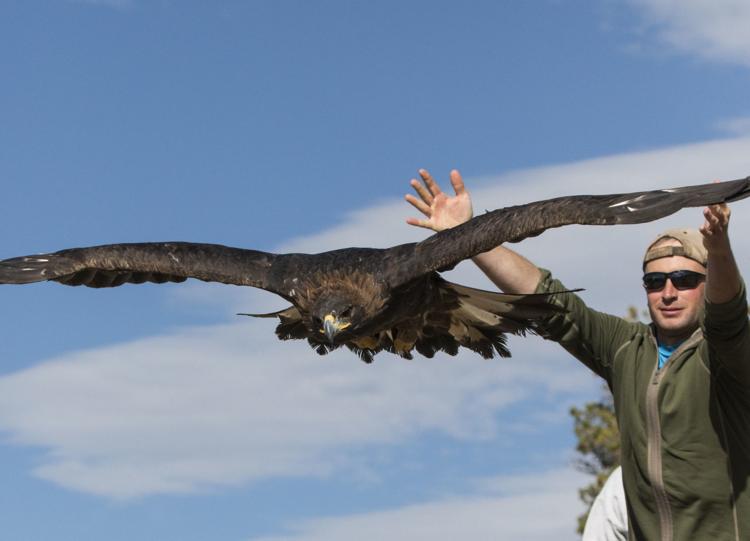 Join Lisa Rhodin at 7 p.m. Tuesday, Dec. 4, at 2668 Broadwater Ave. as she explains the concept and history of wildlife rehabilitation using what they do at Montana Wild as an example. Rhodin will describe what to do when you find an injured bird/mammal and will explain the process that the staff goes through to figure out what has happened, how they will treat the animal and what happens next. She will bring some of the ambassador birds from the Wildlife Center as examples of rehabilitation.
Helena band to play Lewis & Clark
Helena's own Vinyl City will play at 7 p.m. Thursday, Nov. 29, at Lewis & Clark Brewing Co., 1517 Dodge Ave. Vinyl City is an energetic six-piece band hailing from the Capital City. They enjoy performing a wide variety of music -- '60s through '90s classic rock; blues; Americana; pop and a hint of country. There is no cover charge.
Big band swings into Eagles Lodge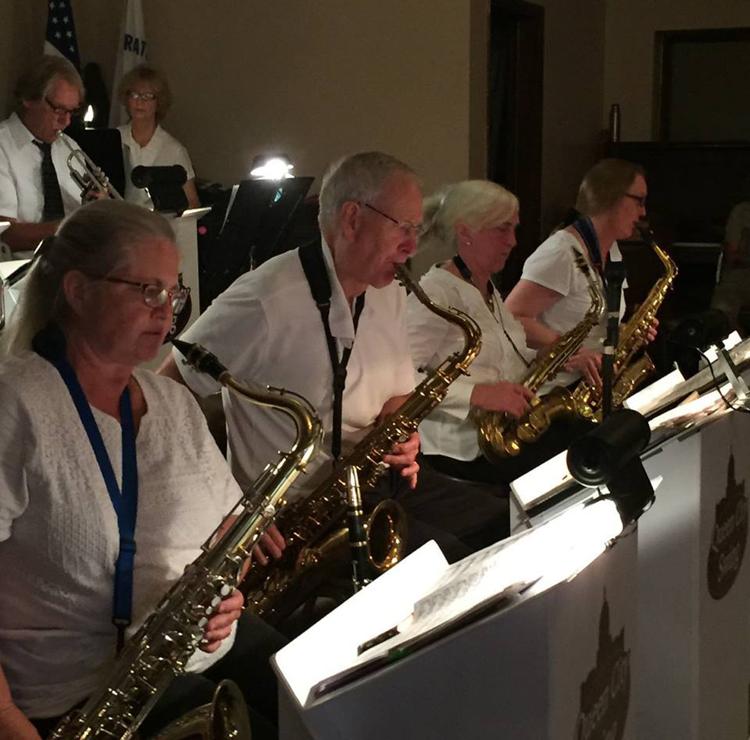 The Queen City Swing Band will play from 8 a.m. to 10 p.m. at the Eagles Lodge 4040 on Friday, Nov. 30. This is a 10-piece band playing favorite big band music. The Lodge is located at 801 N. Fee St. There is no cover charge.
The Two Tracks belt it out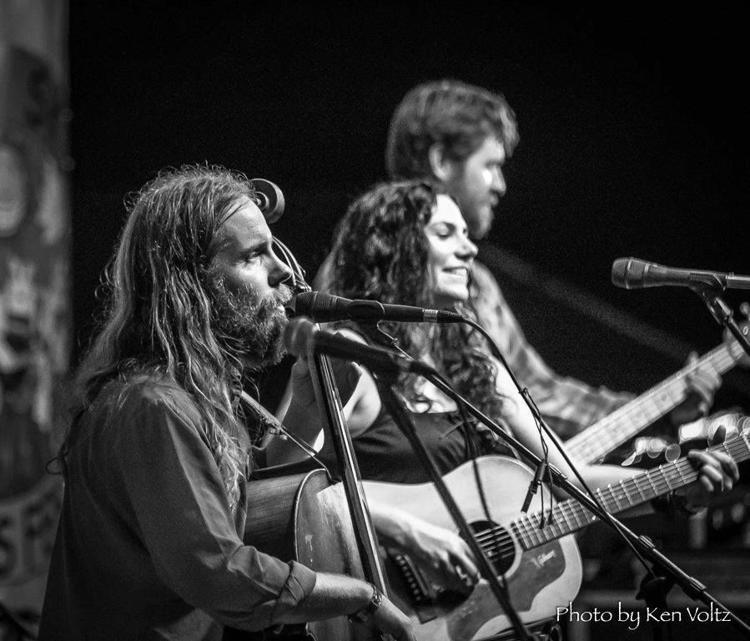 The Two Tracks will take to the stage to belt out their songs of heart-felt emotion at 7 p.m., Nov. 30, at Lewis & Clark Brewing Co., 1517 Dodge Ave. There is no cover for the show. Based out of Wyoming, they've begun touring nationally on the success of their Postcard Town album. Their harmony-rich songs often add cello to a solid groove, creating a unique ambiance that's all their own.
Music makers hail from Helena
David and Deidre Casey, husband and wife singer/songwriters from Helena, will play from 7 to 10 p.m. Saturday, Dec. 1, at Lewis & Clark Brewing Co., 1517 Dodge Ave. There is no cover for the show. The duo met in college in 1991 and have seven children, all of whom beat box on road trips, and also want to form a band.
Alley Cats prowl Civic Center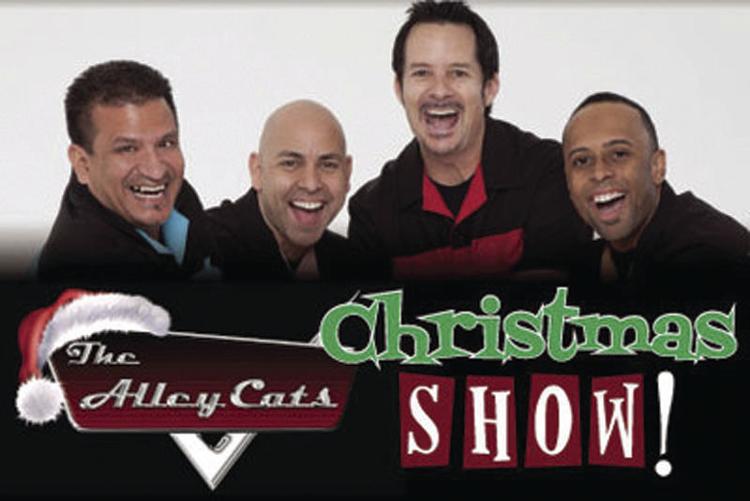 Join your friends for a Starz on Stage Christmas party 7:30 p.m. Dec. 5 when The Alley Cats from Anaheim, California, prowl into the Civic Center Ballroom, bringing with them an Ugly Christmas Sweater contest. Tickets can be purchased through the website, www.starzonstage.net, or call 406-227-9711. Admission is $32.
Theater hosts Cowboy Celtic Christmas
Dublin Gulch with Willson and McKee celebrate a joyous Celtic Christmas at 7:30 p.m. Wednesday, Dec. 5, and Thursday, Dec. 6, at The Myrna Loy. Adding to the gala spirit, The Myrna Loy will be serving mulled wine and soul cakes -- an Irish/Welsh holiday delicacy, made especially by the Helena High culinary class. Tickets are $30 and available at themyrnaloy.com, or the box office at 15 N. Ewing St. or call 443-0287.
John Floridis Winter Concert
John Floridis, Missoula guitarist and singer-songwriter, will perform a benefit concert for Family Promise of Greater Helena on Tuesday, Dec. 11, at 7 p.m. at St. Paul's United Methodist Church, 512 Logan St. Floridis will be performing an evening of acoustic guitar carols and seasonal material from Songs of Darkness and Light, featuring his finger-style acoustic guitar arrangements as well as original compositions. There is no cost for admission. Monetary contributions will be gratefully accepted at the performance.