Insufficient Funds play tonight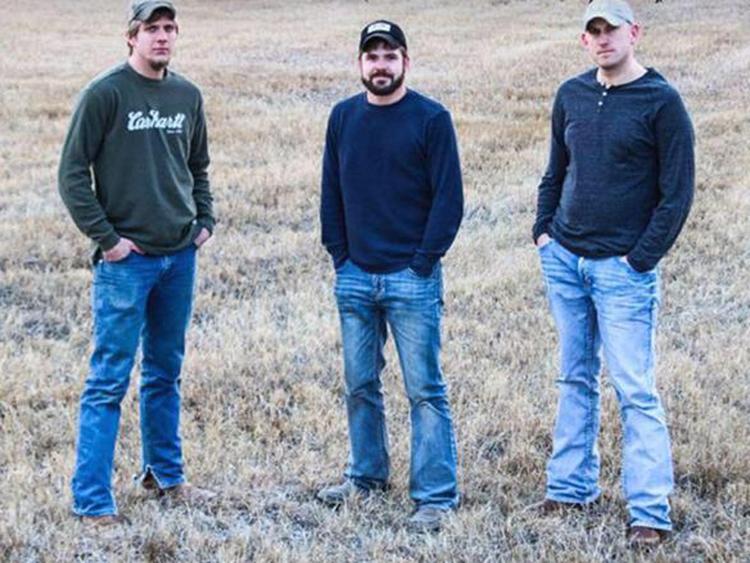 Feb. 7 at 7 p.m. Helena's Insufficient Funds Band will play at the Lewis & Clark Brewery Tap Room, 1517 Dodge Ave. There is no cover. Founding members, Matt Winters and Al Forgey set out to play the songs and recreate the sounds that were tied to their childhood memories. The result: country and southern rock standards made famous by artists like Jason Aldean, Luke Bryan, ZZ Top, Steve Miller Band, The Kentucky Headhunters, Stevie Ray Vaughn to name a few. 
Lewis & Clark hosts Ocelot Wizard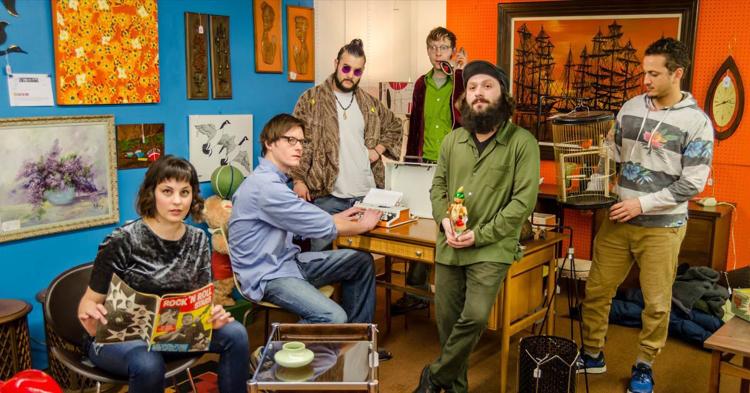 At 7 p.m. Saturday, Feb. 9, Missoula's Ocelot Wizard will take the stage at Lewis & Clark Brewery Tap Room, 1517 Dodge Ave. There is no cover. Ocelot Wizard is a blend of different genres and influences. Some songs are rocky, jazzy, funky, folky, hip hoppy, atmospheric --warm guitars, shredding keyboards, complicated rhythms, deep funky bass, catchy melodies, haunting harmonies. Some songs will make you groove and others will make you just want to sit and listen. 
Banjoist Jayme Stone at The Myrna Loy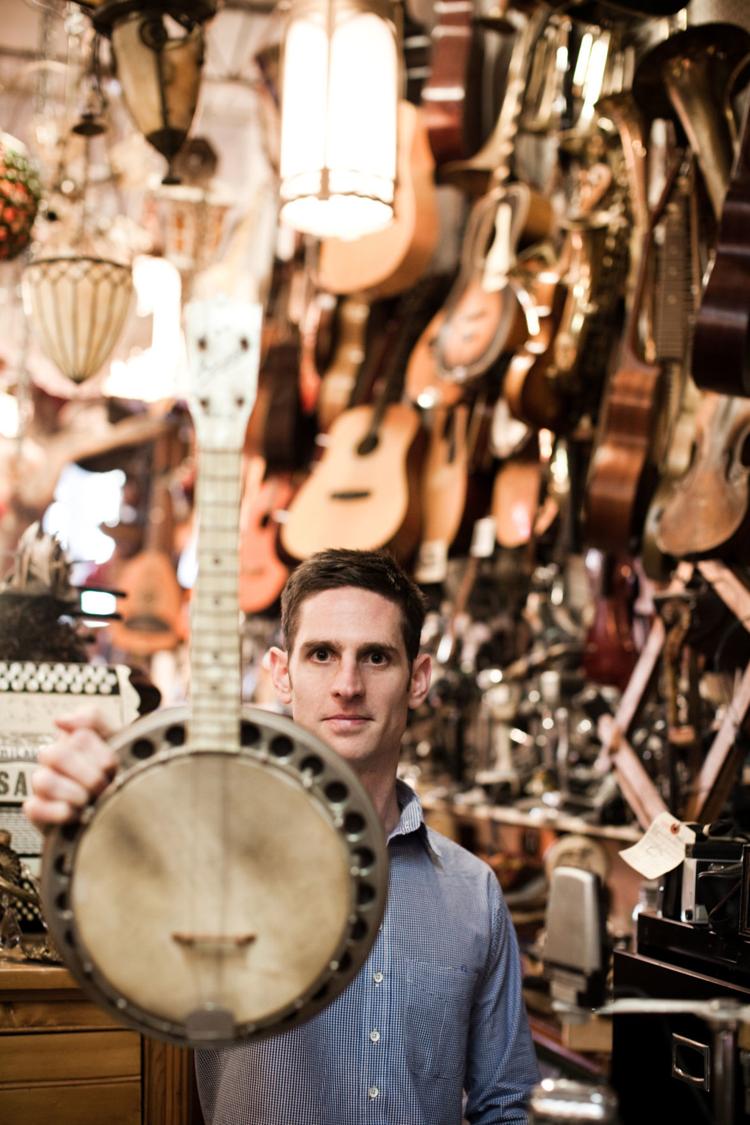 "Unvarnished music from the people," is how award-winning banjoist Jayme Stone likes to describe the music he and his oh-so-versatile band will perform at "Jayme Stone's Folklife" concert 7:30 p.m. Wednesday, Feb. 13, at The Myrna Loy. Joining him are band members Moira Smiley (voice, accordion); Sumaia Jackson (fiddle, voice); and Joe Phillips (bass, voice). Tickets are $30 general, $20 students and available at themyrnaloy.com, or the box office at 15 N. Ewing St. or call 406-443-0287.
Damon Johnson to play brewery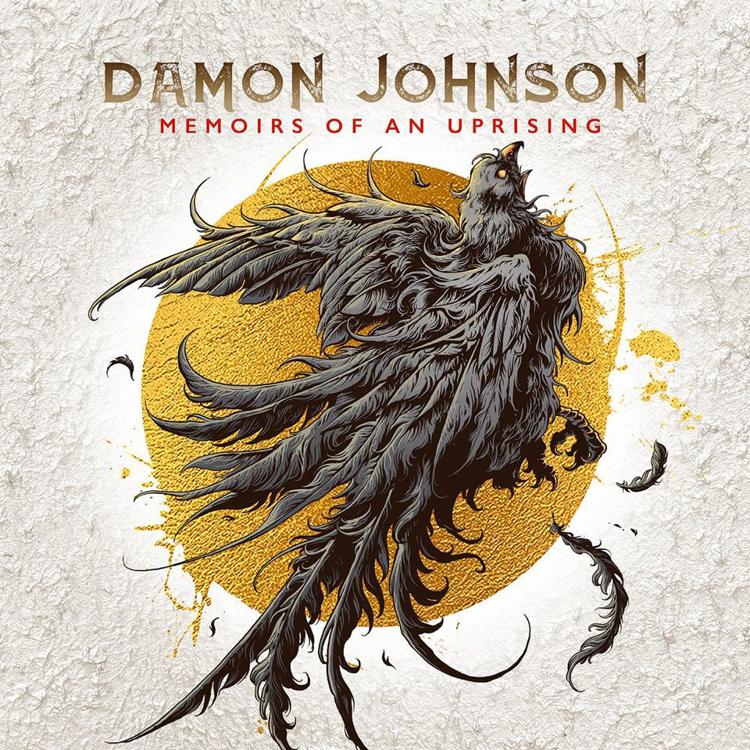 Damon Johnson, from Thin Lizzy, Alice Cooper and Black Star Riders, will play an acoustic solo show 7 to 11 p.m. Thursday, Feb. 14, at Lewis & Clark Brewing Tap Room, 1517 Dodge Ave. Tickets are $10 each or $30 for four. Johnson toured the world for several years as guitarist for Alice Cooper between 2004 and 2011, and also contributed songwriting to Alice's albums 'Dirty Diamonds' and 'Along Came A Spider.'
Starz on Stage dinner show
Spectrum's Las Vegas doo wop, Motown music and award-winning show is coming to Helena's Starz on Stage on Thursday, Feb. 14 as a Valentine evening celebration in the Helena Civic Center Ballroom, 340 Neill Ave. Dinner service will be available prior to the concert. Pre-paid dinner reservations are due Feb. 7. Doors open at 5:45 p.m., dinner and bar service begin at 6, showtime is 7:30.
A dinner-show package for two is available for $105. Single show tickets are $33. Tickets can be purchased through the website, www.starzonstage.net, or call 406-227-9711.
Join Helena Contra Dance
Join Helena Contra Dance on Saturday, Feb 9, to dance to the lively tunes by David Casey feat. Luke Michelson. The dance begins at 7:30 pm with a workshop. New dancers are encouraged to attend this workshop. Helena Contra Dancers dance at Free Ceramics Studio, 650 Logan St., just off Helena Avenue. For information, call Amie Butler 406-438-5819.
'Blue Stockings' at Carroll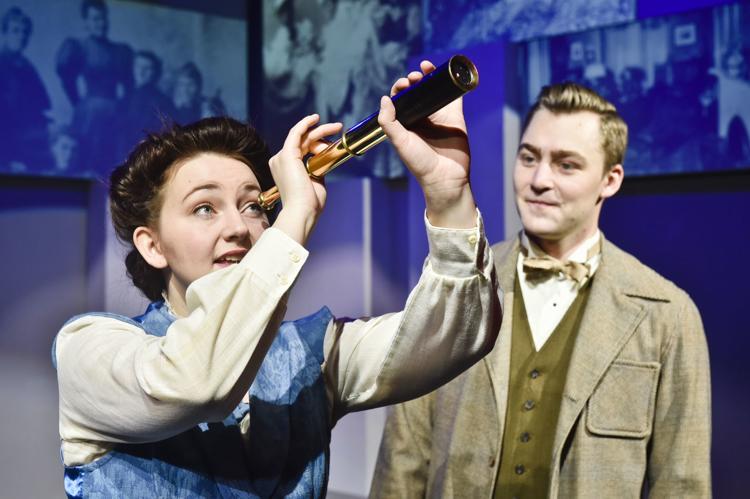 Carroll College Theatre is producing the play "Blue Stockings" by Jessica Swale.
This a moving play about the first women to attend classes at Cambridge as part of their education at Girton College in 1896. "Blue Stocking" is a derogatory term for an intellectual woman used commonly in the late nineteenth century before women were considered fit for college education.
In this play, a group of talented young women attending Girton College campaign to be allowed to attain formal degrees, along with their male colleagues, after passing the Tripos exams. The play takes place in England, amidst a backdrop of the rise of feminist ideas such as equal education, voting rights for women, and female bicycle riding.
Shows will be at 7:30 p.m. Feb 8, 9, 14, 15 and 16. There is one matinee at 2:30 p.m. Feb. 10. All performances are in the Flex Theatre, lower level of the Campus Center. Tickets are available at the door or online. Tickets are $15 for general admission, $10 for students and seniors, $5 for children 12 and younger, and $5 with a current Carroll College ID.
'Letters Aloud' at The Myrna Loy
So what did the famous say in their letters -- back when they were still nobodies?
Hear the words of such luminaries as David Bowie, Tom Hanks, Emily Dickinson, Stephen King, Harper Lee and John Cleese.
They're but a few of the famous people's correspondence highlighted in a performance of "Letters Aloud," 7:30 pm Thursday, Feb 7, at The Myrna Loy.
"Letters Aloud" creator and theater artist Paul Stetler hosts the show, featuring two actors, a musician and an accompanying slide show of the famous and images of their letters.
Tickets are $20 general admission, $15 students and are available at themyrnaloy.com, or the box office at 15 N. Ewing St. or call 443-0287.
Paint the Town Pink event is Saturday
You can change the lives of families in your community by attending the 17th annual Paint the Town Pink to raise funds for Florence Crittenton, a trauma responsive, relationship-based organization that provides family-centered support during critical times. The gala evening includes a gourmet dinner, cocktails, live and silent auction, plus music and dancing with Ten Years Gone. Doors open at 5 p.m., program begins at 7 p.m., Saturday, Feb. 9, at the Lewis & Clark County Fairgrounds, 98 W Custer Ave. Tickets are $125.
Shop Feb Fest for sweets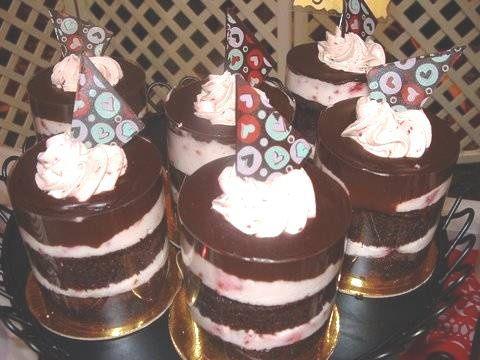 From 9 a.m. to 4 p.m. Saturday, Feb. 9, nearly 80 marketplace vendors will display their wares at the Helena Civic Center, 340 Neill Ave., for the 33rd annual Feb Fest.
Proceeds from the event will be used for continued renovation and improvement of the civic center. Admission is $3 at the door with children 10 and under admitted free with an adult.
Step'N Out for Big Brothers, Big Sisters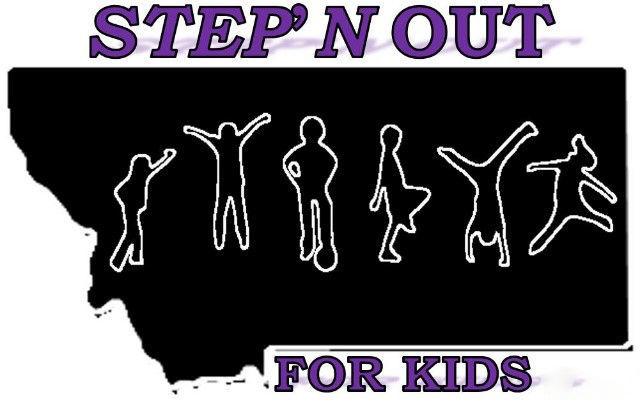 Step'N Out for Kids will be from 11 a.m. to 3 p.m. Saturday, Feb. 9, at Carroll College P.E. Center. Cost is $8 adult, $5 student and seniors, children under 3 are admitted free. This is a fundraiser with proceeds going to Big Brothers Big Sisters. Come enjoy entertainment from around the Helena area including: ATA Martial Arts, Capital City Jammers, Capital High School Cadette Dance Team, Carroll College Strings, the Creative Arts Center, Helena High School Bengals cheerleading, Helena High Bengalettes Drill Team, Helena Indian Alliance, Image Dance, Tiernan Irish Dance and Wild Cheer. There will be concessions, raffle, flower sales, silent auction, shirt sales and more.
Food Challenge aids Family Promise
Family Promise of Greater Helena is gearing up for the Comfort Food Challenge at 4:30 p.m. Sunday, Feb. 10, at the Lewis and Clark County Fairgrounds. This annual event allows attendees to sample a variety of yummy bites from the best cooks in town, including: Mackenzie River Pizza, Bert and Ernie's, The Hub, Legal Tender, Benny's Mediterranean Grill, Chili O'Brian's, Wheat Montana and Silver Star Steakhouse. Alongside these professionals are several private master chefs. The evening includes silent auction and raffle tickets. Tickets will also be sold for a chance to win a dinner ring from Diamond Dreams. Tickets are $15 and on sale at Birds and Beaslys, both Hallmark locations, or by calling 406-465-9467.
Symphony to play kids concert
Members of the Helena Symphony Orchestra continue this season's Education Concert Series with another Symphony Kids concert 10 a.m. Saturday, Feb. 9, in St. Paul's United Methodist Church, 512 Logan St. Created for children ages 5 to 10, Symphony Kids is a free 35-minute concert for audiences of all ages and their and their families. Titled "Ralph, the Runaway Rabbit," the concert features music of Dvořák, and members of the HSO led by assistant conductor Steve Olson. Complete with costumed actors and narrator, the concert explores the use of dynamics in music.
ExplorationWorks, Holter celebrate Lunar New Year
ExplorationWorks and the Holter Museum of Art are again teaming up to co-host a Lunar New Year Celebration on Saturday, Feb. 9. This family-friendly event encourages participants of all ages to learn about Asian culture and the Year of the Pig. The event will kick off at ExplorationWorks, 995 Carousel Way, at 10 a.m. and will feature pig-themed crafts and activities, including a chopstick challenge, paper lanterns and pig flags, all while gathering luck for the new year.
At noon, the giant dragon puppet will make the journey from ExplorationWorks to the Holter Museum of Art in the traditional Dragon Parade. Events scheduled at the Holter include cooking pot stickers, pig inspired art activities, Chinese calligraphy, moon cakes and more. Events wrap up at 3 p.m. Apart from the parade, all events held at ExplorationWorks are free to ExplorationWorks members, and to non-members with daily admission. All events held at the Holter are free.
Businesses hold block party
Businesses at the corner of Cedar Street and Montana Avenue are hosting Follow the Heart, a Valentine's Day block party from 4 to 7 p.m. Thursday, Feb. 7, at Just Tapped, Prickly Pear Quilts, Helena Hair and Dinners Done Right. Visit each store during the event and be put into a drawing for one of four gift baskets.
Program at Montana Wild will explore birds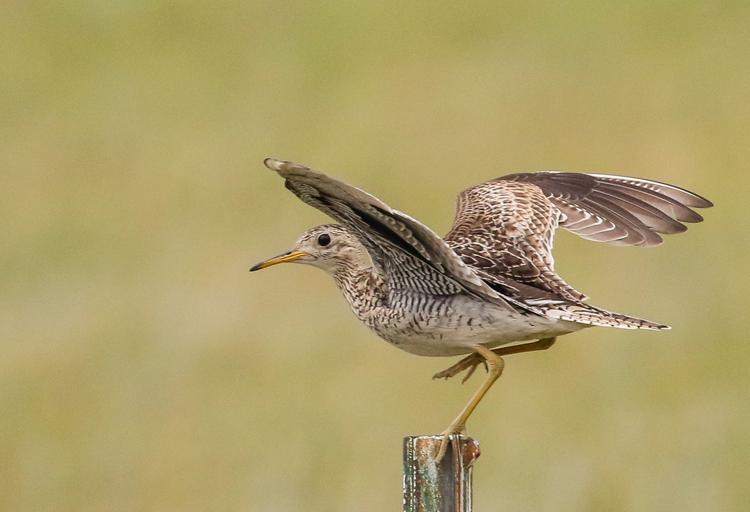 Explore some of Montana's Wildlife Refuges and Important Bird Areas with Dan Ellison as your guide 7 p.m. Tuesday, Feb. 12 at Montana Wild, 2668 Broadwater Ave. This program will take you on a tour from Medicine Lake to Stevensville, Broadus to West Glacier, and points in between. Learn where you might find a Black Swift nest, a Snowy Owl or a Broad-winged Hawk. Ellison's program provides highlights of his visits to diverse natural resource areas with photos showing the many excellent birding opportunities across the Big Sky state.
Hel'z Belles looking for new skaters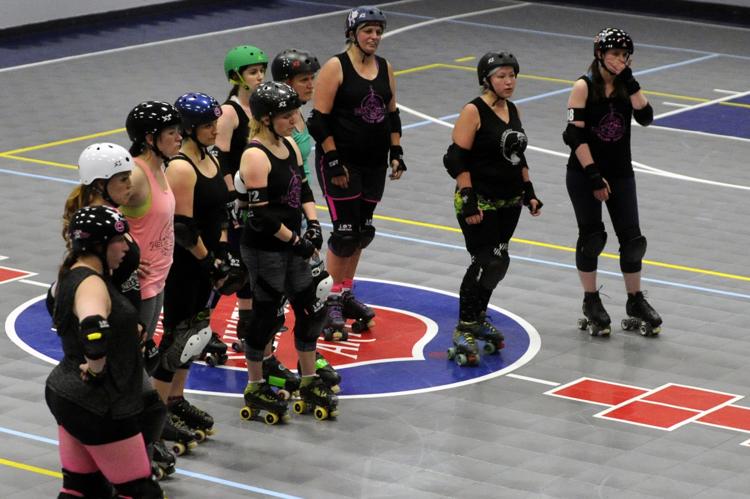 Join the Hel'z Belles league for its recruitment and sign-up event at 2 p.m. Sunday, Feb. 10, at Ten Mile Brewery. There will be experienced skaters present to answer questions. The Hel'z Belles Roller Derby League is an 18 and older women's league. They are looking for new skaters, referees, non-skating officials, and volunteers. Men are welcome to come skate. We don't currently have a co-ed team, but there are opportunities to referee and learn the game. Skating boot camp begins Feb. 21 and training will run from 5:30 to 7:30 p.m. every Thursday through April 25.
Class to study erotic crisis
A free six-week discussion class, The Erotic Crisis; Valuing the Body in an Age of Puritan Porn, will be held 7:30 to 9 p.m. Tuesdays, Feb. 12 to March 19, at the Myrna Loy, 15 N. Ewing St.
The classes, wrapped around some of Tim Holmes' award-winning Body Psalms short films, invites dialog between separate value systems–personal, corporate and religious–that each one of us engages in our own way, but that are rarely addressed together. Class size is limited; call 406-916-9266.
Bookmobile to hold writing contest

What's your favorite Bookmobile experience? Share your story and you could win a prize during the Bookmobile Writing Contest Writing prompt exercise kits are available at all Bookmobile stops. The kit includes the writing prompts and creative writing tips to help you get started in the process. Submissions will be accepted thru April 5th. All entries must be given to Bookmobile staff at any of the Bookmobile stops. The Bookmobile staff will select three entries to receive Kindle Fires. For a complete schedule of Bookmobile stops visit: https://www.lclibrary.org/188/Bookmobile.