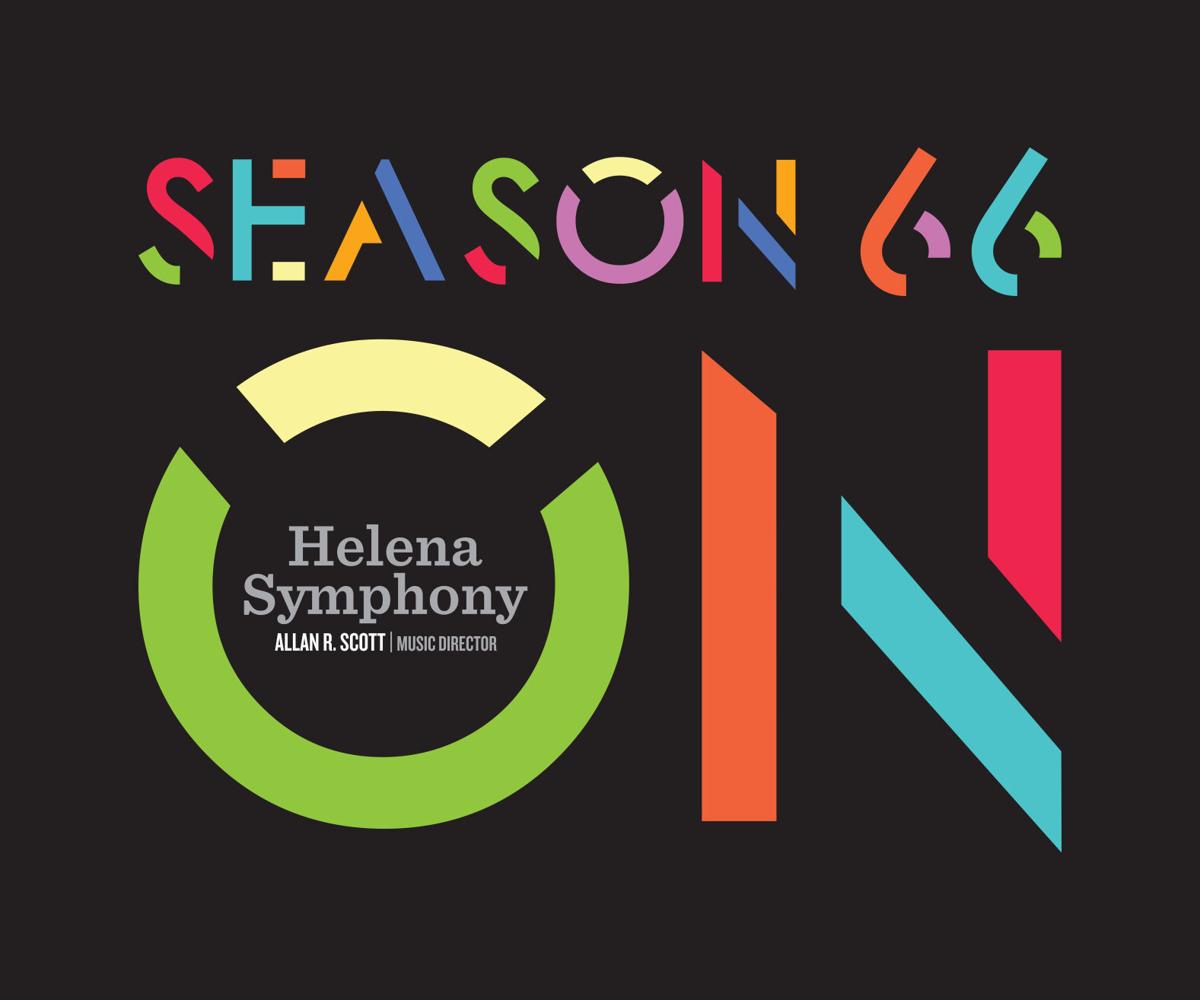 That's what Romanian cellist Ovidiu Marinescu promises listeners when they tune in for the Helena Symphony's concert 7:30 p.m. Saturday, Sept. 19.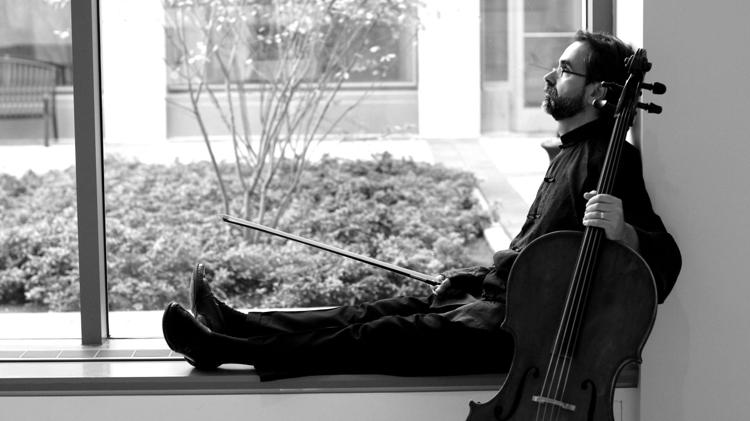 Yes, TUNE IN on YouTube using your favorite streaming device -- computer, smartphone, tablet or smart TV.
And get comfortable -- curl up on your couch, or watch from the comfort of your patio.
Saturday, Sept. 19, will be the debut of a new idea -- Season 66 -- Part One: Reimagined and Streaming ONline.
Part One of the season runs through Dec. 7. That month, the symphony will announce how Part Two of the season will proceed.
HomeStream Your Helena Symphony is presented by AARP Montana, so enjoying symphony concerts will be free of charge.
Marinescu, one of the Helena Symphony's favorite guest artists, will be playing Tchaikovsky's "Variations on a Rococo Theme" with the Helena Symphony Orchestra.
The orchestra will also perform Beethoven's high energy Seventh Symphony, as part of launching a "Beethoven 250" celebration of the composer's 250th birthday.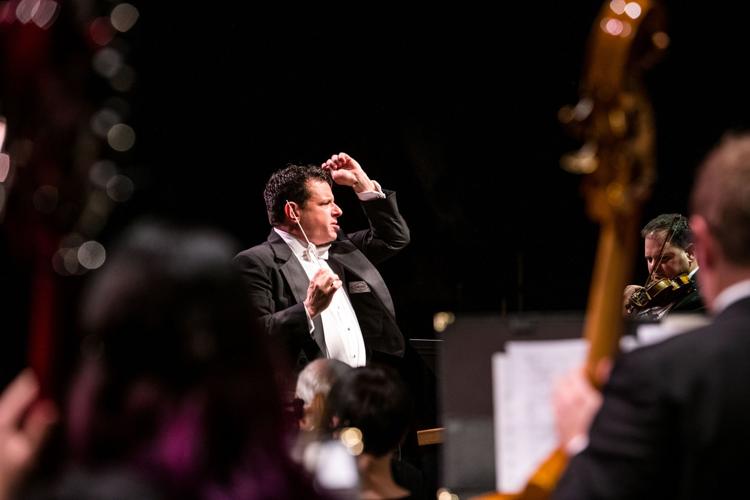 "As we all can relate during times of human suffering, such as the current pandemic, we need the sheer, raw power of explosive outbursts of joy in order to heal emotionally and spiritually," wrote Music Director Allan R. Scott in his concert program notes. "Thankfully, Beethoven's Seventh provides us that, and we are grateful."
The symphony has been working with health officials to ensure a healthy environment for the performers, staff and video crew, said Scott in a Monday interview.
There will be no audience members in the concert hall. However, five to seven video camera operators will provide close-up views of the performers, as well as backstage interviews.
Many of the musicians will be wearing face masks, while others will be separated with plexiglass barriers. The stage area is also being expanded to accommodate adequate social distancing between performers.
Scott said he knows of no other Montana symphony that is solely streaming its concerts.
The symphony wasn't willing to sit out the season to wait for the pandemic to be over, said Scott, which could take a long time.
"The Corona Virus is the reason we exist. It's why the arts exist. We're here to bring people back together. We're here to heal the community emotionally, spiritually and psychologically."
During other disasters, people could come together in a concert hall, but that isn't possible today.
Streaming the concert is not meant to replicate the concert hall experience, Scott said. It's to innovate.
"We can't let the new conditions stop what we're doing," said Marinescu in an IR phone interview from his home in West Chester, Pennsylvania.
"I'm so excited for so many reasons -- me being back to almost like my second home," he said of his upcoming trip to Helena.
"And I'm excited to be on the cutting edge of music live and arts live…. I have to say that Maestro Allan R. Scott is putting the Helena Symphony at the forefront.
While the Helena Symphony is innovating and reaching out to its audience, he said, several major East Coast organizations have gone silent and are dying.
"The new season, "We Are On," will be broadcast not only to (Helena) subscribers...but available to people all around the world.
"For Helena Symphony to be back with a bang -- a musical bang. It's absolutely fantastic!"
The Tchaikovsky work he is performing "is a jewel of a piece," he said.
"We all love Tchaikovsky. Why? Because he provides more beautiful melodies than anyone. We know his ballets -- 'Swan Lake,' 'The Nutcracker.' He almost writes ballet music in everything he does.
"And this set of variations is perhaps just that. It's a theme in a graceful rococo style, but the seven variations are actually little character pieces."
It's not an easy work for the cellist, demanding high technical skill and musical expression.
"You have to be on from the very second to the end."
The last variation is "the flashiest." "It's very engaging. It's very fast. It's very spectacular. To end the piece with thunder and lightning makes it very engaging.
"I think this piece is about enjoyment….It's a piece of candy. To me, it's the gelato. It's a fruit tart.
"I would recommend if listeners have kids, they should have a whip cream fight," Marinescu laughed with delight at the vision of living rooms across Helena splattered with whip cream. "I think that would be amazing!
"I want to emphasize that coming from the outside, I'm so impressed with what the Helena Symphony is doing."
"Check in for the concert…," he said, whether it's for a few minutes or the whole hour. "Listen live and listen local."
While people can listen to any philharmonic orchestra, "it doesn't have the same meaning as when your neighbor is on stage or your teacher from school is on stage."
YouTube streaming: Live streams can be viewed on a smartphone, tablet, laptop and desktop computers, smart televisions and televisions connected to the internet – or anywhere you have access to YouTube. Many televisions offer YouTube as an app or can be attached to another computing device to watch on the big screen. Find the link online at https://www.helenasymphony.org/ or on the symphony's Facebook page.
Get local news delivered to your inbox!
Subscribe to our Daily Headlines newsletter.