The 17th Symphony Under the Stars is back with a rock 'n' roll roar 8:30 p.m. Saturday, July 17.
Dance and sway to the beat of The Police, Queen, The Eurythmics, Sting, David Bowie, The B-52s, U2, Pat Benatar, Peter Gabriel and more.
Rebranded as the Intrepid Credit Union Symphony Under the Stars, this free community concert will likely draw a huge crowd, said music director Allan R. Scott.
The concert typically draws thousands, but was canceled last year due to the pandemic.
"I think people are excited to be back," Scott said. "We've never had the reserve seats sell that fast."
The concert is one of the big official event openings in Montana since the pandemic, said Scott.
Expect to hear some of your favorite hits from the "Totally Awesome '80s," and get into the groove -- miniskirts, BIG hair, huge ear rings, fluorescently bodacious pants and high tops, welcome.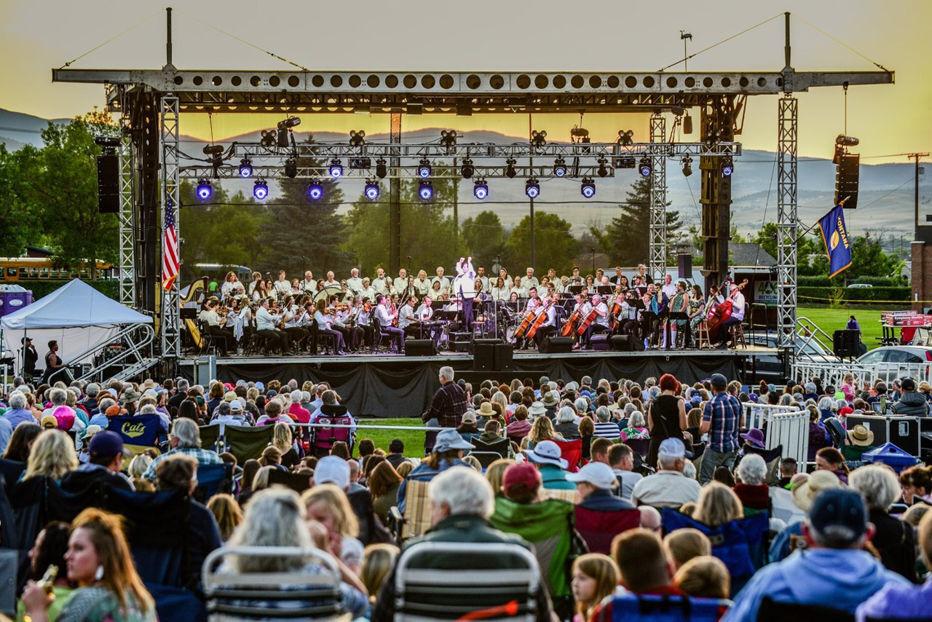 "It's just such a good opportunity to get together," said Scott. "The '80s is a great way to do it. It is such a light-hearted atmosphere. It's serendipitous that we're having it this year. We need something light-hearted."
A core group of rock singers and band members from Canada and U.S. cities are descending on the city to join 52 members of the Helena Symphony Orchestra on stage to make for a loud and memorable night of music.
Guest artists include: David Blamires, Gavin Hope, Rique Franks and Stephanie Martin, all on vocals; Paul Mutzabaugh, keyboards; Mike Pinto, guitar; Jon Paul, bass; and Dan Leali, drums.
"Peter is this amazing arranger we chose," who arranged the orchestral versions of these hit rock and pop tunes to create the "Totally Awesome '80s" program, said Scott. "He created these works, so people can relive great memories."
The first half of the show opens with U2's "Where the Streets Have No Name," and then moves on to Earth, Wind & Fire's "Let's Groove," with songs by Tears for Fears. The Pretenders, Sting, David Bowie and closes with Peter Gabriel's "In Your Eyes."
The second half opens with Queen and David Bowie's "Under Pressure," The Bangles, "Walk Like an Egyptian," and a host of other songs, closing with The B-52's "Love Shack," and fireworks finale.
Peter Brennan's business, Jeans 'n Classics, offers 40 different pop and rock music shows that he's written orchestral arrangements for -- from Queen and Led Zeppelin to The Police, The Awesome '80s, a disco show and more -- all of which have been performed by orchestras across North America.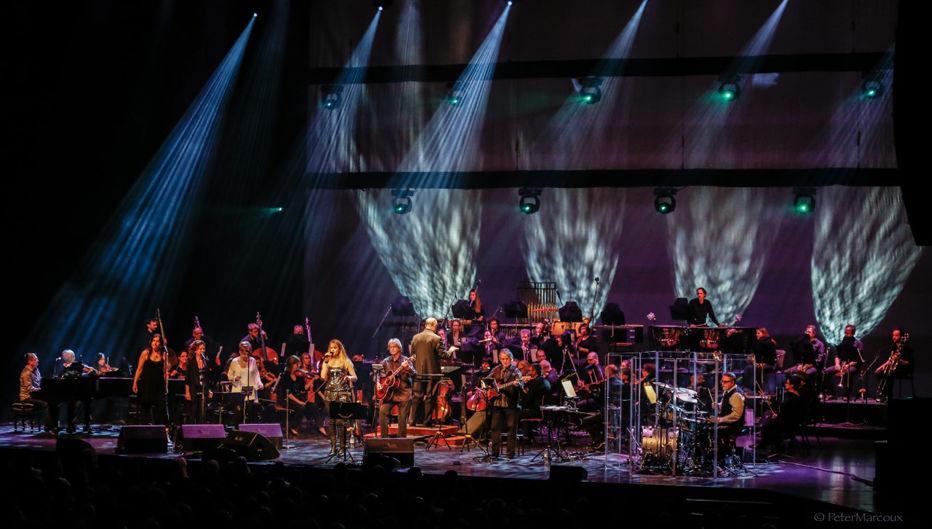 Brennan fell in love with music when he saw The Beatles on the Ed Sullivan Show as a kid, and found himself listening and playing everything from Gilbert & Sullivan to The Rolling Stones.
As a studio music producer, he arranged music for a number of bands, he said, adding in strings or brass arrangements for a work.
Then as rap and grunge became popular, Brennan saw a lot of the things he adored in music -- layers of beautiful vocals and the use of orchestral music in the studio -- were giving way to a whole different musical scene.
In the '90s an orchestra hired him to write an orchestral show of Elton John music, and it sold out, which opened his eyes to the potential of all sorts of rock and pop orchestral shows.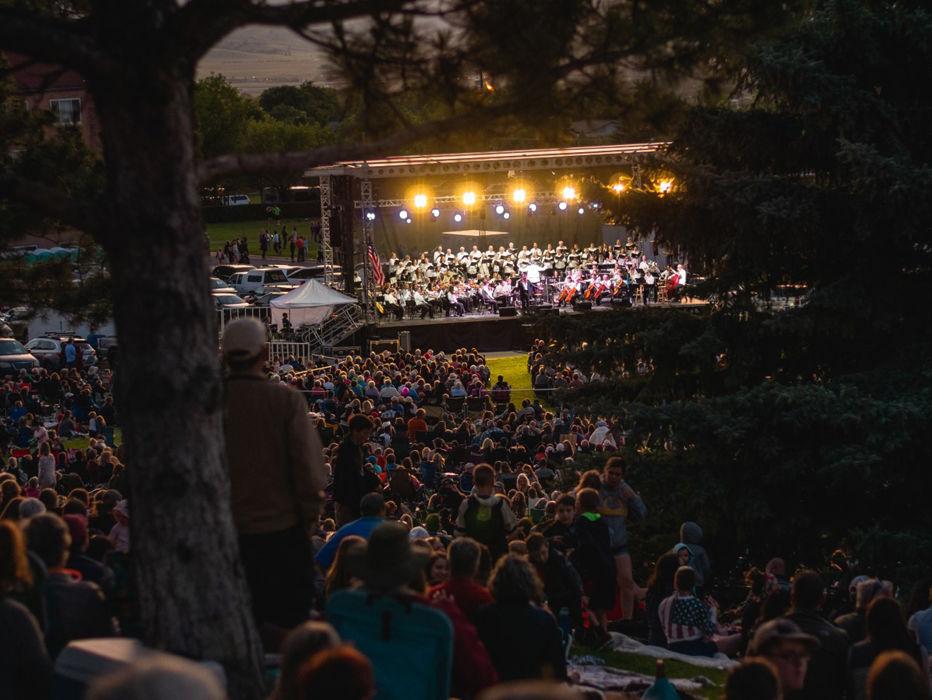 People love the idea of orchestras doing pop/rock music, Brennan said, where a great guitar solo can be backed up with a bank of violins.
The "Totally Awesome '80s" "makes you smile because there's some tunes people haven't thought of in a while," he said.
Orchestra fans are impressed to hear the orchestra playing some things they've never heard the orchestra do before.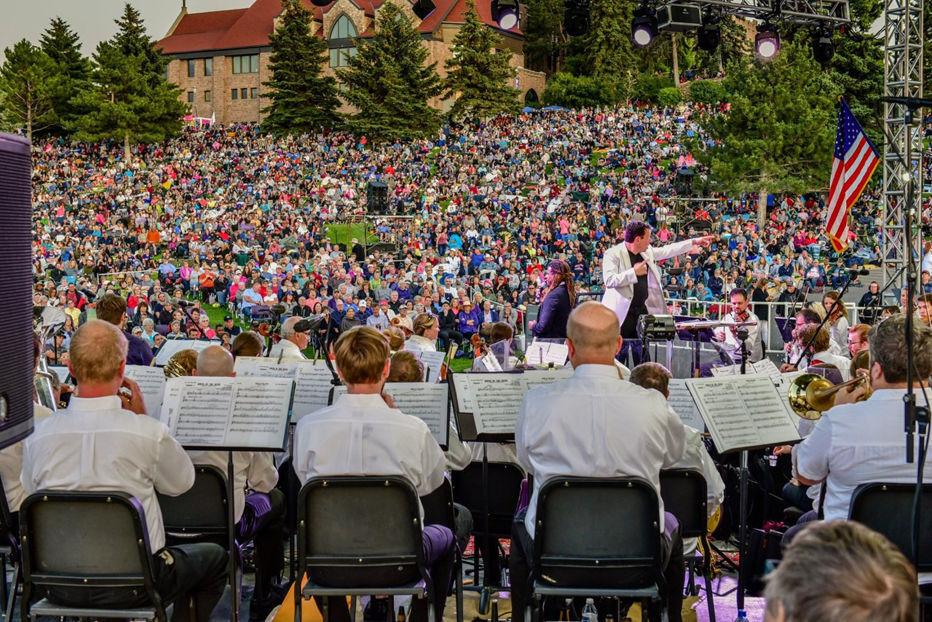 "And if you're a pop music lover and never heard an orchestra live, it's a real buzz to hear them do it.
"And you add to this the happy factor of '80s music, especially as we continue to pull out of this pandemic. Everybody needs the happy factor.
"Some of this is so danceable. It's just a lot of fun.
"The '80s is just a time of reckless, outrageous abandon.
"At an outdoor concert, the whole vibe of the whole thing will be appealing to people. They'll like it. They'll have fun with it. Also, they'll hear the orchestra wailing."
And then there's the added grand finale fireworks burning up the sky to the sounds of "Love Shack."
More concert information is available at