Eight Helena educators received a major surprise Tuesday morning as Lisa Cordingley, executive director of the Helena Education Foundation, dropped in for a surprise honor. 
Cordingley was there with fellow HEF board members to personally invite the honorees of this year's Great Conversations event in November. The educators each received two tickets to the event, where they will be honored for their contributions to Helena Public Schools. 
"It's called 'Lets Talk About Great Teachers,'" Cordingley said. "We do this in conjunction with Great Conversations."
Cordingley said "Let's Talk About Great Teachers" is different from the Distinguished Educators awards because educators are nominated by parents, administrators and fellow educators rather than students. She said this is a way to listen to educators' peers to find out who is doing great things in the district.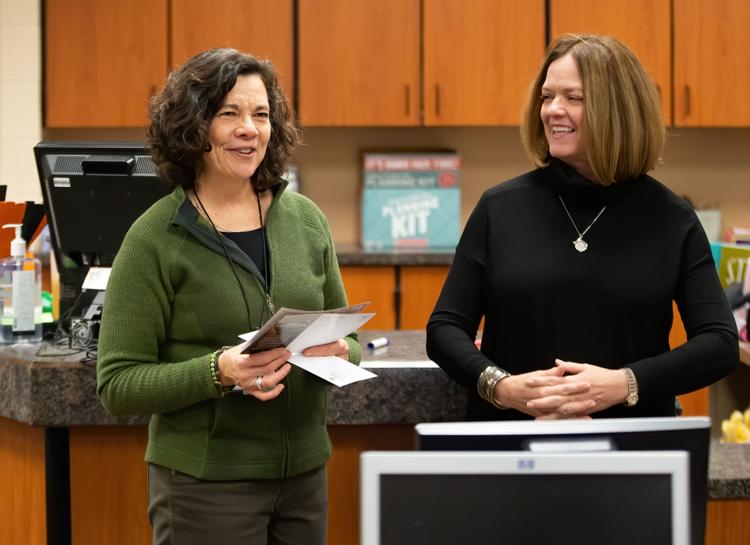 Laura Trapp, Rossiter Elementary School's librarian, was one of the honorees this year. Trapp has been a librarian for 15 years and was previously a classroom teacher for 17 years. 
"This is so different because you get to know all the teachers and all the staff," Trapp said. "This includes working with your fellow staff members."
It's through this process that Trapp made her impact and was brought to HEF's attention. Trapp said she has to find out what Great Conversations is all about because she's never been before. Cordingley didn't say why exactly Trapp was nominated, because she wants to save that conversation for the event. 
"Each is extraordinary in their own way," Cordingley said. "Whether that's someone like Kayla Ryan at Bryant Elementary School, who is constantly applying for HEF grants for her students, or someone like Melody Wall at Four Georgians Elementary School, who has no direct interaction with HEF but brings a level of professionalism that has impressed her peers."
Wall, who has spent 18 years teaching kindergarten and 16 years at Four Georgians, was choked up when Cordingley told her she would be an honoree at the event. 
"This means so much to me. Thank you so much," Wall said. "This is such a cool surprise and I never expected this, but it really does take a team to be an awesome teacher."
You have free articles remaining.
Wall is someone who loves teaching kindergarten. In her time as a teacher she has never taught another grade level. 
"I love being able to wake up every day and work with these kids," Wall said.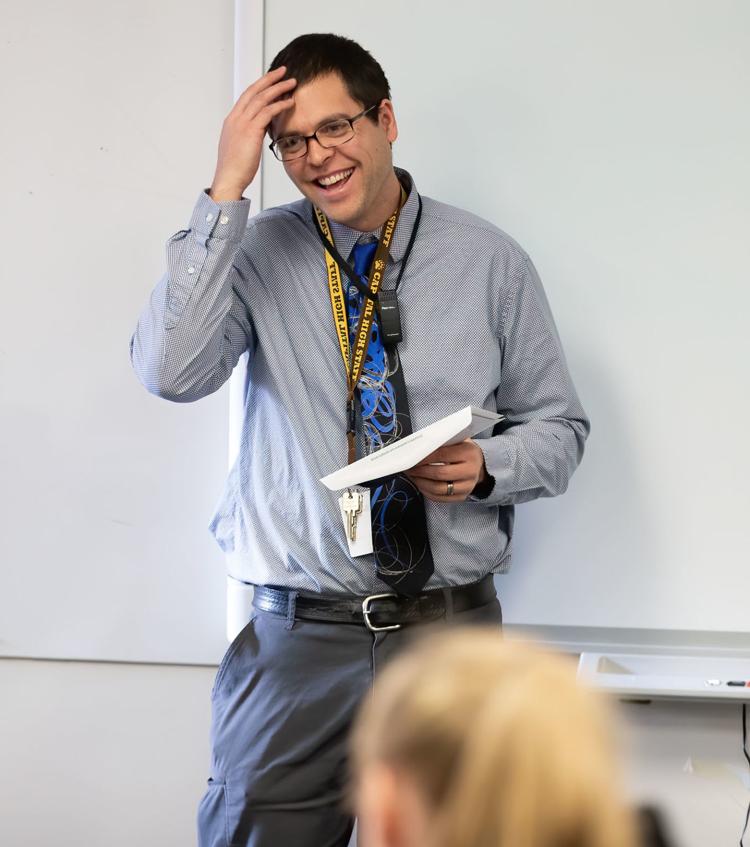 Capital High School was the only school with two honorees, counselor Jeramie Robinson and math teacher Jake Warner. Coincidentally, it was Warner's birthday and his class sang Happy Birthday to him when he was announced as an honoree. 
"They are a service to our students and our district," said Brett Zanto, CHS principal. "Whether it's Jeramie in counseling or Jake in math."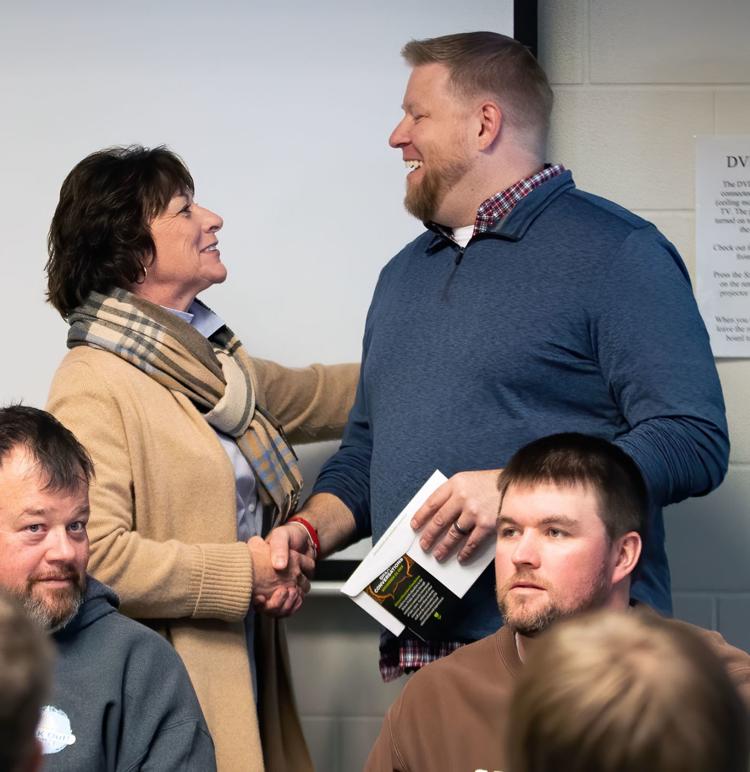 Other honorees include JoAnn Didrikson, a librarian at Helena High School, Cal Boyle, principal at Helena Middle School, and Bob Tipton, CR Anderson Middle School's longtime math teacher. 
The school district's Superintendent Tyler Ream said "Let's Talk About Great Teachers" is an annual highlight for him because it provides the community with an opportunity to recognize outstanding educators.
"The Helena Education Foundation does a great job of constantly elevating and recognizing education as an absolutely vital profession," Ream said. "The educators selected this year are truly extraordinary and it gives us great joy to simply say 'thank you.'"
The Great Conversations event is scheduled for Wednesday, Nov. 20. Cordingley said the sponsor for honoring these educators is Ballweber and Ostby Orthodontics. 
Great Conversations gives attendees from the community a chance to take part in 36 different conversations, all with an expert on hand. Topics for conversations include tattoos in culture, wildlife management, cocktail crafting, film in Montana, work/life balance, consumerism in the digital age and gene therapy. Tickets to the event can be purchased online at hefmt.org.