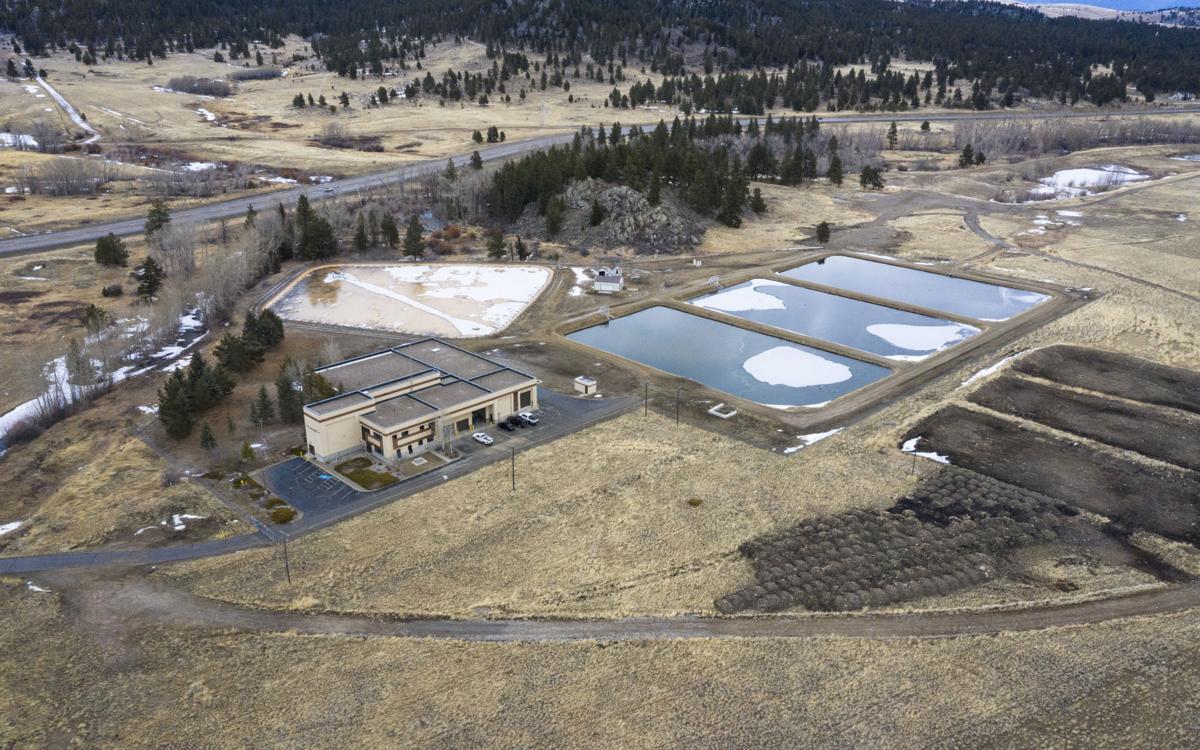 Helena, like many municipalities across the United States, is grappling with aging infrastructure and could be facing more than $6 million in water system upgrades over the next five years.
The City of Helena contracted with third-party consultants Advanced Engineering and Environmental Services Inc. in early 2019 to conduct a study of the city's water distribution and storage system, the results of which, delivered to the city commission in March, detail an undersized and aging patchwork of plumbing as well as a laundry list of recommendations for city leadership to consider.
According to the AE2S report, about 34% of the city's 233 miles of water pipes are 6 inches in diameter or smaller, resulting in pressures exceeding 100 pounds per square inch.
"Currently, about 60% of your distribution system operates at a pressure of 100 psi, which is relatively high," AE2S representative Nate Weisenburger told the city commissioners during his presentation of the study's findings at the March 17 city administrative meeting.
The study also determined nearly 40% of the city's pipes are more than 50 years old, and about 15% are more than 75 years old.
By considering a number of factors such as age and material of the pipes as well as what the pipes connect to, the report determined the likelihood of failure and the consequence of failure for every segment of pipe to form a risk assessment.
That risk assessment noted about 16 miles of pipe spread out across the city but largely concentrated in the downtown and Westside areas are at "High" to "Extreme" risk. Another 67 miles of pipes were listed as "Medium" risk.
Uneven pressure across the distribution system coupled with aging and undersized cast iron pipes has resulted in poor fire flow, or the amount of water available at any given hydrant for the purposes of fire protection.
Dozens of fire hydrants along the city's southern boundary, at the higher points of elevation in the mostly gravity-fed system, were found to be below the city standard of 1,750 gallons per minute.
"We do have some sections of town that are under what we are considering acceptable fire flow. It's not that it is bad, it is just our current standards, and a lot of the area was developed with other standards," Helena's Public Works Director Ryan Leland told commissioners. "We have not been neglecting it over the years. It's just that standards change as houses improve, bigger areas, more growth. So I wanted to put that into a little bit of context."
Per the city's contract with AE2S, the consulting firm also helped the city develop an update to its water master plan and offered long- and short-term recommendations.
"A lot of the improvements we recommend are intended to address some of the poorer or deficient areas with respect to fire flow," Weisenburger said.
According to the master plan's executive summary, the "large amount of old cast iron pipe throughout the system will require a concentrated effort to replace before the aging material creates a maintenance burden for the City. Replacing old cast iron pipe will also improve fire flow capacity."
The master plan's five-year capital improvement plan recommends 15 system improvements that total an estimated $6.795 million, including an approximately $2 million water main replacement between the Missouri River Treatment Plant and Helena Regional Airport.
Other projects on the list include an approximately $724,000 water main replacement on Breckenridge Street west of Montana Avenue and a projected half-million-dollar replacement of pipes on North Davis Street and Livingston Avenue.
City Commissioner Heather O'Loughlin inquired about potential avenues for financial aid such as the Treasure State Endowment Program or Community Development Block Grants.
Leland said while those programs are geared more toward rural communities, having the water master plan in place better positions the city to compete for such funding.
"I wanted to get this document completed, so then we can take it forward to the federal government and state government and have a better case to be able to go forward with it," he said. "We've done our research. We've put in the time and have a plan to be able to go forward and have a better case to actually get that money."