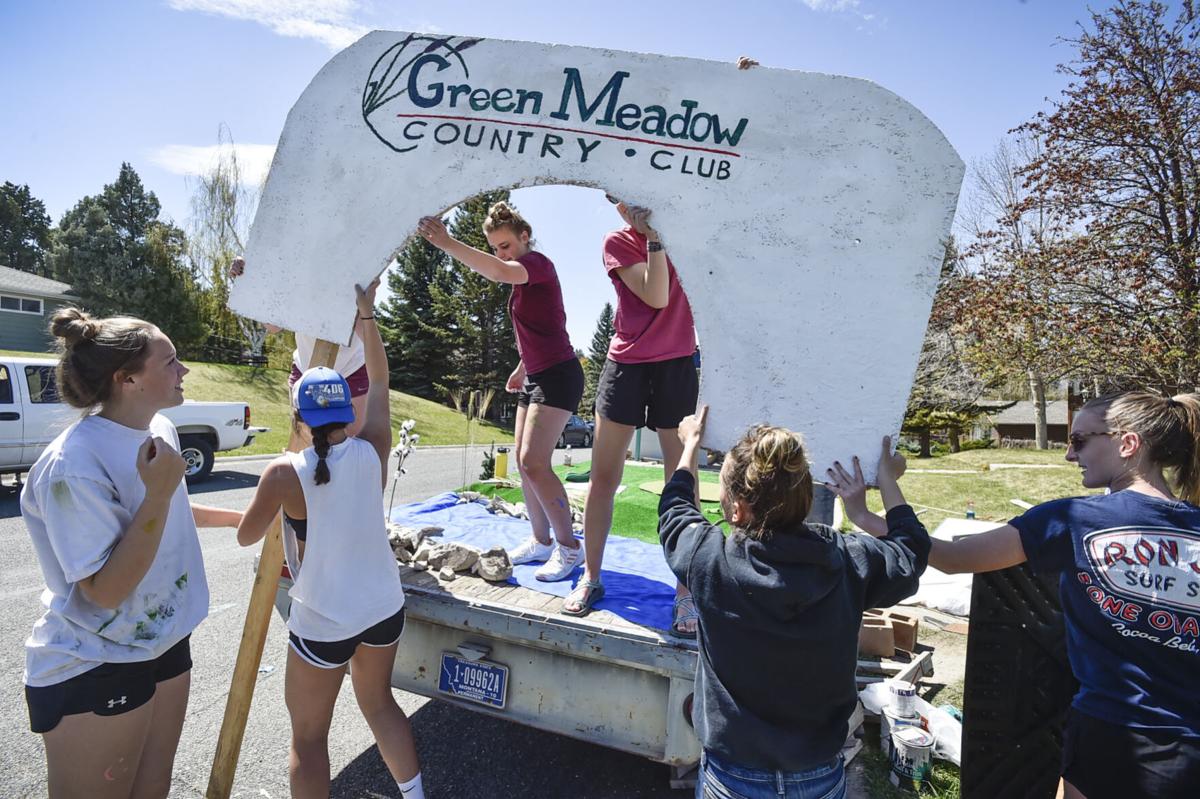 Helena students are optimistic about today's Vigilante Day Parade, despite significant changes to the format. 
This spring, Helena Public Schools announced its intent to hold a "Reverse Vigilante Day Parade," meaning people come to the parade rather than the parade coming to them. The event was originally planned to be held in the parking lots at Helena High and Capital High but was relocated to the Lewis and Clark County Fairgrounds. 
Despite the changes, students were working hard on their floats in the week leading up to the event, which is meant to be a celebration of local and state history. 
One group of students from Capital High decided to dedicate this year's float to the Governor's Cup, largely because the materials were easily accessible and because of their own personal history with the race. CHS Senior Holly Peterson said many of those in her group participated in the race over the years. 
"In a way, they've been ingraining the Governor's Cup in our brains our whole lives," said student Lili Keeton.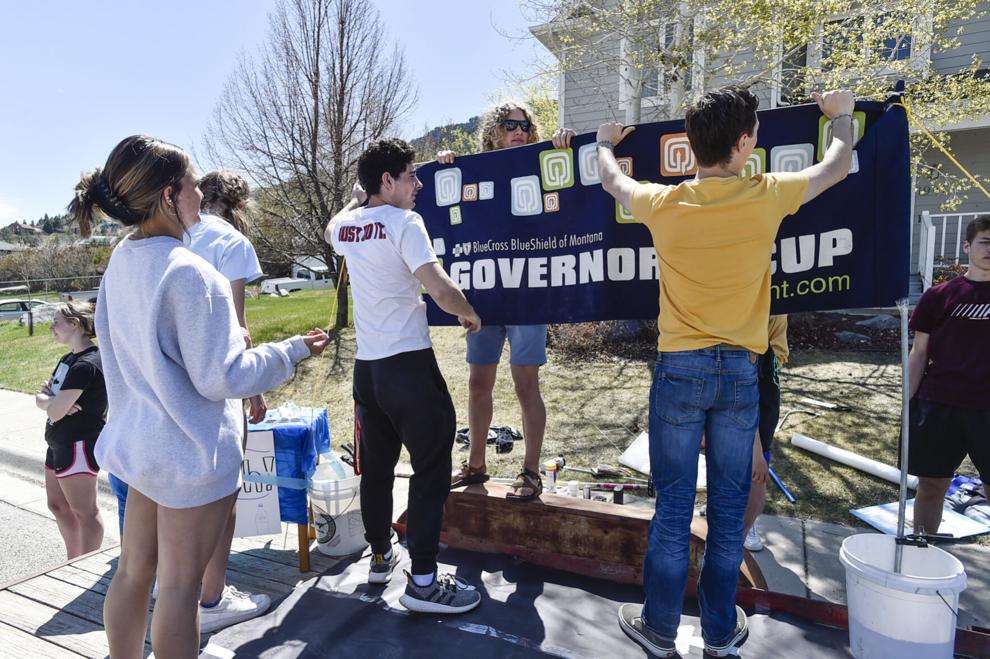 The students said they're excited to participate in the Vigilante Day Parade and hope it will be good for the whole community. Keeton said she knows that young kids really appreciate it, as they get out of school for the event, which is the culmination of their spirit week. 
"Since all of us are seniors, it's nice that we get to have it at all," said student Kami Wade. "Especially since we've had so much taken from us already."
They also hope the parade will help some of the small businesses that typically participate in or sponsor the parade. They hope to bring their CHS spirit and bring joy to the community during this historic event.
The CHS students also wanted to thank Governor's Cup Director Bryan Haines, who provided them with lots of props and materials from the event. 
On the Helena High School side, one group decided to feature Green Meadow County Club in their float. According to HHS senior Maddy Murgel, the group knew right away that they wanted to feature golf in some way. They settled on the country club because "it's a cool place that we wanted to model in some way," according to Murgel.
"I feel like we're really lucky that we get to do a float and keep the tradition alive," Murgel said. "We've had a lot of not being able to do stuff."
Murgel said that while it is somewhat disappointing that the float doesn't get to move, a stationary parade has its advantages. For example, it will be significantly easier to hit a golf ball into a hole on a float that is not in motion. 
"We're all really excited for it. It's kind of a thing we look forward to every year," Murgel said. "I think there will be a new appreciation for the parade. When you miss it, you realize how much everybody really enjoys it."